Raigan Peterson shines in Bulldogs' loss
September 30, 2021 by Adriana Dopadre, Arizona State University
---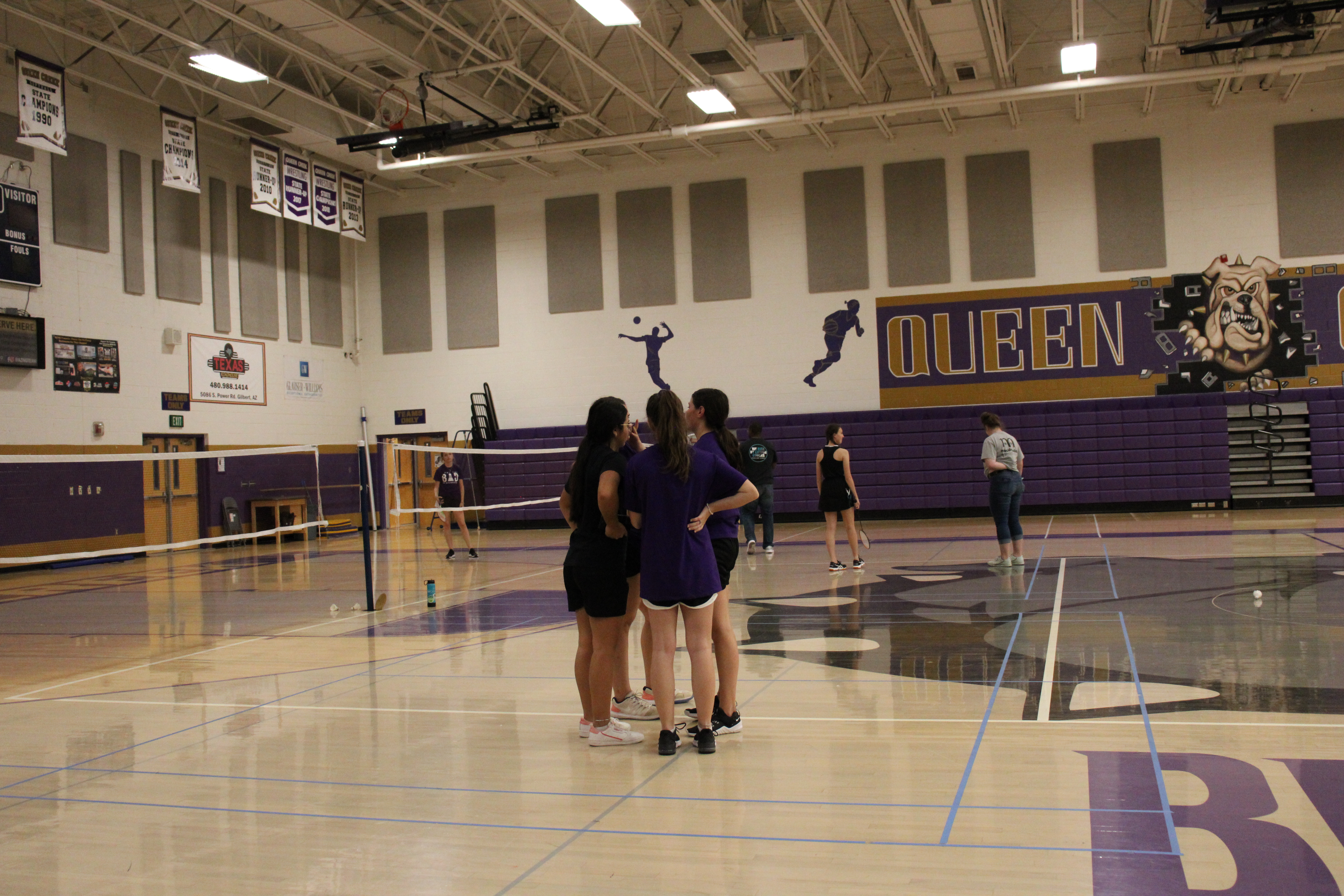 Adriana DoPadre is an ASU Cronkite School of Journalism student assigned to cover Queen Creek High School for AZPreps365.com
QUEEN CREEK – Raigan Peterson and Jaye Estrada flipped-flopped from the varsity one and varsity two spots as the Queen Creek Bulldogs fell to the Highland Hawks 7-2, on Thursday night.
Peterson, who is usually in the varsity one spot for the Bulldogs, lost the position due to coach Jason Rhone's ladder system. Despite this, she was the only girl to win her singles match. Highland senior Haile Kealoha took the first game of the match, 21-16, but Peterson adjusted ahead of game two.
"Her backhand wasn't the strongest," Peterson said. "So I would have to work on hitting her backhand repeatedly and that would cause her to mess up or hit it out."
Peterson would go on to win the second game with a score of 21-13, forcing a third game. After a controversial call was made on the first serve of the game, Peterson embarked on a five-point streak, setting the tone for the rest of the contest, which she would win 21-16. Peterson then teamed with junior Lauren Ripley to win a doubles match, securing the only two points for the Bulldogs in the overall score.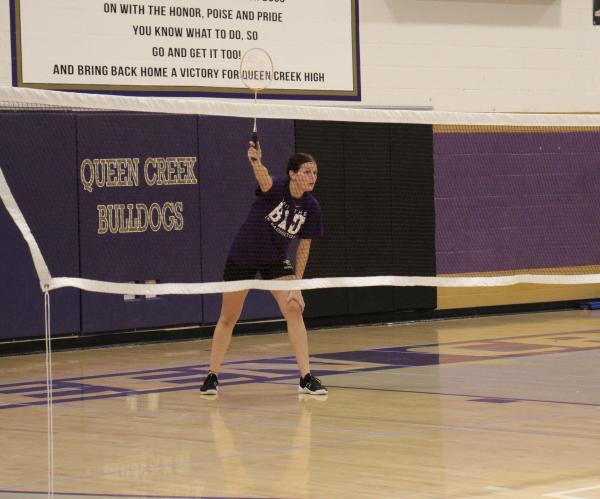 Raigan Peterson preparing return a serve during her singles match-up against Haile Kealoha (Adriana DoPadre/365)
A similar situation happened in Tuesday's victory against the Mountain Pointe Pride, which helped Estrada move up to the varsity one spot. Estrada won both her singles and doubles match-ups, inspiring Bulldog coach Rhone to devise a ladder system to rank his girls. In short, wins in matches matter.
"I didn't want one day at practice to dictate where their spot was on the team," coach Rhone said.
Coach Rhone's ladder system is based on the outcome of the matches as well as how many times you show up to practice. Matches in practice, whether doubles or singles, count as one point. Matches versus another team are worth two points, for example, Peterson would gain four points for winning both her doubles and singles matches. Players can additionally earn three points for winning in tournaments.
"You only practice to get better," Highland coach Derrick Donaldson said when discussing coach Rhone's ladder system.
Estrada lost both her singles match-up and doubles match-up on Thursday's match. She fell short in her singles match against Hawks junior Becky Woods, 21-8, 21-14. Estrada teamed up with Bulldog senior Kaia Turner for varsity doubles match-up that went three games. Estrada and Turner won the first 21-17, but Hawks seniors Kealoha and Abby Scanlan won the second, 21-15, forcing a rubber game. In that one the Highland seniors proved dominant, capturing the game, 21-7, and securing the match.
With fall break up next and no practices or matches, Peterson is expected to remain Queen Creek's varsity one player at least until its next match: against Desert Vista on October 13 at 4:00 p.m. in Queen Creek.
---