Metzner brothers quickly become face of Paradise Valley golf
October 12, 2021 by Brett Lapinski, Arizona State University
---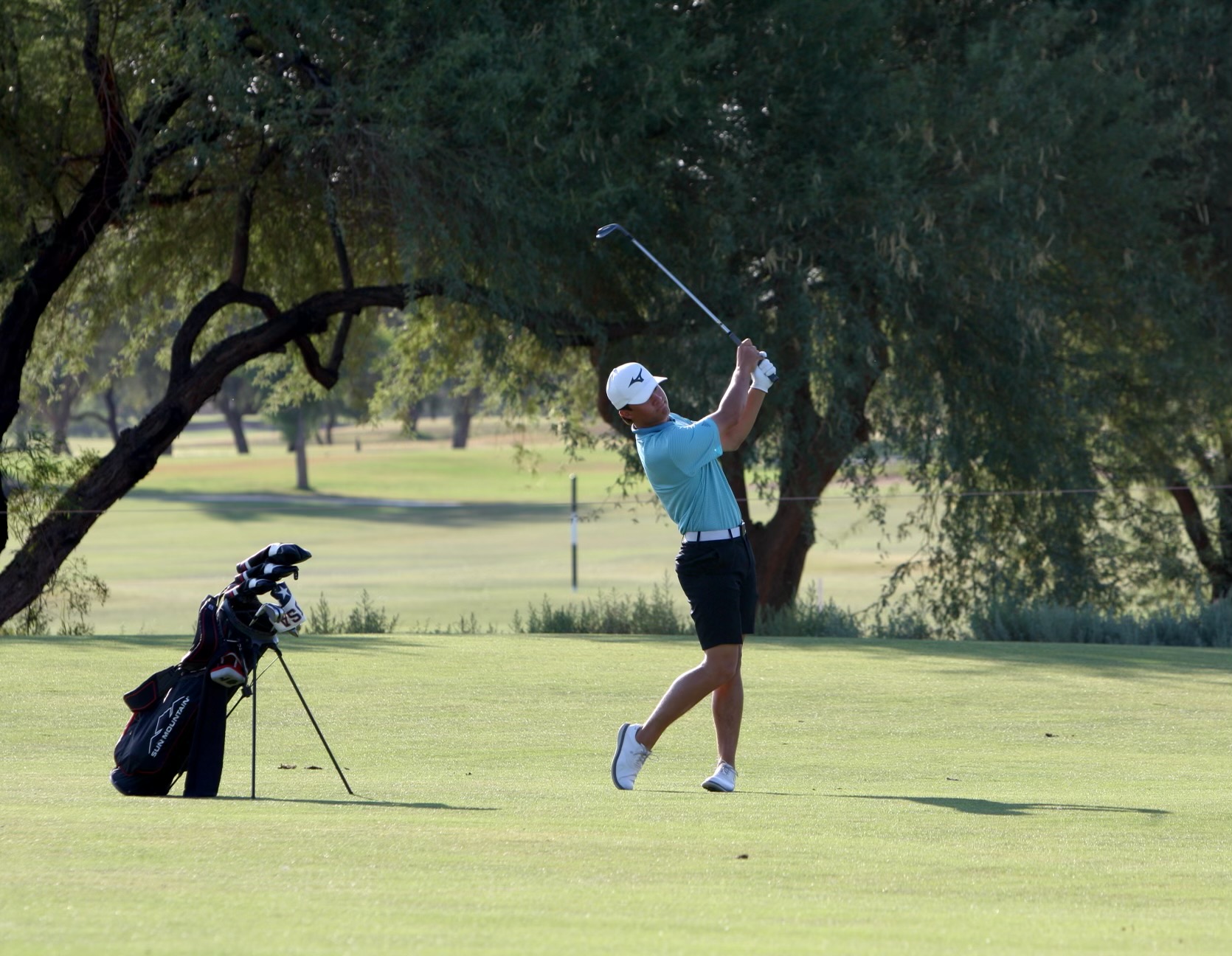 Brett Lapinski is an ASU Cronkite School of Journalism student assigned to cover Paradise Valley High School for AZPreps365.com.
PHOENIX — On Sept. 21, 2021, Kylen Metzner finished his final hole at Wildfire Golf Club, shooting a career-best 6-over-par 41 while outshooting his older brother Kadin Metzner for the first time in their golf careers.
But not too long ago, this exact moment would never have even crossed the mind of the two brothers.
Rewinding the clock to the fall of 2019, Kadin Metzner geared up for his sophomore soccer season at Paradise Valley High School. Kylen Metzner, starting eighth grade, prepared for his final year of middle school.
Up until this point, neither brother had stepped foot on a golf course. They had no care for golf. Kadin Metzner was too focused on his soccer career, and Kylen Metzner believed golf was "boring" and an "old man's sport."
Then, later that spring, the pandemic hit. Unlike others who felt that they could only stay inside, Kadin Metzner saw this as an excellent chance to pick up a new hobby.
"I picked up golf right at the beginning of Covid-19," Kadin Metzner said. "When everyone was quarantining, I would be out almost every day playing."
Kylen Metzner was still reluctant to the "old man's sport" at the start of the pandemic. But after seeing how often his brother spent his time at the nearest course, Kylen changed his mind about the sport he never imagined himself playing.
"I got into golf a few months after Kadin started," Kylen Metzner said. "After seeing how much he enjoyed playing, I thought it was worth a shot to try it myself."
Their love for the sport only grew, and after over a year of practice, the Metzners decided to try out for the high school golf team.
"I was really burnt out from soccer," Kadin Metzner said. "I had been playing for seven years at a high level, and golf has become something I enjoyed. I enjoy doing it all day, and it has become more enjoyable than soccer."
Kylen Metzner added, "We get to play golf all the time for a great price. We get to play golf on nice courses every day, so it made perfect sense to try out."
Although he is always looking for new golfers, their decision came as a big shock for Trojan golf coach Scott Sitkiewicz.
"I was surprised to see a senior come out who had never tried out before," Sitkiewicz said. "I also noticed his younger brother was trying out as a sophomore who had not previously been part of our program. I did not know what to expect from either one of them."
Whatever expectations those might have been, Kadin Metzner shattered them in no time.
"After tryouts on the course and seeing him strike the ball on the range, I knew Kadin was going to challenge for a top spot on the team," Sitkiewicz said. "I did not think it would be the second match when he broke through. I was shocked to learn that he had just picked up the game during Covid. He is a competitor."
Kadin Metzner has only improved along the season and currently stands as the sixth-best golfer from teams not in the top 12 of their section. A feat that never crossed his mind before the season began.
"I honestly did not expect much from myself at the start of the season," he said. "To see where I am now, I have definitely exceeded all expectations that I had."
Kylen Metzner did not have the same showcasing start as his brother. He began the season as a practice player while his brother and four others took the starting five roles.
However, this motivated him day in and day out. Seeing his brother's instant success pushed him to prove that his family had two capable golfers. Midway through the season, he played himself into the starting five and has never looked back.
"He is moving up quickly with each match," Sitkiewicz said. "He fully earned his spot, and it would not shock me to see him take his brother's place as the number one down the road. Kylen will be a leader on next year's team, for sure."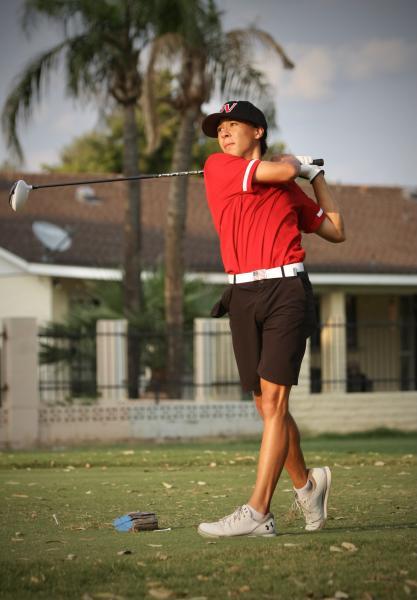 Paradise Valley's Kylen Metzner teeing off at Wildfire Golf Club. (Photo courtesy of Hilton Metzner)
With their futures looming ahead, Kadin Metzner hopes to continue playing golf throughout college at a competitive level "no matter what division the school is."
As for Kylen Metzner, he plans to use this upcoming offseason to focus on the areas he feels need the most improvement for him to reach his peak performance and help the team during his final two years.
"I need to make sure I have consistency in my swing and always stay locked in on the course," he said.
Although the Metzners love playing golf for the pure enjoyment of it, they believe the sport has brought them "closer than ever."
---