Old Pueblo Soccer Classic Results
October 2, 2021 by Andy Morales, AZPreps365
---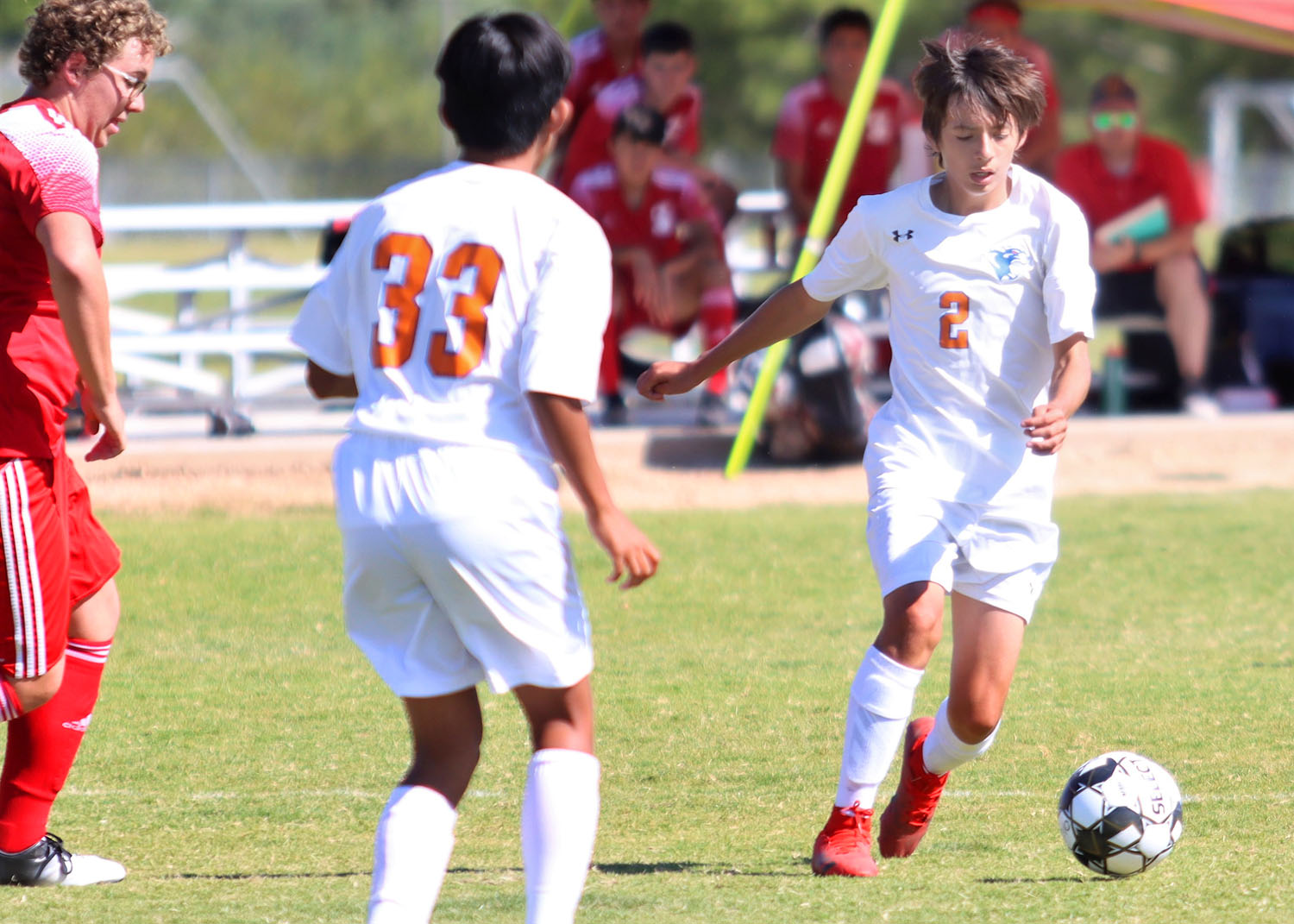 Chino Valley went 3-0-1 at the Old Pueblo Soccer Classic hosted by Desert Christian on Friday and Saturday. The Cougars beat Blue Ridge 6-2 on Saturday to drop the Yellowjackets to 3-1 in the invitational.
Desert Christian also finished 3-1, as did Holbrook.
Blue Ridge is 5-2 in power-ranking matches and the program won back-to-back state titles over Chino Valley in 2019 and 2020.
Snowflake is 6-0 and ranked No. 1 in the state but the Lobos did not attend the Old Pueblo Classic in Tucson. Chino Valley is ranked No. 2.
FRIDAY, OCTOBER 1
Benson 5, Ash Fork 0
Chino Valley 10, St. Johns 0
Blue Ridge 9, Patagonia 0
Show Low 1, St. Augustine 1
Holbrook 6, Bisbee 0
Desert Christian 3, St. Michael 2
Ash Fork 2, Patagonia 1
Chino Valley 0, Show Low 0
St. Augustine 2, St. Johns 0
St. Michael 0, Bisbee 0
Holbrook 7, Benson 1
Blue Ridge 3, Desert Christian 0
SATURDAY, OCTOBER 2
Benson 6, St. Johns 2
Chino Valley 6, St. Michael 0
Show Low 7, Patagonia 0
Holbrook 6, St. Augustine 3
Blue Ridge 8, Bisbee 0
Desert Christian 4, Ash Fork 0
Chino Valley 6, Blue Ridge 2
Show Low 8, Benson 0
St. Johns 4, Patagonia 3
St. Augustine 2, St. Michael 1
Ash Fork 2, Bisbee 0
Desert Christian 4, Holbrook 3
---