Canyon View football defeats Willow Canyon
October 11, 2021 by Christopher Owen, Canyon View High School
---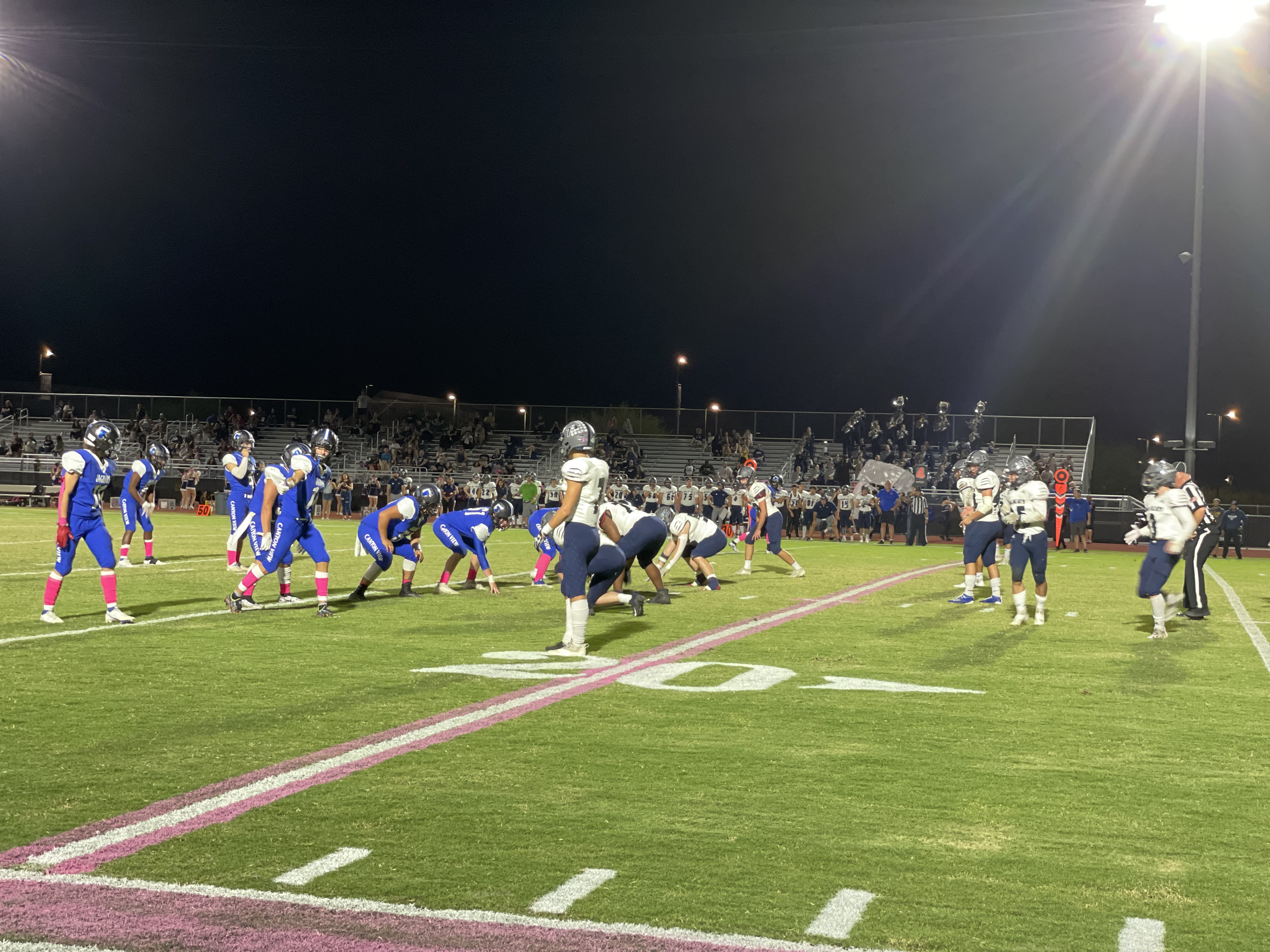 Christopher Owen attends Canyon View High School and is a member of the AIA's Student SID program.
The Canyon View Jaguars varsity football team went up against Willow Canyon at Jaguar Stadium, and came away with a 27-14 victory.
"It was a really good team win, we had good offense, defense and special teams throughout this game," coach Nick Gehrts said.
In the first quarter, Jaguars linebacker Force Cramer sacked Willow Canyon's quarterback to put the Wildcats back on their heels. Canyon View clung to a 7-0 lead at the end of the first quarter.
Running back Matthew Flores scored a touchdown to make the score 13-0 and the extra point was good, increasing the lead to 14-0. Later in the half, senior defensive back Deonne McClelland tackled a Wildcat ball carrier to prevent a touchdown.
Senior wide receiver Anthony Munoz-Ramirez scored the final touchdown of the game to seal the Jaguars win with a score of 27-14.
"Our opponents were really good but we came out stronger and got that win," Munoz-Ramirez said.
The Jaguars will make a long trip down to Kofa to take on the Kings next Friday night.
---