How these Phoenix Christian receivers are thankful for football
October 11, 2021 by Zachary Wargo, Arizona State University
---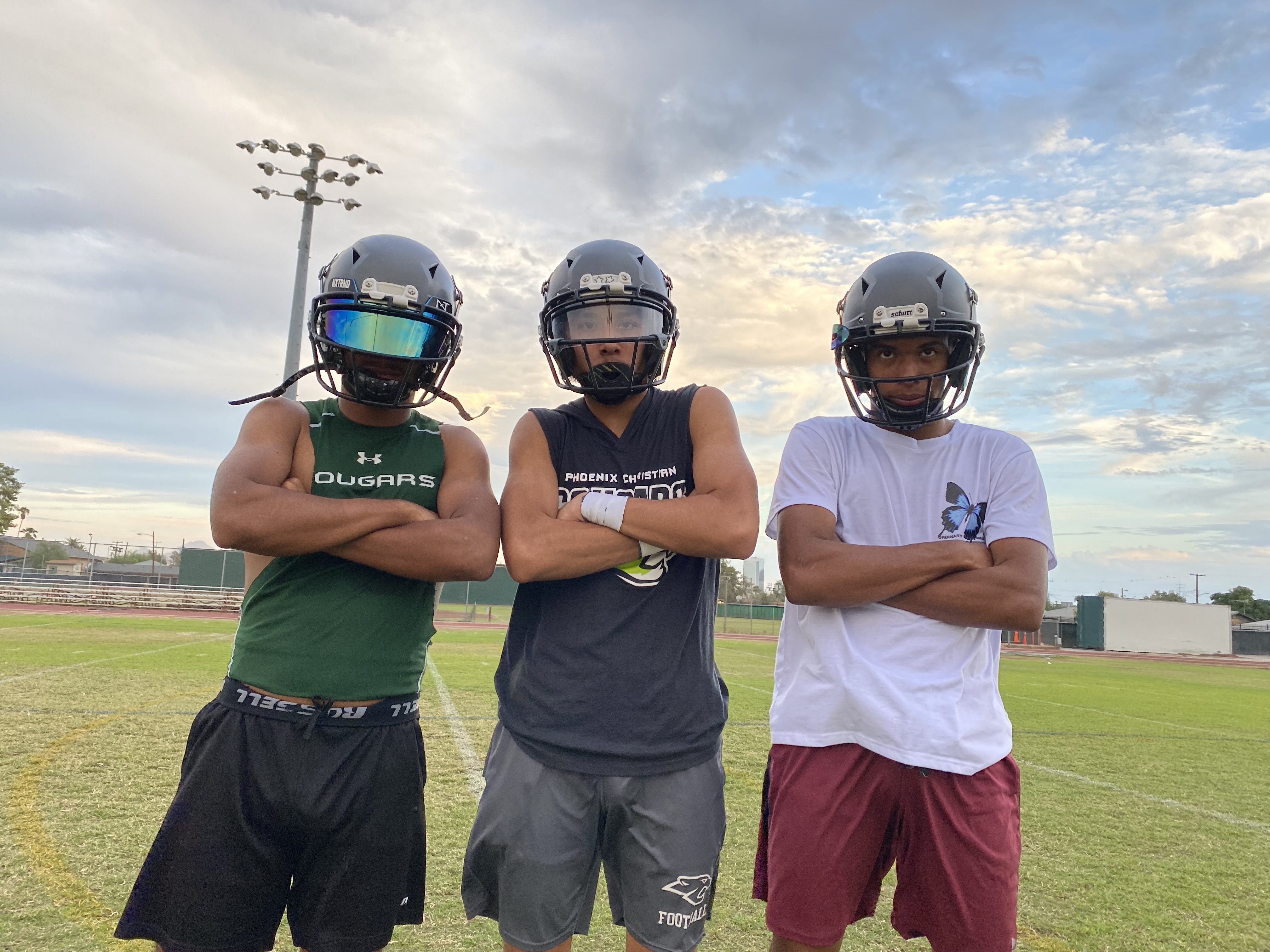 Zach Wargo is an ASU Cronkite School of Journalism student assigned to cover Phoenix Christian Football for AZPreps365.com.
Playing sports in high school helps athletes mature into young adults, it shows them how to communicate with teammates and it helps them become better people inside and outside of the classroom. It teaches athletes tough lessons after each loss and keeps them motivated to excel in classes, according to the National Athletic Trainers' Association.
The Phoenix Christian football team's mission is to help their athletes be the best people they can be on and off the field. The coaches help their players perform the best to their ability and understand that football helps teach the athletes how to be a better person and to treat everyone with respect.
The football players at Phoenix Christian play the sport for many reasons. This includes excelling in school, growing as a person and maturing on and off the field as they soon graduate from high school and enter college or have a career of their own. Angel Gutierrez, Miguel Hernandez and Isaiah Parris all say they have matured at their time at Phoenix Christian and have grown since they first started playing football.
Gutierrez is a junior wide receiver at Phoenix Christian and has been thankful for football throughout his life. It is a sport that he has been playing since he was 5 years old. He says football has helped him become a better person and has taught him to be himself. Jesús, who is Angel's older brother, has been his biggest supporter growing up and has been with Gutierrez through the ups and downs.
"It has helped me become a better man, it taught me that teamwork is the best and you have got to work together to get what you want," Gutierrez said. "Growing up I was always a shy kid but growing up and playing football has helped me get myself out there to express myself more as a person."
Hernandez, a senior wide receiver, is thankful for his family and all the support they have given him throughout his years of playing football. His family gives him a boost of confidence and motivation whenever they come to his games. Hernandez said he wouldn't be where he is without his father.
"My dad has inspired me, ever since I was little, he would watch football with me and growing up we used to watch the Cardinals play and I have always loved football after those moments," Hernandez said.
Coaches and parents are athletes' biggest supporters during games and in practices. Parris wants to become a welder after high school if he can't continue playing football or basketball, but he is looking forward to graduating and seeing where his life takes him.
"The coaches have definitely helped me a lot, they have helped me grow as a player and grow as a person overall," Parris said. "They have helped me with everything down to developing the skills to have the mentality to play football."
Gutierrez, Hernandez and Parris all have been grateful for their experiences on the field and have grown into young adults who will hold on to the experiences of playing football once they graduate high school.
---