Mustangs set standard for future success
October 26, 2021 by Tyler Shelt, Arizona State University
---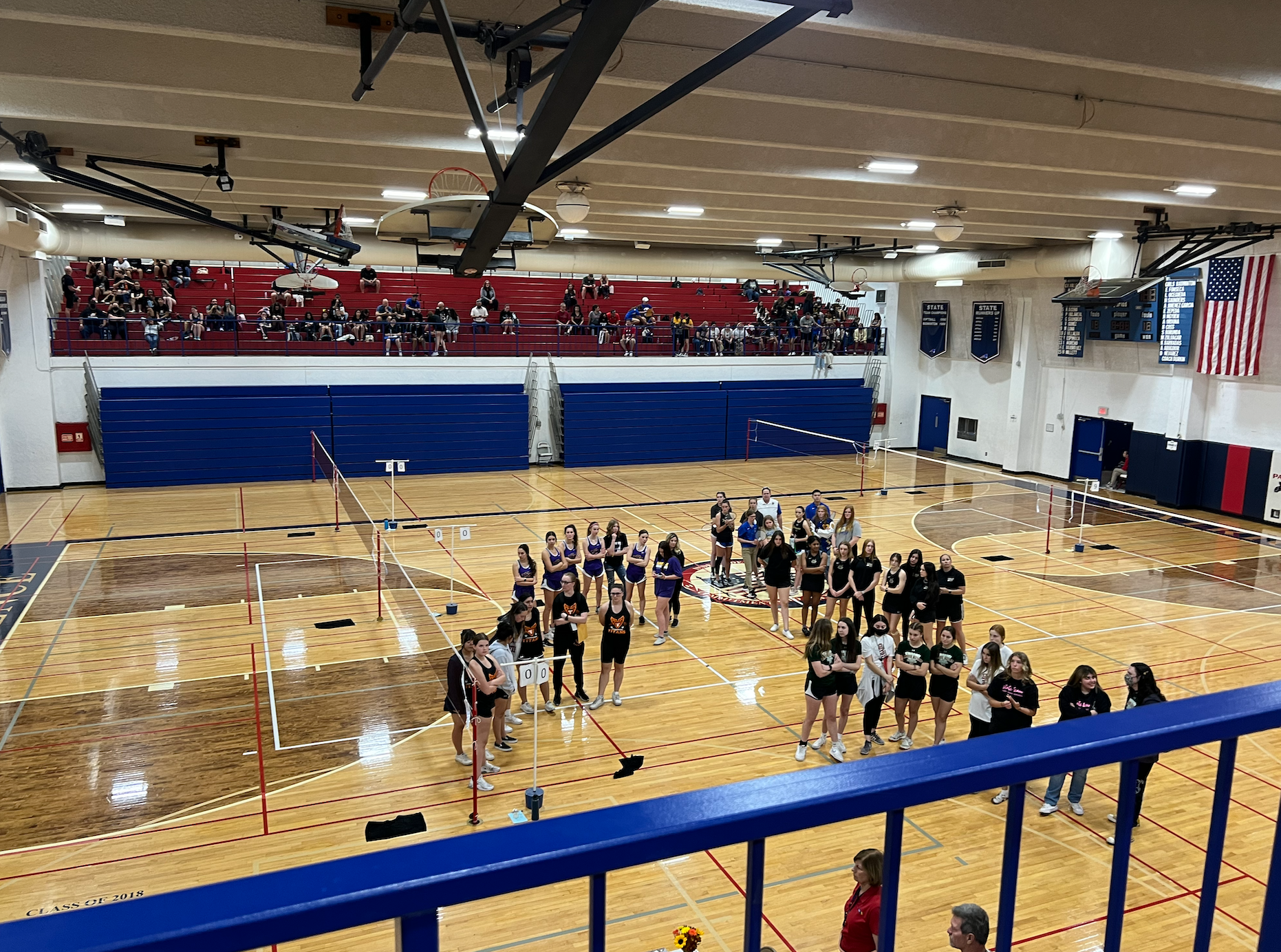 Tyler Shelt is an ASU Cronkite School of Journalism student assigned to cover Sunrise Mountain High School for AZPreps365.com.
The Sunrise Mountain Mustangs badminton team has had a successful season to this point. They're first in the standings in their section at 7-0, and 13-1 overall.
The Mustangs played in the Individual State Tournament Oct. 22-24. Their singles representative, Karah Abbott, placed third overall.
"I was super happy with my results," Abbott said. "I knew that I did the best I could."
The doubles duo of Kylie Milner and Hattie Hearnen placed fourth overall.
"We had a very good mental game," Hearnen said. "Even when we lost, we continued to try our best and stay positive."
This is the best finish the Mustangs have amassed in an individual's tournament in any year. They were able to build a strong season, with only one loss.
Sunrise Mountain has been on a steady incline of success for badminton since the 2017-18 season where they finished 6-8. Since then, they have not had more than three losses during a season. But, this season, their expectations are being set higher than ever.
"To beat Ironwood," Sunrise Mountain coach Michele Carter said, "giving them their first loss since 2019 is huge."
In her first year as the head coach at Sunrise Mountain, Carter has had instant success. Their one loss in the regular season came in a close match to a strong opponent in the Horizon Huskies. The win against Ironwood earned the Mustangs a lot of respect and became their signature win.
Funny enough, Carter is actually a teacher at Ironwood, so this win must've meant a bit more to her, as well.
Having their highest placement at an individual's tournament in program history, the Mustangs are raising the bar in expectations for the future. Four of their top five players on Varsity are all seniors in their last years. Having to replace them will be tough.
"My expectations for this weekend," Milner said, "were to give all that we had and I think that is what me and Hattie [were able to do]."
Spirits were high over the weekend and there was a sense of comfortability, almost. The players seemed locked in and knew they belonged there. This type of culture is something that Carter has been able to create over the course of the season.
"I loved having supporters," Hearnen said, "and family members come to watch us play and cheer us on."
After dominating their region this year, the Mustangs will look to keep that same dominance in the coming years. The seniors have been able to teach by example this season, and the hope is that the energy and effort that they brought to the program will continue for seasons to come.
"This has been a great season," Carter said. "I just hope we are able to finish strong."
---