Liberty captured first team championship; Hamilton's Jennifer Seo is the top D-I golfer
November 3, 2021 by Andy Morales, AZPreps365
---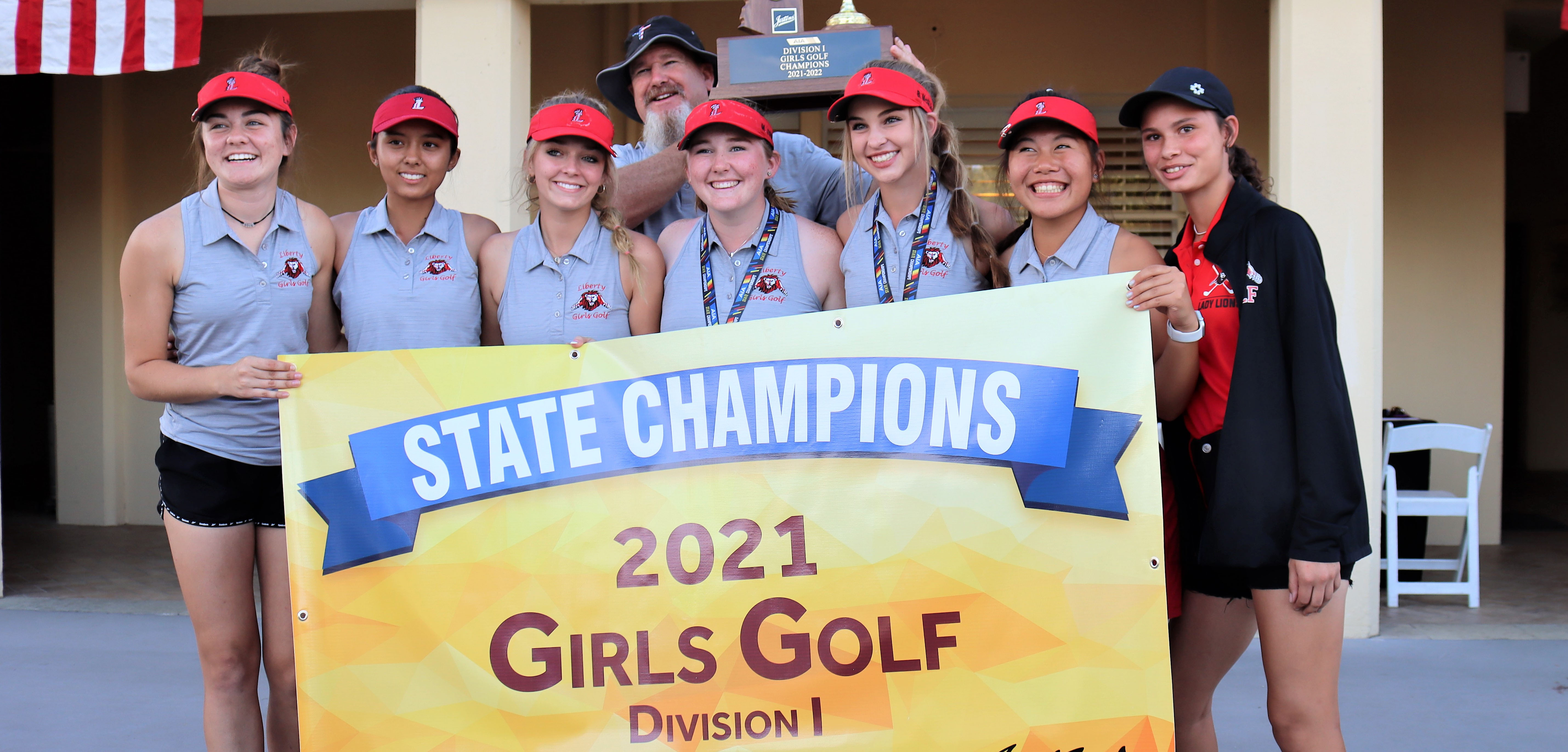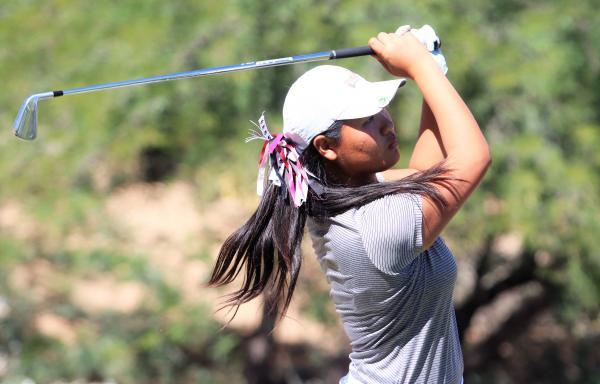 Jennifer Seo. (Andy Morales/AZPreps365)
Liberty held on to defeat Xavier 593 to 596 Monday and Tuesday at the Division I State Championship held at the Omni Tucson National Sonoran Course. In doing so, the Lions turned the page on an era where the school failed to field a state competitor to one of the top programs in the state, beating one of the top programs in the country in the process.
A brief look at the last decade reveals a 7th place team finish in 2011 and a 12th place finish in 2012 followed by nothing in 2013 and 2014, including individual golfers. Two golfers qualified for state in 2015 with the highest finisher taking 44th place and then the team took 10th in 2016 including 6th place medalist Alexis Linam. The program fielded two golfers in 2017 and then things changed dramatically with senior Mattie Frick coming aboard.
Frick commited to play for Illinois next year and she took third place a freshman while helping her team come in 8th place. Frick followed that up with another third place finish to help the Lions take 6th place. 2020 was the magical year for Frick after she held on to defeat Jennifer Seo of Hamilton in a one-hole playoff to capture the first golf championship in Liberty history and her team took fifth. This year, Frick came in second place to Seo but her team finally reached the top with the state title, something Frick says was more rewarding that her own personal accomplishments.
Xavier took second place at the National Golf Invitational last summer held at the Pinehurst Resort in North Carolina and that finish helped solidify what most in Arizona already new, the Gators are for real. The team has either taken first place or second place every year since 1979. It's an incredible that includes 37 state titles including last year when the Gators defeated Pinnacle by three strokes with head coach Tui Selvaratnam picking up her fifth state title in the process. Sister Lynn Winsor has 32 titles to her name and she is assisting Selvaratnam.
Pinnacle beat Xavier to win the 2019 state championship and Hamilton beat Xavier to win the 2010 title. Horizon beat Xavier two years in a row from 1996 and 1997 and Liberty joined that elite group of programs to finish ahead of the Gators.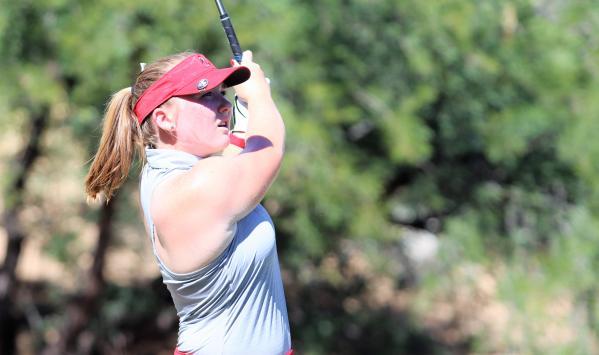 Mattie Frick. (Andy Morales/AZPreps365)
Seo shot an 8-under-par 134 (64-70) to beat Frick by four strokes. Frick came in with a 4-under 138 (70-68) and Pinnacle junior Carolyn Fuller took third place with a 2-under 140 (72-68). Fuller's sophomore teammate Samantha Olson came in with a 1-under 143 (71-70). As a team, Hamilton took third place (603), Pinnacle took fourth (613) and Boulder Creek came in fifth (617).
Only a junior, Seo led from beginning to end on Tuesday with a 1-under 70 to hold off Frick who posted a 68 on the day, paced by an eagle on the 11th hole and a birdie on the 18th to make things somewhat closer. Seo posted a 7-under 64 on Monday and that proved to be the difference.
The top ten from right to left. (Andy Morales/AZPreps365)
Seo, Fuller, Olson and Xavier junior Annie Dawson (5th: 143) are set to return to challenge next year along with Rincon/University freshman Ella Walsh (8th: 146), Hamilton freshman Angela Chen (8th: 146) and Liberty junior Brooke McGlasson (8th: 146). Frick, Highland senior Kendall Hayward (5th: 143) and Xavier senior Ivy Song (7th: 144) rounded out the rest of the top ten medalists.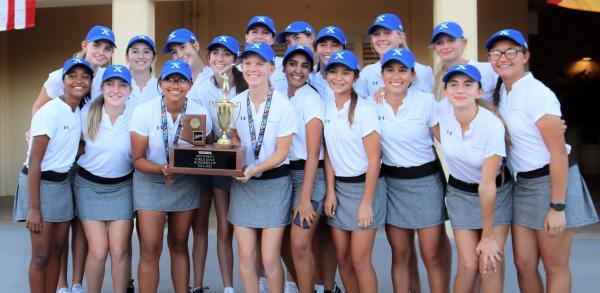 Xavier (Andy Morales/AZPreps365)
Carolyn Fuller. (Andy Morales/AZPreps365)
---