Carl Hayden girls VB coach Scott opens up about how the sport has helped him, students
November 14, 2021 by Jesse Brawders, Arizona State University
---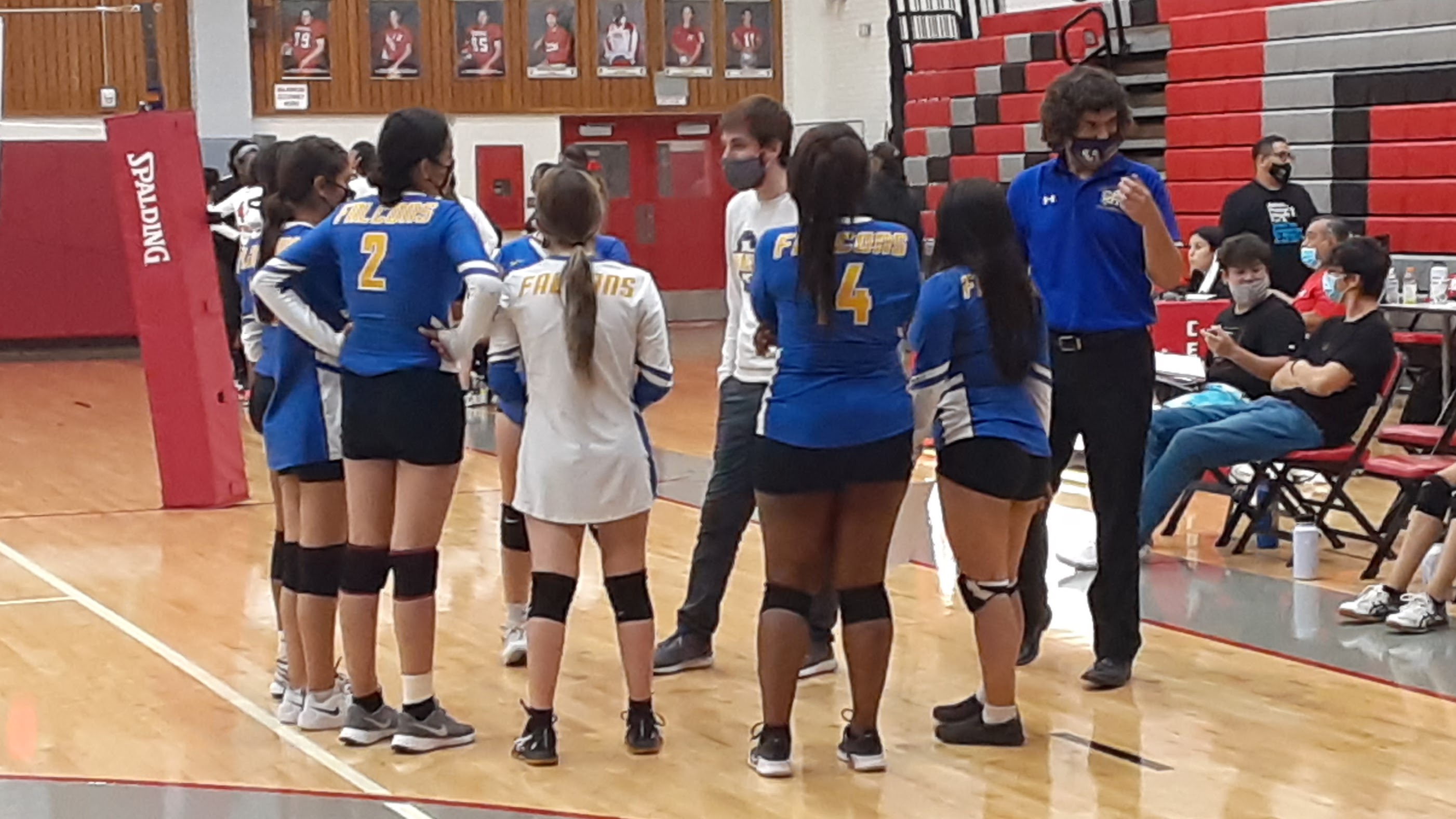 Jesse Brawders is an ASU Cronkite School of Journalism student assigned to cover Carl Hayden Community High School for AZPreps365.com.
Carl Hayden girls volleyball head coach Andrew Scott may be one of the newer coaches in the region, but he has already made his mark due to his passion for the game and his players.
Growing up in the Phoenix area, Scott never had the opportunity to play volleyball in his time as a student at Central High School. Boys volleyball was not yet supported by the Phoenix Union High School District, so most of his exposure to the sport was playing in games with his relatives at family gatherings and in tournaments with friends.
During college, Scott got involved in intramural volleyball leagues to continue his love for the sport, but didn't think he would be a coach once he graduated.
When he started teaching at Betty H. Fairfax High School in 2014, he faced the challenges most new teachers face at their first school as a teacher, including building relationships with the students, how to earn the respect of his new students and how to correctly use discipline in the classroom.
He later received some advice from one of his colleagues that changed how he interacted with the students of Fairfax and beyond.
"A lot of the teachers there pushed me to coach. They said coaching is a time commitment, but you get a different mentality, you learn some skills coaching that you take into the classroom," Scott said.
Scott listened to the advice and started helping out as a coach for the cross country and long distance runners on the track and field team. When he joined Carl Hayden as a new science teacher, he became the freshman baseball coach.
In 2017, it came to his attention that there was a group of boys who wanted to play volleyball for Carl Hayden, but were not sure how they could, due to the school district still not supporting boys volleyball. One year later, the district approved boys volleyball, and Scott became the JV coach.
When the head coaching job for the girls volleyball team opened up two years later, Scott could not pass up the opportunity to apply and won the position.
Now two years later, Scott has just finished up his second year as head coach and girls volleyball program director for Carl Hayden.
The program has grown in students and in results since Scott joined, with the expectations rising every year.
"I was proud of what the girls put out there, because a lot of what we did in practice they took to the court. We saw that in set wins. Historically, we haven't even won sets, let alone matches, but this season we squeezed out two match wins," Scott said.
The largest benefit, Scott said, is working with and building relationships with the players.
"Getting to know kids outside of the classroom. There are a few of them that I have had in class, and it was interesting to see different perspectives of them outside the classroom," Scott said.
For Scott, it is not just about teaching his players, but his new coaches as well, including first year assistant coach Spencer Freeman.
"I learned more about the sport, about being a good coach, and most importantly about learning to be a leader for student athletes. He helped me have tough conversations with students and did a great job at being a resource for me throughout the season," Freeman said when talking about Scott.
Scott plans on continuing to be the program director and head coach of the Carl Hayden girls volleyball team for the foreseeable future, with his eyes set on continued improvement and more involvement from the local community.
"Friday nights are football nights. One of my goals would be to maybe have Tuesday and Thursday nights be volleyball nights," Scott said.
The Carl Hayden Falcons ended their season with a 2-8 5A Metro region record, and a 2-15 overall record.
---