Desert Edge tops Canyon View 43-7
November 22, 2021 by Christopher Owen, Canyon View High School
---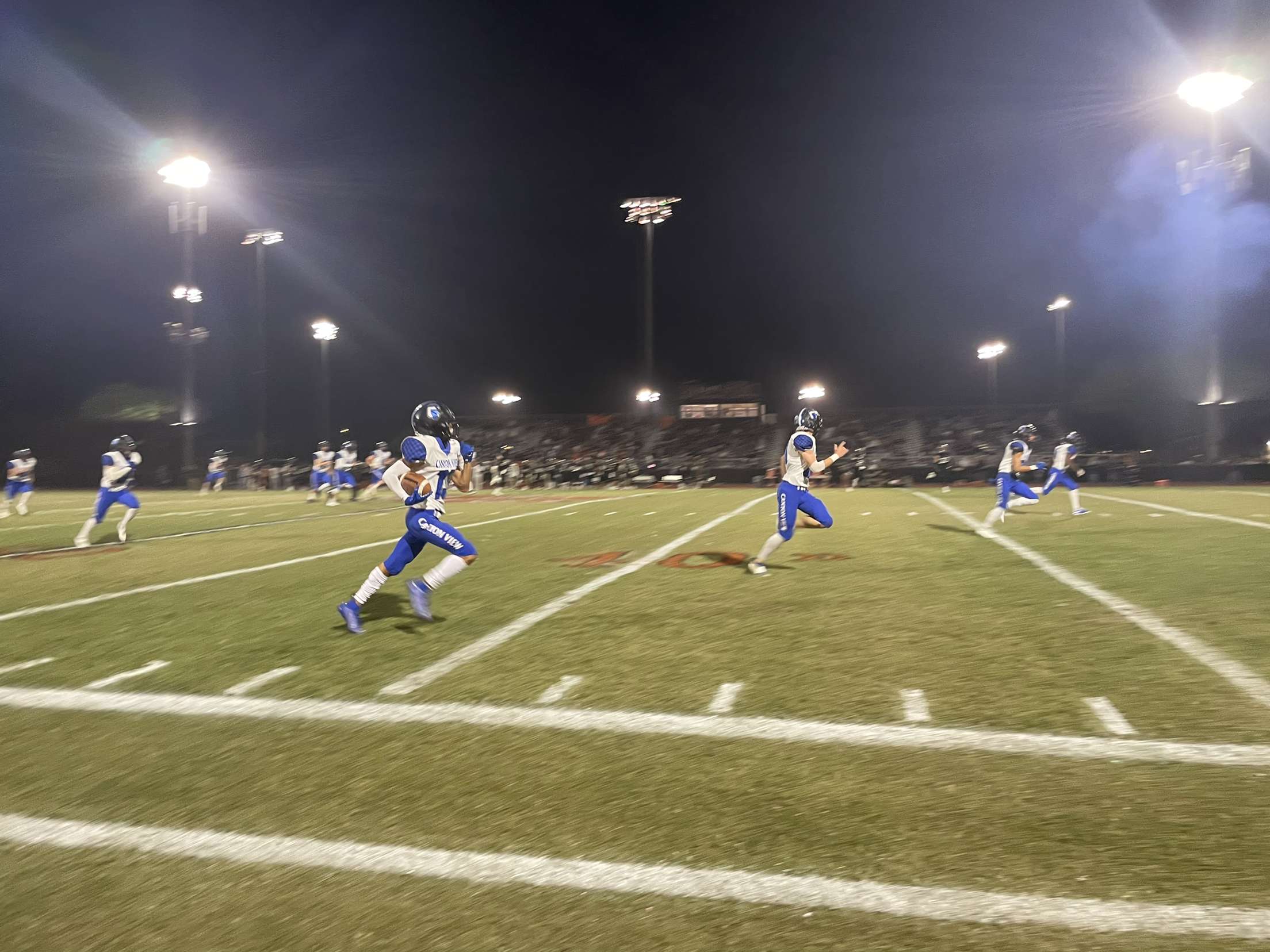 Christopher Owen attends Canyon View High School and is a member of the AIA's Student SID program.
The Desert Edge Scorpions beat the Canyon View Jaguars 43-7 at Desert Edge in a first round playoff game.
"The experience of being in the playoffs was good for them, this was not our best game but I'm really proud of this team and how well these men performed," head coach Nick Gherts said.
The Scorpions scored the first touchdown of the game and the kick was good, making the score 7-0. Senior defensive back Deonne McClelland knocked down a potential Scorpion touchdown later in the quarter to keep the Jaguars close.
McClelland scored the first and only Jaguar touchdown of the game on a strange play by running a Canyon View punt into the endzone after Desert Edge ran off the field, thinking the play was dead. Senior kicker Richard Casten made the extra point to tie the score at 7-7.
Despite some strong running behind senior running back Matthew Flores, the Scorpoins pulled away 43-7 to end the Canyon View football season.
"It was a good game, not the outcome we wanted, but we made it through and will come back stronger next season, " junior linebacker Keegan Landis said.
The Jaguars finished the year 7-4 overall and undefeated in Region play.
"You guys all have made me so proud and I couldn't have asked more from a group of young men," Canyon View outgoing principal Phillip Nowlin said.
---