After lost season, Carl Hayden girls soccer prepares for new year with core group of seniors
November 22, 2021 by Jesse Brawders, Arizona State University
---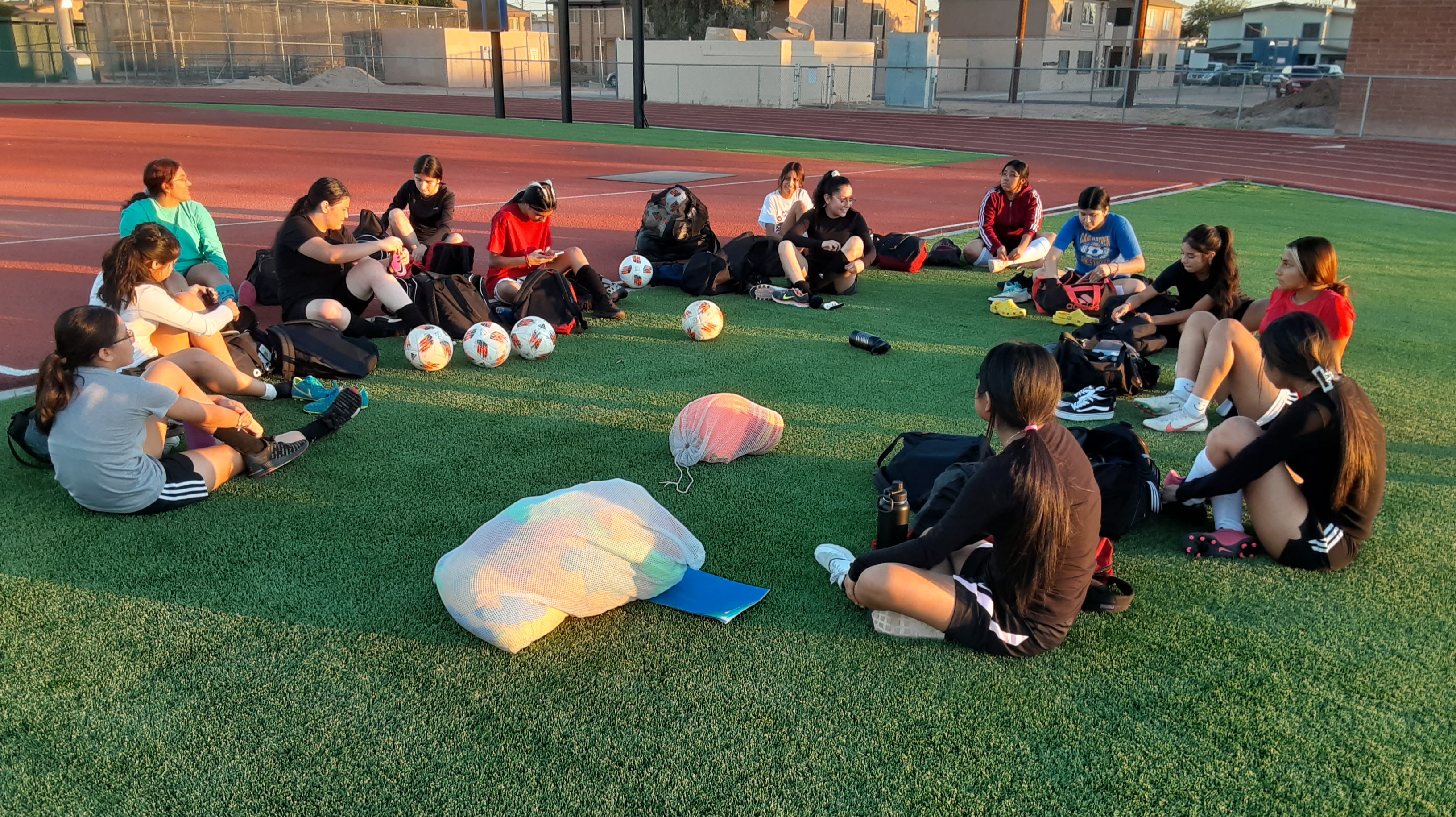 Jesse Brawders is an ASU Cronkite School of Journalism student assigned to cover Carl Hayden Community High School for AZPreps365.com.
Part of being a high school student-athlete is learning from those who came before you, and passing down that knowledge to the next generation.
The seniors on the Carl Hayden girls soccer team plan to do that this season, while also playing to make up for their lost season in 2020.
The Falcons have eight seniors this season on their roster, including Isvely Gudino, Amber Ochoa and Julissa Torres. All three are among the returning players from their sophomore seasons in 2019-20, with last year's campaign canceled due to the COVID-19 pandemic.
Entering their senior year, the girls are looking forward to playing again for Carl Hayden but also building and creating new relationships with their teammates. Almost half of the team's current roster has never played a minute for the varsity team.
The seniors know this, and have already started teaching the new girls on the team's traditions, which has lifted a huge weight off head coach Spencer Freeman. The girls have already started passing down traditions, including ending practices by huddling up and shouting "Lady Falcons" together.
"I really like leadership coming from the kids instead of me," Freeman said.
Freeman is in his first year as the Falcons' head coach, after starting his coaching career this fall as an assistant coach with the girls volleyball team.
All three girls praised the new class of players, pointing out their enthusiasm and skills. Freeman has also realized this, and said that the seniors this year have already done a great job getting the new players into the fold. He says he is excited about the team's prospects.
The girls said that their hunger for success this season is even higher than normal.
"Most of the seniors on the team are seniors that we played with our freshman year. All of us moved up, even though we went a year without playing," Torres said.
Torres and Ochoa are hoping to increase their goal tallies this season, with Gudino leading and organizing the team as the goalkeeper.
For the team, the girls are eyeing up a challenging season, but are optimistic they will have success. They did not win a lot of games in the previous two seasons, so they are looking to go out with a bang with their new teammates.
The girls realize this is their last winter playing with each other, before they all graduate, but they want to make sure they finish the season strong and take advantage of their opportunities on the field.
"We started together and now we are finishing together," Torres said.
The Falcons' season begins after Thanksgiving with the PXU Girls Soccer Tournament. Their first match is on the road at region rivals Camelback on Nov. 29.
---