Alhambra blown out by West Point, 76-34
November 24, 2021 by Connor Manning, Arizona State University
---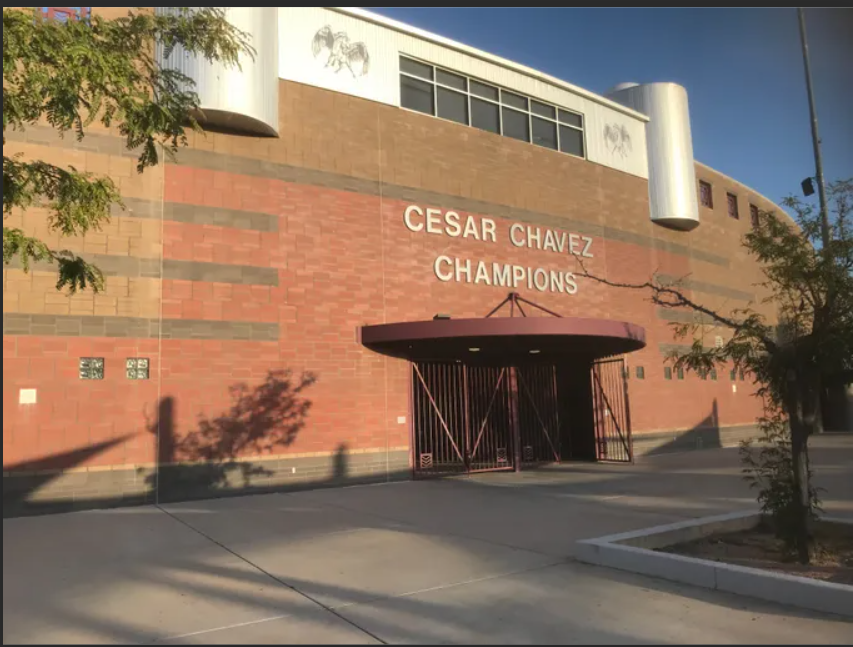 Connor Manning is an ASU Cronkite School of Journalism student assigned to cover Alhambra High School for AZPreps365.com.
LAVEEN - The short-handed Alhambra Lions boys basketball team was beaten up for the second time in two days at the Phoenix Union Coyote Classic on Tuesday. Avondale's West Point High Dragons trounced the Lions, 76-34, at Cesar Chavez High School.
It's still early in the season, but the first couple of games for Alhambra have been tough ones. After losing 68-26 on Monday to Marcos de Niza, the encore Tuesday featured more of the same. The Lions, already behind the eight ball, saw many of their juniors and seniors ineligible to play due not adhering to Covid-19 protocols. That meant the Lions were forced to play their much less-experienced freshmen and sophomores.
The first quarter was close. The Lions trailed by only 10 points, and at halftime the score was only 37-18 in favor of West Point. The Dragons started to cook offensively, but the game wasn't quite out of reach yet for Alhambra.
The third quarter saw West Point explode on Alhambra. The Lions nearly doubled their total score that quarter alone, notching 29 points to the Lions' nine. By this time most of the backups for West Point were in the game. It was turnovers galore for the Lions, who seemingly couldn't establish offense before losing the ball and having West Point making them pay in baskets.
Tray Washington scored 19 points for the Dragons, leading the way. He was accompanied by teammates Micheal Baldwin and Isaiah Robinson, who each scored 10 points.
Dalon Foster was a bright spot for the Lions, scoring 13 points in three quarters for Alhambra. Alhambra hopes that this next week off will yield the return a few starters, and hopefully some improvement.
"I think we have a lot of work to do," coach Ernie Cobbs said. "You know, we've been having some issues with the testing, and some of our kids haven't been tested. It's difficult to execute our gameplan when we don't have our right personnel on the court."
The Lions will enjoy Thanksgiving weekend off the hardwood, then travel to Avondale to square up against the Westview Knights on the road in their first regular season game next Tuesday.
---