Marcos de Niza wins by 54 in holiday tournament
November 23, 2021 by Shea Garrett, Arizona State University
---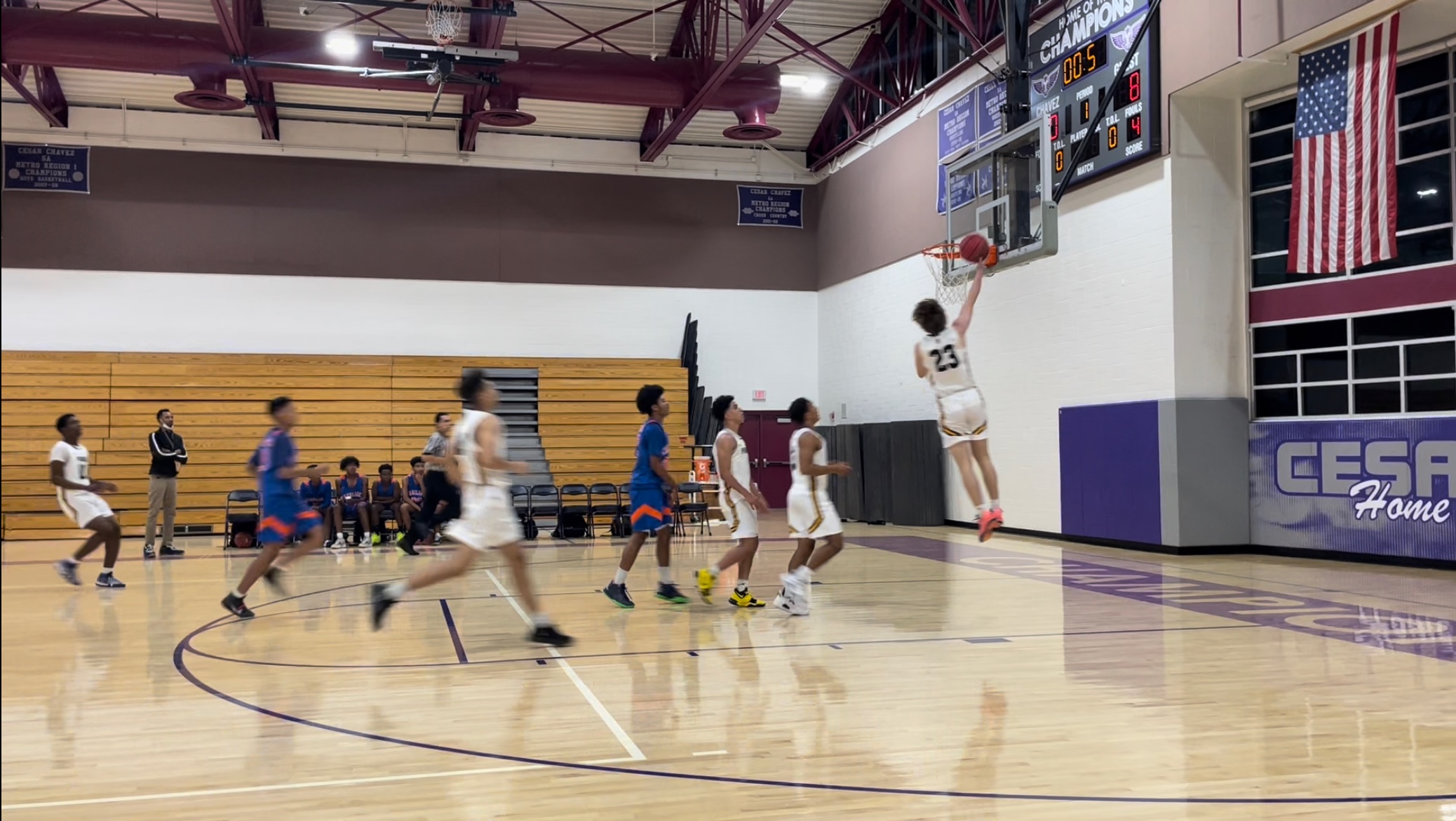 Shea Garrett is an ASU Cronkite School of Journalism student assigned to cover Marcos de Niza High School for AZPreps365.com.
LAVEEN-- Marcos de Niza High School's basketball team annihilated the Camelback High School Spartans on Tuesday, 90-27. Both schools competed at the Coyote Classic, an annual preseason tournament held at Cesar Chavez High School. Things may be cooling down in Phoenix, but the Padres are bringing back the heat.
On Monday, the Padres defeated the Alhambra Lions in similar fashion, 68-26. "Every game is different," said Padres' head coach David Stark. "Every opponent is different."
Coach Stark has been at MdN for 24 years, but has the same energy he did when he first began coaching. Stark isn't shy when it comes to yelling at his players, even when the gym is silent. Stark shouts coded plays, words of encouragement, and even words of "unencouragement", sometimes being upset by a play...but this was scarce within this game.
Entering their second game this season, the Padres' forte was defense. Each Padre was speedy with his plays, allowing little to no time for the Spartans to create a game plan. The Padres had an abundance of steals throughout the game, the root cause of their lead.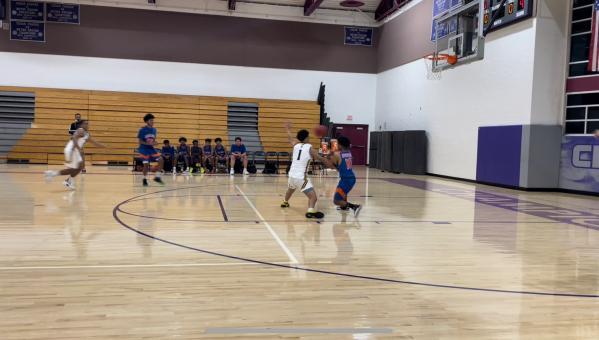 Marcus McClure plays full-court defense trying to force a turnover. (Shea Garrett/AZPreps365)
In the first quarter, the Padres quickly scored 32 points. Their tenacious defense, coupled with a dearth of a well-built offense from the Spartans, surrendered just eight points. The Spartans repeatedly struggled to keep possession of the ball. The Padres played tactically, well aware of every player on the court.
Using half-court passes, expeditious defense, and lots of ball movement, the Padres found themselves up 54 points at the half, 66-12. After halftime, the Padres slowed down, still holding the Spartans to only a few baskets, and none scored without a battle. The Padres had three players who scored in double digits, including senior Julius Rhodes, who led all scorers with 20 points.
"I have great teammates," stated Rhodes. "They give me the ball and let me shoot my shots."
With every quarter being a replica of the next, it was no surprise when the final buzzer rang and the scoreboard lit up with the final score of 90-27.
MdN's regular season begins Monday, November 29th, when the Padres face McClintock High School at home where fans will see if the Padres can keep Arizona hot for the winter.
---