Desert Mountain's Hepner feels inclusivity brings a positive light to the girls golf team
November 29, 2021 by Kaitlyn Parohinog, Arizona State University
---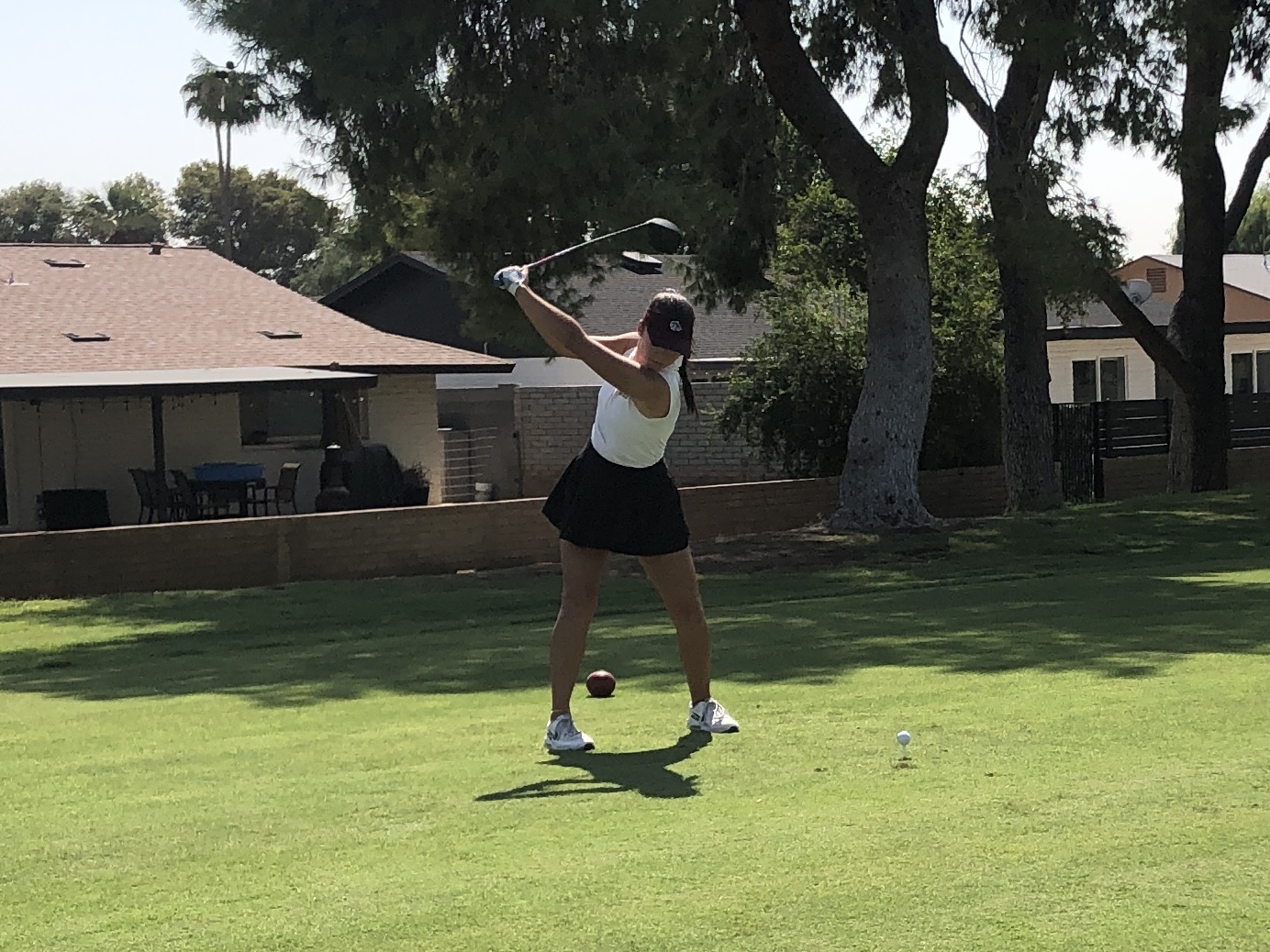 Kaitlyn Parohinog is an ASU Cronkite School of Journalism student assigned to cover Desert Mountain for AZPreps365.com.
Girls golf co-captain Madie Hepner has led Desert Mountain both on and off the course. She brought the competition to the No. 1 spot every time the Wolves played.
Hepner, a junior, has been playing golf since she was little and has competed in tournaments outside of the high school season.
Hepner's grandfather inspired her to play golf and focus on it more as she got older because she shows great potential in her game. He has been one of her biggest supporters throughout her golf career.
Growing up, Hepner looked up to the Stanford girls golf team for their incredible athletic talent as well as their ability to keep on top of academics. Stanford had been one of her top schools because she really liked the environment there.
She was inspired by how the women were able to manage both academics and athletics in a competitive setting.
Originally, Hepner said she was very shy and felt as though it was hard to get herself out there because her confidence wasn't super high. Hepner's mother motivated her to play in more competitive tournaments because she believed in Hepner's abilities.
Hepner also credits her Desert Mountain teammates for making her feel included and welcome in golf as they all share the same passion for the sport.
"Having people that want to be there is really nice, it's not like another class … people choose to spend their time there … that's how I know they're really devoted to the sport," Hepner said.
This past season she was chosen to be a co-captain of the golf team, alongside teammate Baylor Vrabel. Hepner helped the team improve their golf game while also promoting a positive team environment.
Hepner has been paired with Vrabel ever since she joined the team her freshman year. Vrabel has been dubbed her "big," or teammate mentor, for the past three years.
"That was super special because that was freshman year for me and she was a sophomore … it just happened to work out like that … it's really nice having her as a role model," Hepner said.
Vrabel enjoyed learning more about golf and how to improve her game from Hepner. The senior said was grateful that she had Hepner aid her in leading the team as she also dealt with college applications during the season.
"She's my 'little' on the team and she's kind of been with me since day one so it was really nice to have that help and support from her," Vrabel said.
Desert Mountain also had a new girls golf coach this year, Kim Dever. Dever had not coached girls golf before this past season. She inherited a close-knit group of girls and immediately had a lot of respect for Hepner.
Dever said Hepner was "one of the strengths" in the Desert Mountain roster this past season. Hepner was always one of the top scorers for the Wolves and even won the Scottsdale School District Girls Invitational at Talking Stick Golf Course.
Hepner also gained respect for her new coach as the season kicked off. She enjoyed playing for her new coach while also teaching Dever some new things about the sport.
Hepner loves to bond with her teammates and will continue to recruit to create opportunities for other girls at Desert Mountain to get involved with the team next fall.
---