No suspense: Mesquite puts away Poston Butte early
December 1, 2021 by Les Willsey, AZPreps365
---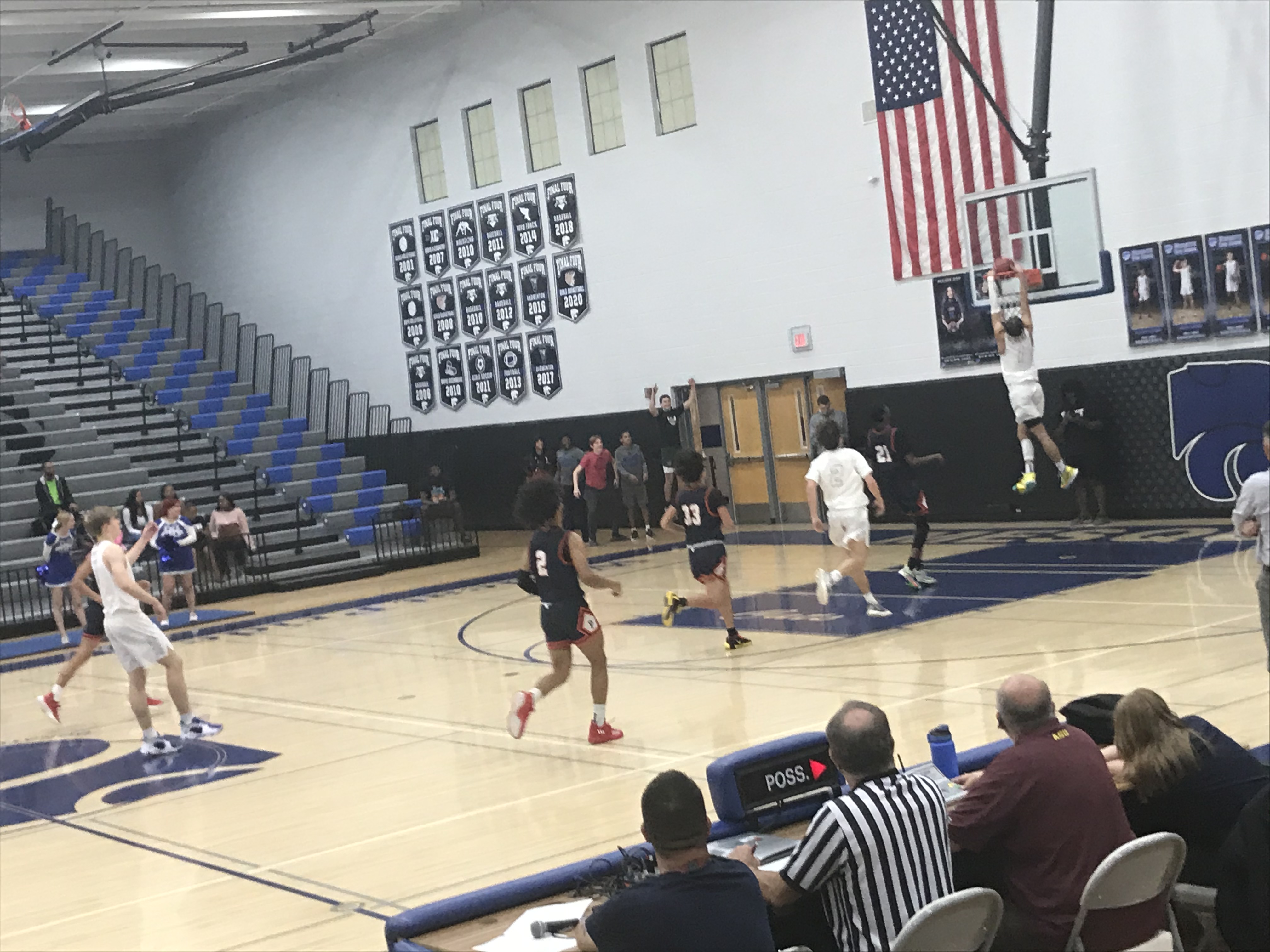 Mesquite left its fans satisfied in its home opener, romping to an 89-44 victory over Poston Butte on Wednesday night in 4A boys basketball action.
Senior guard Nate Calmese didn't reach his season average of a tick under 37 points a game, but his 30 points in this one was good enough. The Wildcats other double-figure scorer, Cohenj Gonzales, finished with 18.
Mesquite wasted little time gaining control, taking a 16-5 lead midway through the first period. By quarter's end the margin was a hefty 28-7. Poston Butte was never able to make a game of it.
"Our 1-3-1 zone did a good job covering up the gaps," Mesquite coach Shawn Lynch said. "I liked our intensity, and how we are working on defense."
Calmese and Gonzalez tallied eight points each in the first-quarter getaway. The duo combined for 32 points in the first half helping secure a 54-20 margin at intermission. Poston Butte's leading scorer - Edmond Touye - was the bulk of the Broncos' offense. He scored 22 points - 11 in each half.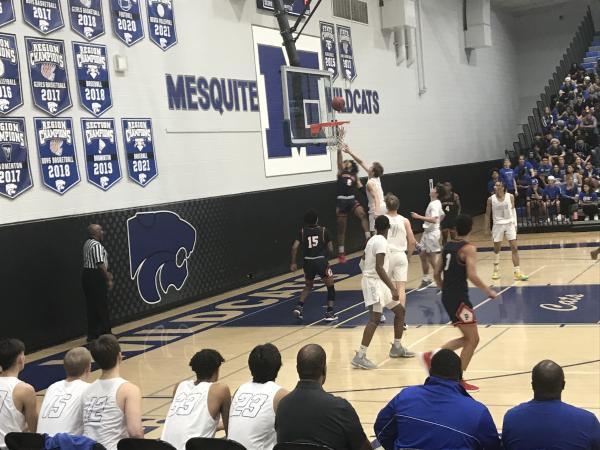 Poston Butte's Amari Jackson (2) is defended by Mesquite's Nick Rogers (4) in the first half. (Azpreps365 photo).
Mesquite improved to 4-1 and evened its power-ranking game record at 1-1. The Wildcats lost their first power-ranking game earlier in the week to Gilbert. Mesquite won three of four games in the Fear The Hop Invite at Mesa High. Poston Butte saw its record dip to 1-4. The Broncos lost three of four in the Joe Partain Memorial Classic in Coolidge last week.
---