Gilbert Christian's girls soccer striker, Ashton Lovelady
December 13, 2021 by Harley Overmyer, Gilbert Christian High School
---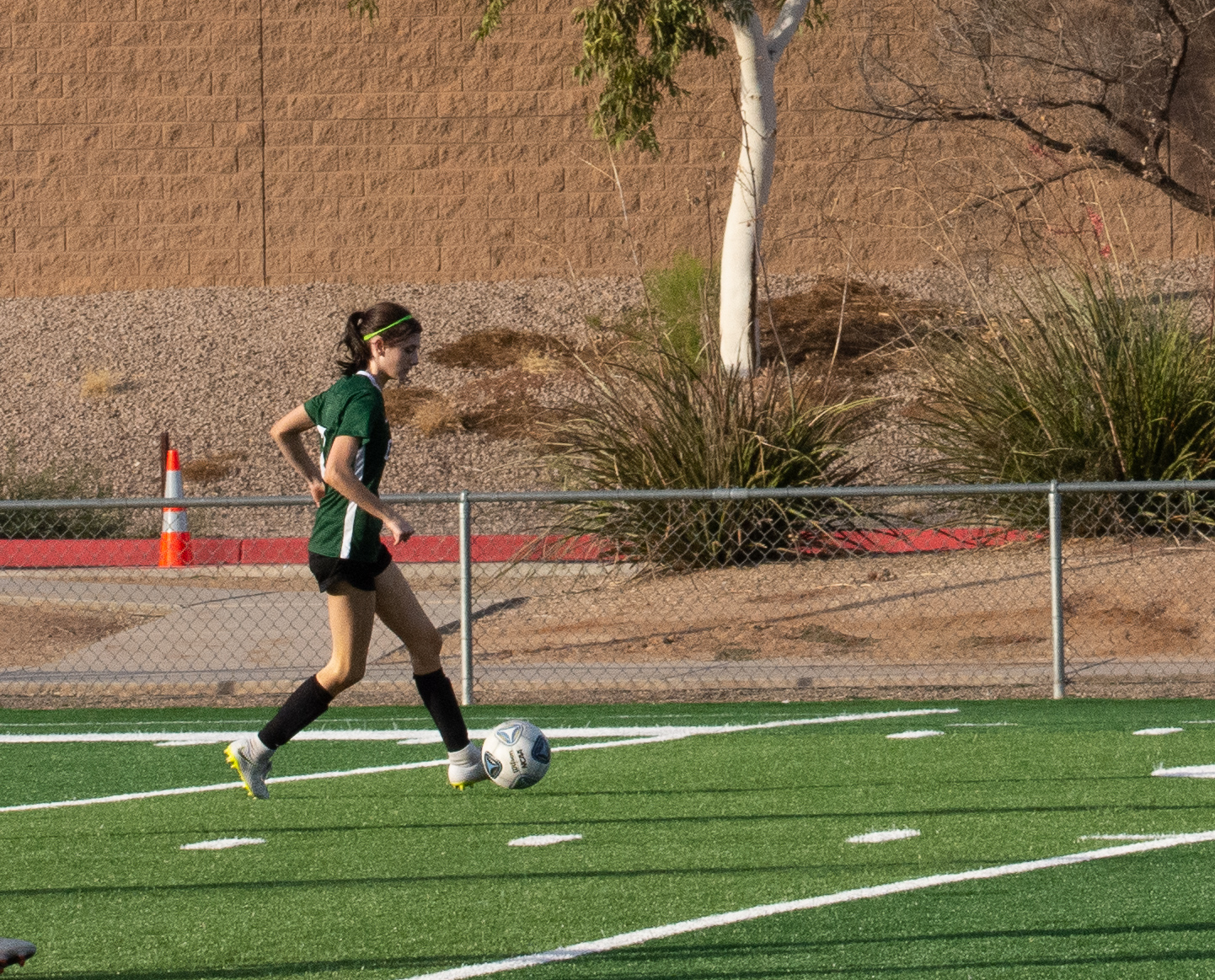 Harley Overmyer attends Gilbert Christian High School and is a member of the AIA's student SID program.
In the game of soccer, it is arguable that the striker is one of the best positions to play as they get the most opportunities to score. Ashton Lovelady, being one of the strikers on the varsity girls soccer team, understands the importance of this.
Ashton has planned to push herself by "working out, drinking, and eating better," in order to build her stamina. Just by having this kind of endurance she can cover more of the field in order to get a goal. This will make it significantly more difficult for the opposing team. We saw this kind of tenacity and perseverance in her game against Scottsdale Christian when she "jumped, kicking the ball to the forward who made the shot."
In addition to that, she has a personal major goal to encourage her team as best she can. By doing this it will give the team the incentive to push themselves more and get better game results. She has seen what encouragement can do for the team as she's played soccer since she was four years old to present.
Furthermore, using her team during the game is of the utmost importance. In soccer the players have to think on their feet, without that kind of collaboration, it becomes difficult to rely on each other. She and her teammates have a goal to achieve success through cooperation and partnership. They seek to have the harmony and flow a team needs. You can already see some of this partnership in their games now. They can only improve as they move forward through this season.
Go Lady Knights!
---