Gilbert Christian's strong start to the season
December 14, 2021 by Maddie Painter, Gilbert Christian High School
---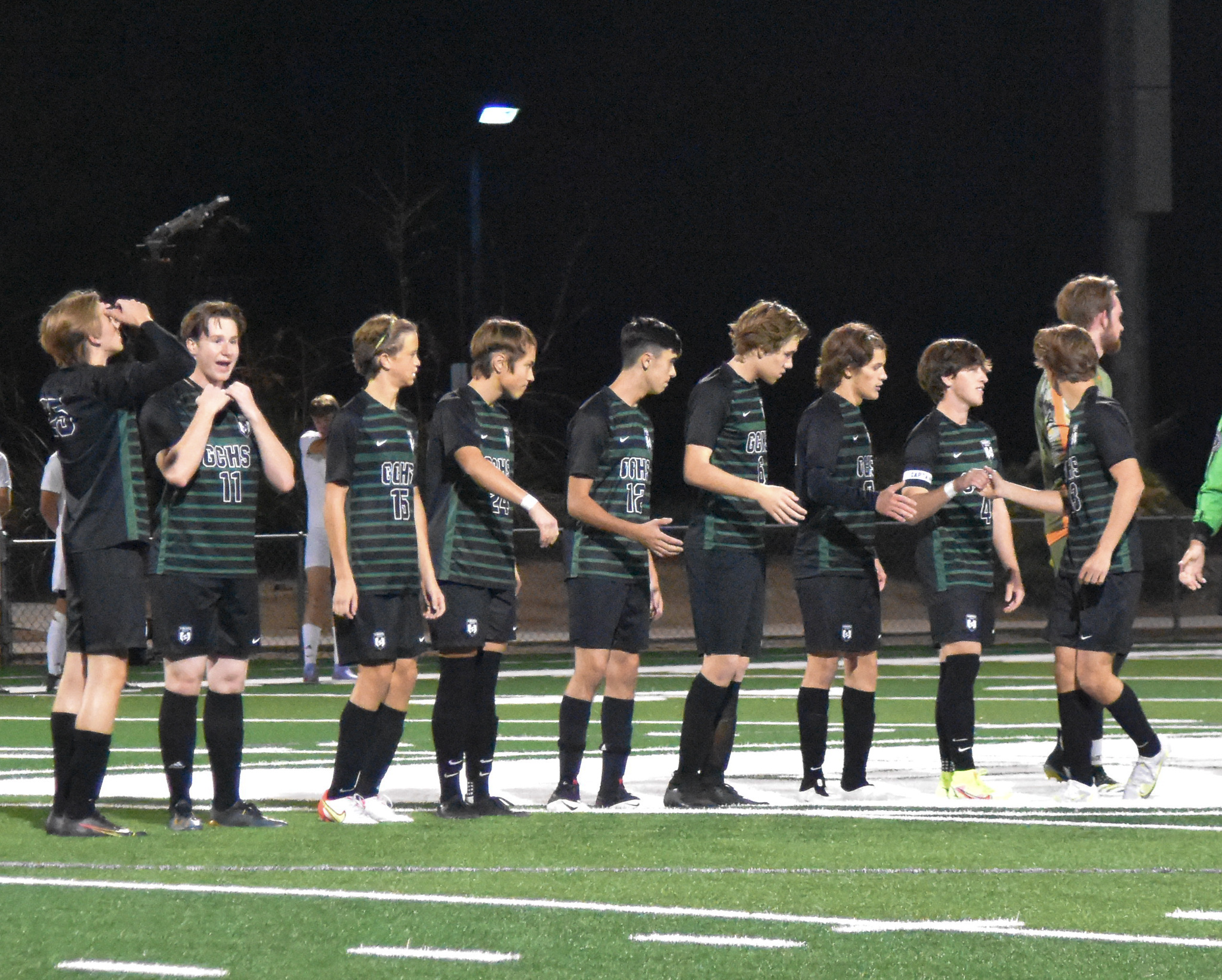 Maddie Painter attends Gilbert Christian High School and is a member of the AIA's student SID program.
The Gilbert Christian Men's Soccer team is 3-1 on the season thus far. Beating out Scottsdale Christian, Florence, and Northwest Christian within their first few weeks of game play!
Star performances for the first three games include:
Vs Scottsdale Christian:
Gordie Kiser 3 goals
Kaleb Powell 1 goal
Gavin Kuehn 1 goal
Jake Dickinson 4 assists
Sam Cavinder 1 assist
Vs Florence:
Sam Cavinder 2 goals, 1 assist
Nate Dickinson 1 goal
Sylas Madison 1 goal, 1 assist
Jake Dickinson 1 goal, 4 assists
Gavin Kuehn 1 goal
Ben Johnson 1 goal
Jacob Burr 1 goal, 1 assist
Gordie Kiser 1 assist
Jadon Grant and Owen Madison had a shutout
Vs Northwest Christian
Gordie Kiser 1 goal
Gavin Kuehn 1 goal
Sam Cavinder 2 assists
Last year the Knights finished off the season with a 6-5-2 overall record. Nate Dickinson, a sophomore midfielder for the Knights, speaks on the improvement they have already gained from last year. "This year we are more of a skill based team, while last year we were more athletic based." Jacob Burr, a senior center back on the team, also comments on this saying "although we have lost some great seniors we have gotten older as a team and gained some great new kids."
The Knights are not afraid of this upcoming season. Working hard through their weaknesses and gaining new strengths every practice. Sophomore keeper, Owen Madison, believes the team has improved greatly with "being patient." Dickinson and Madison agree that this year their team's strengths are their "passing and shooting." Burr adds to that by explaining how they have already scored 13 goals in their first two games and predicts "there won't be a team we play that we won't be able to score on."
However, the players believe they have some weaknesses. Unfortunately, this past week a crucial player, Kaleb Powell, a sophomore forward/midfielder, suffered an injury and will be out for the next four to six weeks. Jacob Burr believes that they will struggle defensively without Kaleb because "he is such a valuable player," but Burr has "no doubt that the players we need to step up into that position will step up and play very well." Nate Dickinson adds by saying "Our team's weakness is the lack of size in our players, but we have overcome this with skill and hard work."
The Kights are strong defensively and offensively, but are ultimately focused on becoming one as a team this next season. Jacob Burr says "Our main goal is to get closer as a team and ultimately win state while doing that."
The Knights will face off against Lincoln Prep at Lincoln Prepatory Academy on January 4 at 6:00 p.m!
Go Knights!
---