New COVID-19 cases cause trouble for Hawks
January 11, 2022 by Nick Allen, The Gregory School
---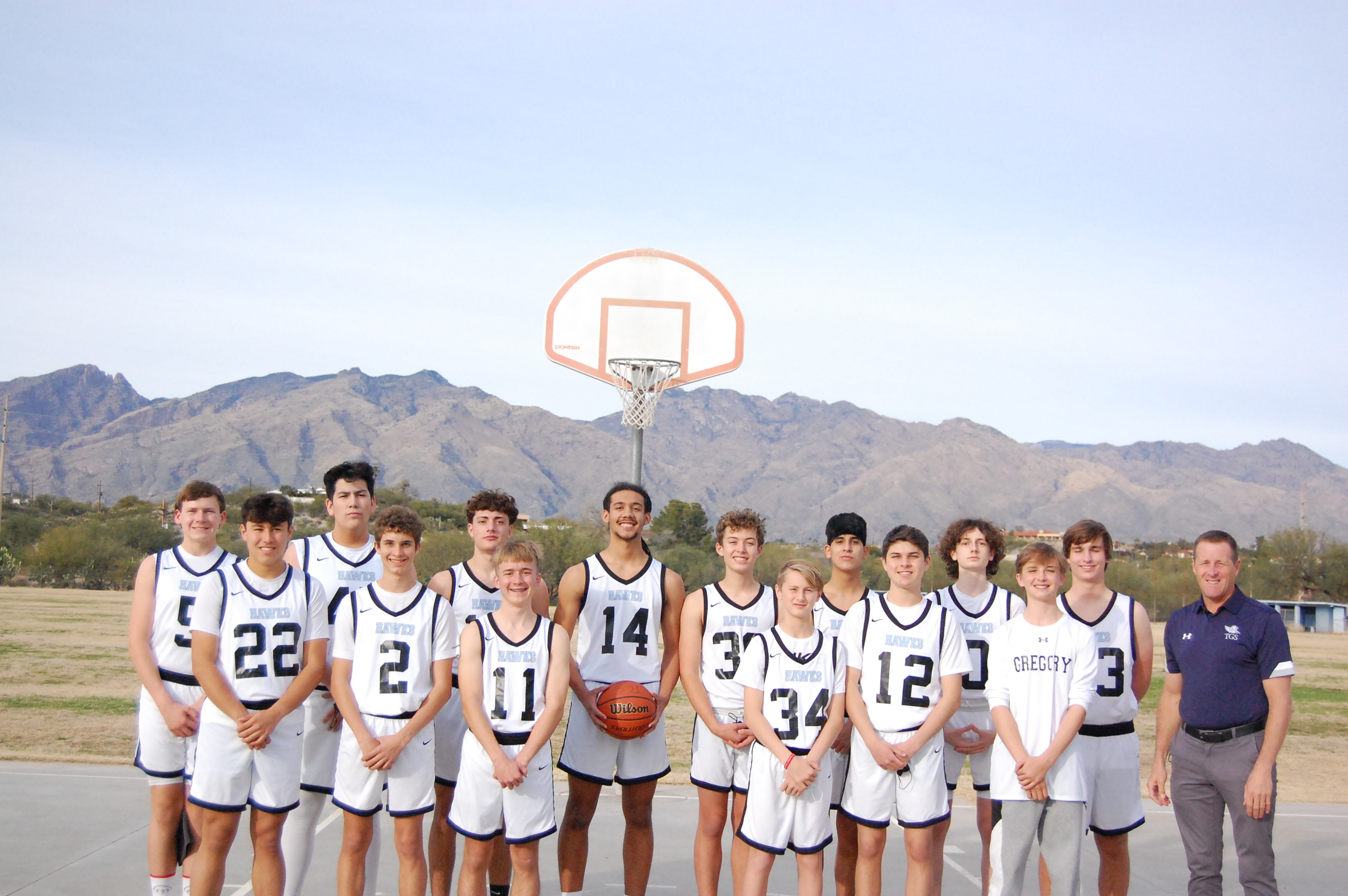 In recent years, the COVID-19 pandemic has not only ravished the country with tragedy but has also been a huge obstacle at all levels of the sporting world. Last week, this obstacle was especially prominent for The Gregory School basketball team.
This year, the Hawks are a young team with a lot of talent. They started the season smoothly, winning their first two games by a combined margin of 70 points. After that, they played a few much tougher games, losing to San Tan Charter, North Valley Christian Academy, and Bisbee. Next, they beat Santa Rita and lost to Duncan, putting them at an overall record of 3-4 heading into winter break.
Over the break, the Hawks traveled to Phoenix to play a New Year's tournament from December 28-30. They had a decent spell, winning their first two games against Ray and Cibeque, then losing to Window Rock and Scottsdale Preparatory Academy. This 2-2 record put them in fourth place at the tournament.
The Hawks' problems didn't really begin until they returned home to Tucson. Within five days of getting back from Phoenix, eight of the ten players on their tournament roster tested positive for COVID-19.
This wreaked havoc in The Gregory School basketball program. During the next week of school and practice, all players had to take a fast test before school, and practice was held outside with all players and coaches wearing masks. In the first two practices of the week, the Hawks had just five players that were able to attend.
Despite these obstacles, The Gregory School Hawks still managed to send a seven-man team to play Tombstone last Friday the 7th. They won this game 58-32, with leading scorer Vincent Edwards putting up 24 points. Devon Taylor also scored his new career-high of 10 points and went 3/5 from behind the arch. Then on Tuesday they beat Baboquivari 60-38. The Hawks look to keep their momentum next Thursday against Fort Thomas.
---