Higley win-streak ends vs. Gilbert
January 10, 2022 by Les Willsey, AZPreps365
---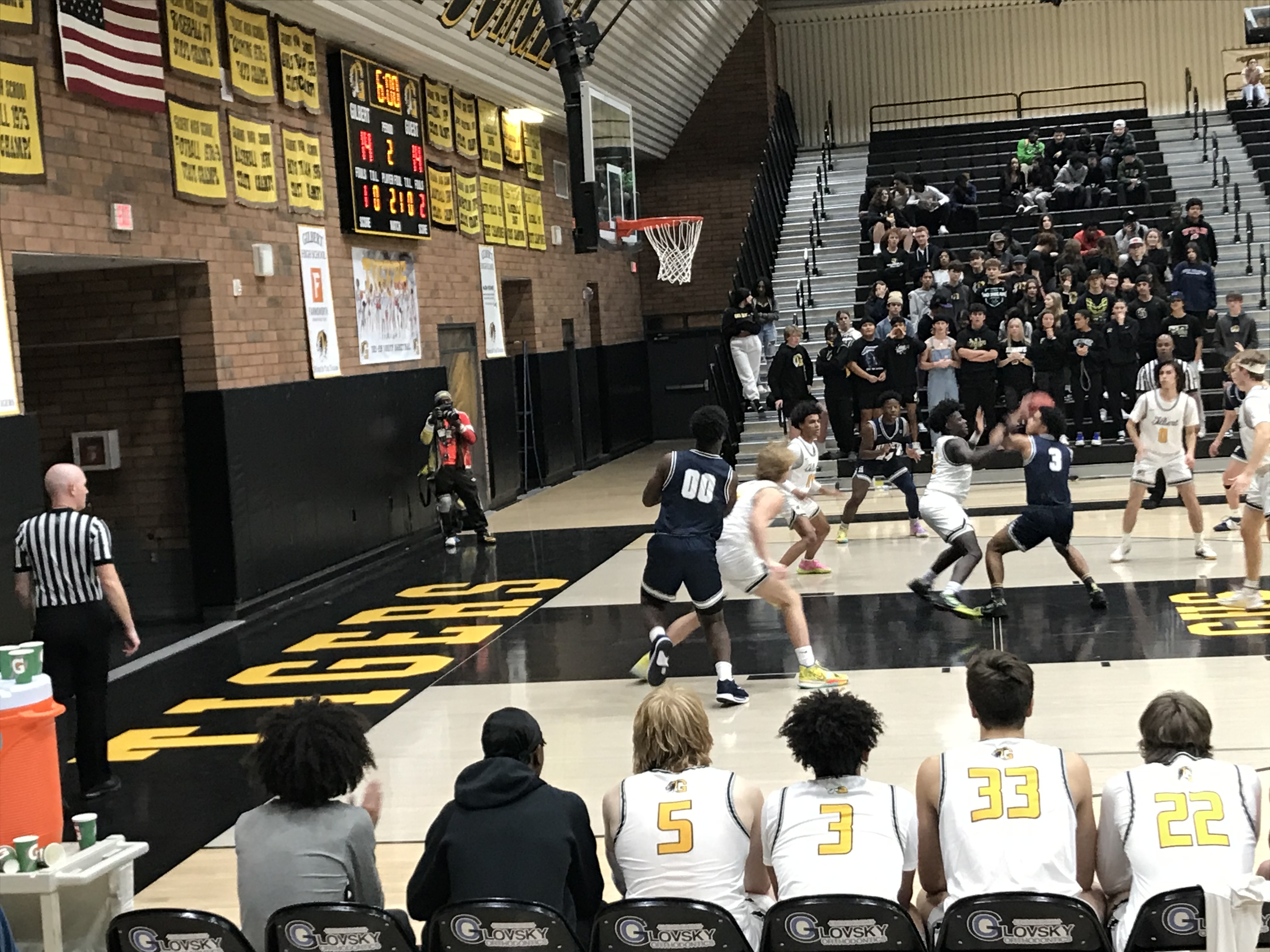 One winning streak ended while another continued Monday night as Higley and Gilbert engaged in a 5A San Tan Region game at Gilbert High.
Gilbert got cooking in the second quarter to open up a double-digit lead by halftime and kept that margin most of the second half in defeating Higley, 51-41.
Gilbert's victory snapped Higley's 10-game winning streak. The Tigers pulled off their sixth win in a row, a streak that began with four wins and the title of the McClintock Holiday Shootout Dec. 27-30. Gilbert improved its overall record to 17-2 and is 1-0 in region. Higley (12-3, 1-1) hadn't lost since Nov. 27 when it played in the Phoenix Union District Invite to begin the season.
A slow start to the game saw Gilbert trail 2 1/2 minutes in, 8-2. The Tigers battled back with six players scoring in the first quarter for an 11-10 advantage. The second quarter was Gilbert's best as it outscored Higley, 18-8. That same scoring balance continued with Nikko Pentelute, Reed Shuey and KJ Perry netting four points apiece. Elijah Johnson and Tyler Lubash each sank a three as the Tigers gained firm control at 29-18.
Higley made a brief bid at a comeback early in the third period by scoring the quarter's first five points to trim the deficit to six. A pair of threes by Johnson helped Gilbert push the lead back comfortably to 41-27 with the final quarter to play. Higley couldn't make much headway, paring Gilbert's lead under briefly at 41-33 with 5:30 to go.
Gilbert had five players score between 12 and 7 points. Johnson led with 12 (four threes), Pentelute and Shuey were next with 10 and Perry and Isaiah Bronson chipped in with seven apiece. Yarell Greer topped Higley in scoring with 11 points, followed by Kameron Bender with 10 and Sunny Xepera with eight.
Higley takes a few days off before its next game when it hosts Campo Verde on Friday. Gilbert plays two more region games this week - at Campo Verde on Wednesday and at home to face Williams Field on Friday.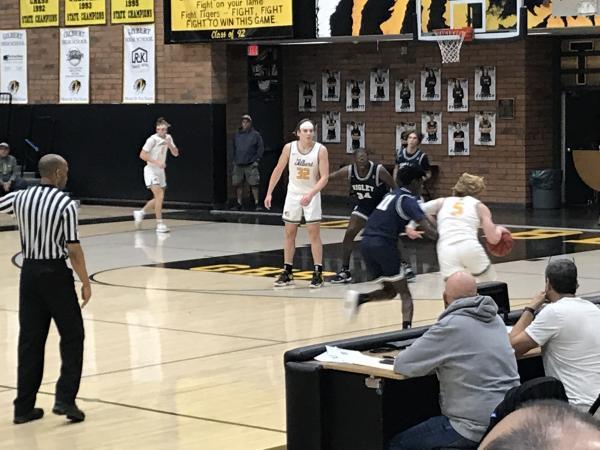 Gilbert's Nikko Pentelute (5) drives on Higley's Kameron Bender (11) in Monday's game. (Azpreps365 photo)
---