Titans boys basketball loses in final quarter
January 12, 2022 by Caleb Gottry, Chandler Preparatory Academy
---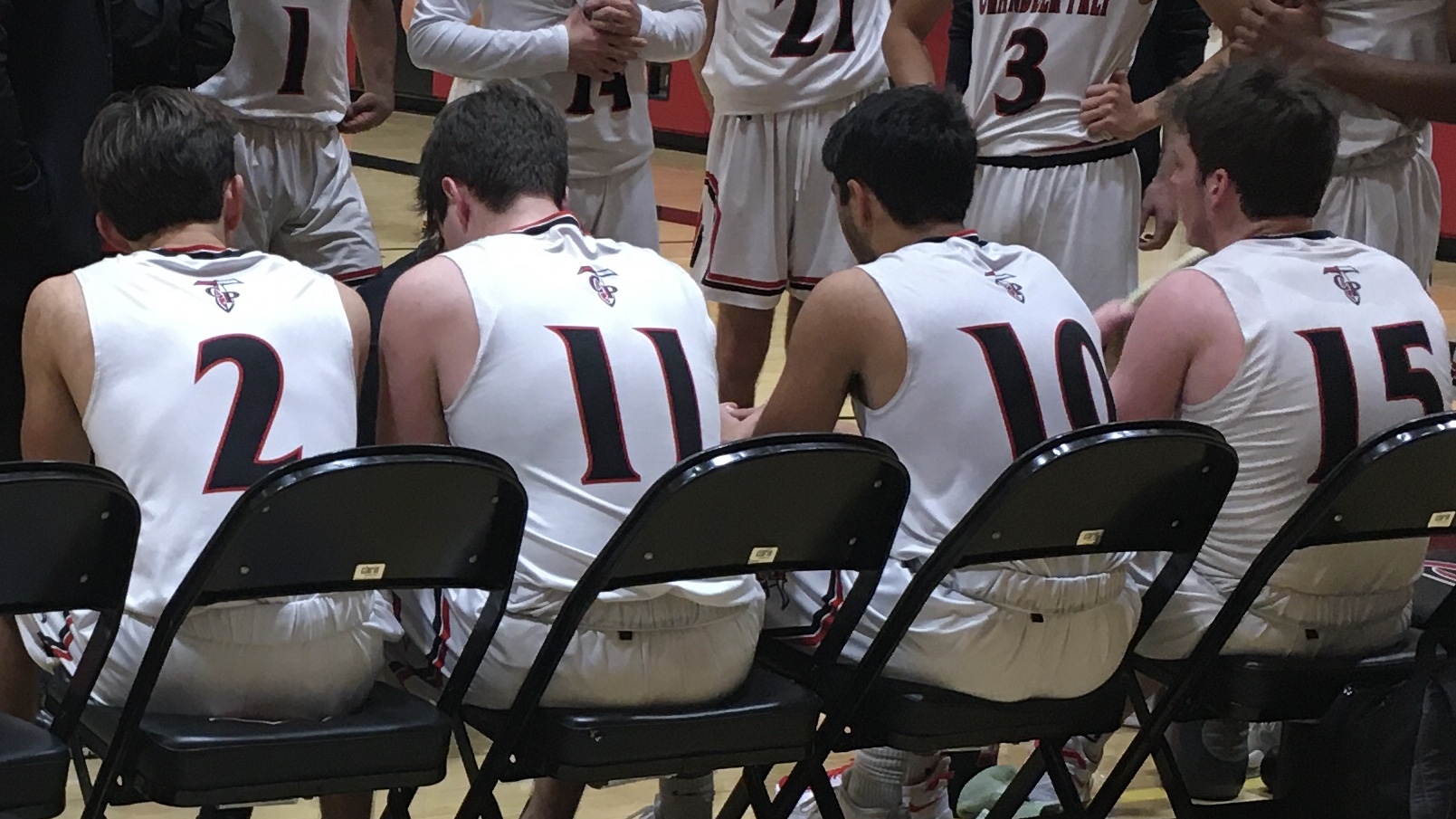 Caleb Gottry attends Chandler Preparatory Academy and is a member of the AIA's Student SID program.
On Monday, January 10th, the Chandler Prep Titans fell to the Tempe Prep Knights in the final quarter of their basketball game. The Titans started with their best defense of the season, scoring 11 unanswered points in the first five minutes of the game. Three rough quarters later, the Knights scored 11 unanswered points in the final few minutes of the game to defeat Chandler Prep 59-43. Head Coach Wilson said this:
"We came out with a lot of energy. We were playing together, and then they just couldn't keep it consistent. We struggled with finishing plays and not being able to put that ball in the hoop. We're still trying to figure out how to close. It's unfortunate."
The Chandler Prep Titans went into the second quarter with a 20-9 lead, capped off by a last second Titan three. Without senior center Langston Harris, the Titans primarily ran a five-man-out offense, only occasionally relying on seniors Zach Romesburg and Josh VanOrdt in the post. In the second quarter, the Titans struggled to finish plays and were outscored by the Knights' shooting 21-9. The half ended with a buzzer-beater three from Tempe Prep.
There were 26 total steals in Monday's game. The third quarter was the sloppiest in this regard with numerous scrambles and few drives to the basket. Both teams scored only seven points in the third quarter.
Senior guard Noah Rasmussen was an essential leader for the Titans. He urged the team to slow down and run the plays, even calling a time out from the floor when the team was struggling to maintain ball control. He led the team in scoring with 19 points, the only Titan in double digits, to go along with seven steals.
Ultimately, the Titans could not close out for the win. The Knights had several fast breaks and also were able to score from the free-throw line. The Tempe Prep Knights won 59-43.
Chandler Prep plays their next home game on Friday, January 14th at 7:30pm against the Gilbert Classical Spartans. Titan Up.
---