Mesa girls hoops holds off Tucson, 46-43
January 12, 2022 by Les Willsey, AZPreps365
---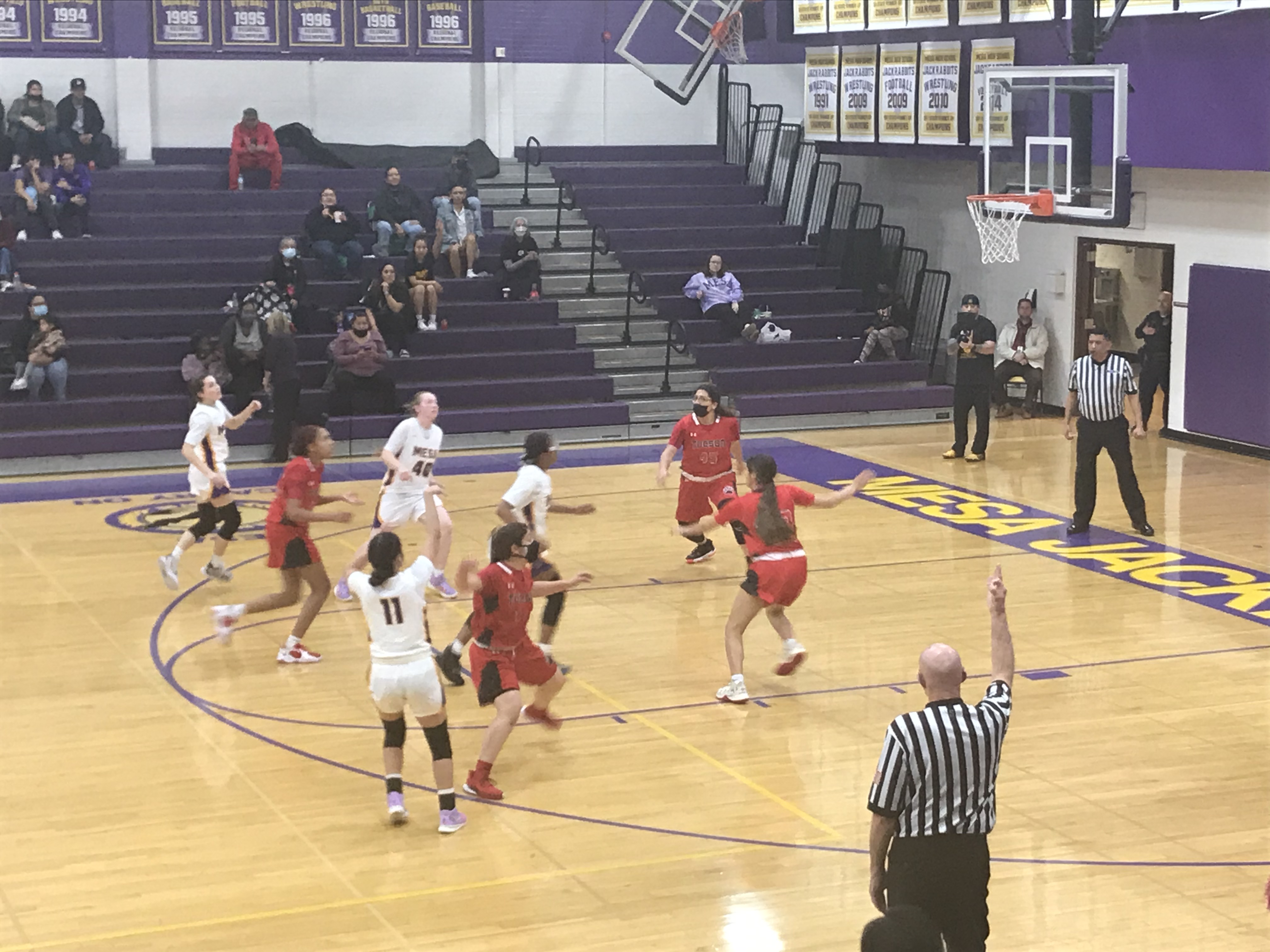 Two teams with little separation in the 6A girls basketball power-rankings - #9 Mesa and #11 Tucson - matched up Wednesday night. Like the rankings, they weren't far apart when the final buzzer sounded.
Mesa nearly coughed up a 16-point lead midway through the third period, but held on in the final minute to edge Tucson, 46-43, at Jackrabbit Gym.
Mesa guard Ashiian Hunter connected for a game-high 23 points, including two free throws in the final 30 seconds to help secure the victory. Mesa improved to 13-5 overall and 8-2 in power-ranking games. Tucson, which pulled within two points in the final 40 seconds, had its record dip to 13-5 overall and 9-2 in power-ranking contests.
Hunter, a junior, netted 11 of her points in the third period as Mesa seemingly put away Tucson heading to the final quarter. Hunter made five threes for the night - all three she attempted in the third period. She was 5 of 9 from three-point range overall. Mesa led 34-18 with 3:52 left in the third period and 36-25 as the fourth quarter began.
Tucson stayed just close enough to stay in contention in the second half. The Badgers made no huge runs, but pecked away cutting their deficit to 44-42 with 38 seconds left. Tucson fouled Hunter who sank both ends of a one-and-one with 29.9 seconds to go.
Tamia Clardy responded making the first of a one-and-one with 21.7 seconds remaining. She ended up getting the ball back after her miss and attempted a three-point shot that missed with 18 seconds to play.
Mesa turned the ball over with 10 seconds left in Tucson's end. Tucson's Skylar Begay launched an off-target, desperation three at the buzzer .
Begay led Tucson with 12 points and teammates Clardy and Gabriella Sanchez added nine points apiece.
Mesa has completed non-region play and has eight region games ahead. The next one is Thursday at Skyline. Tucson resumes play on Monday taking on Catalina Foothills as part of a day of MLK Basketball Classic games at Arizona's McKale Memorial Center.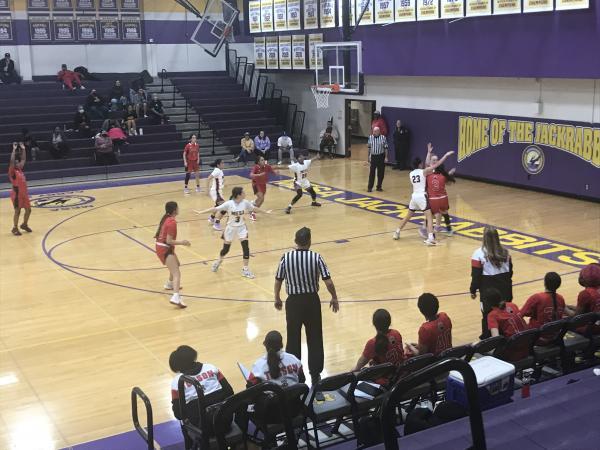 Tucson's Skylar Begay (3) is bottled up by Mesa's Micayla Silas (23) and Anaya Packer (40). (Azpreps365 photo)
---