Let's play 3: Yuma Catholic, Valley Christian force rubber match in 3A semifinal
May 12, 2022 by Jose Garcia, AZPreps365
---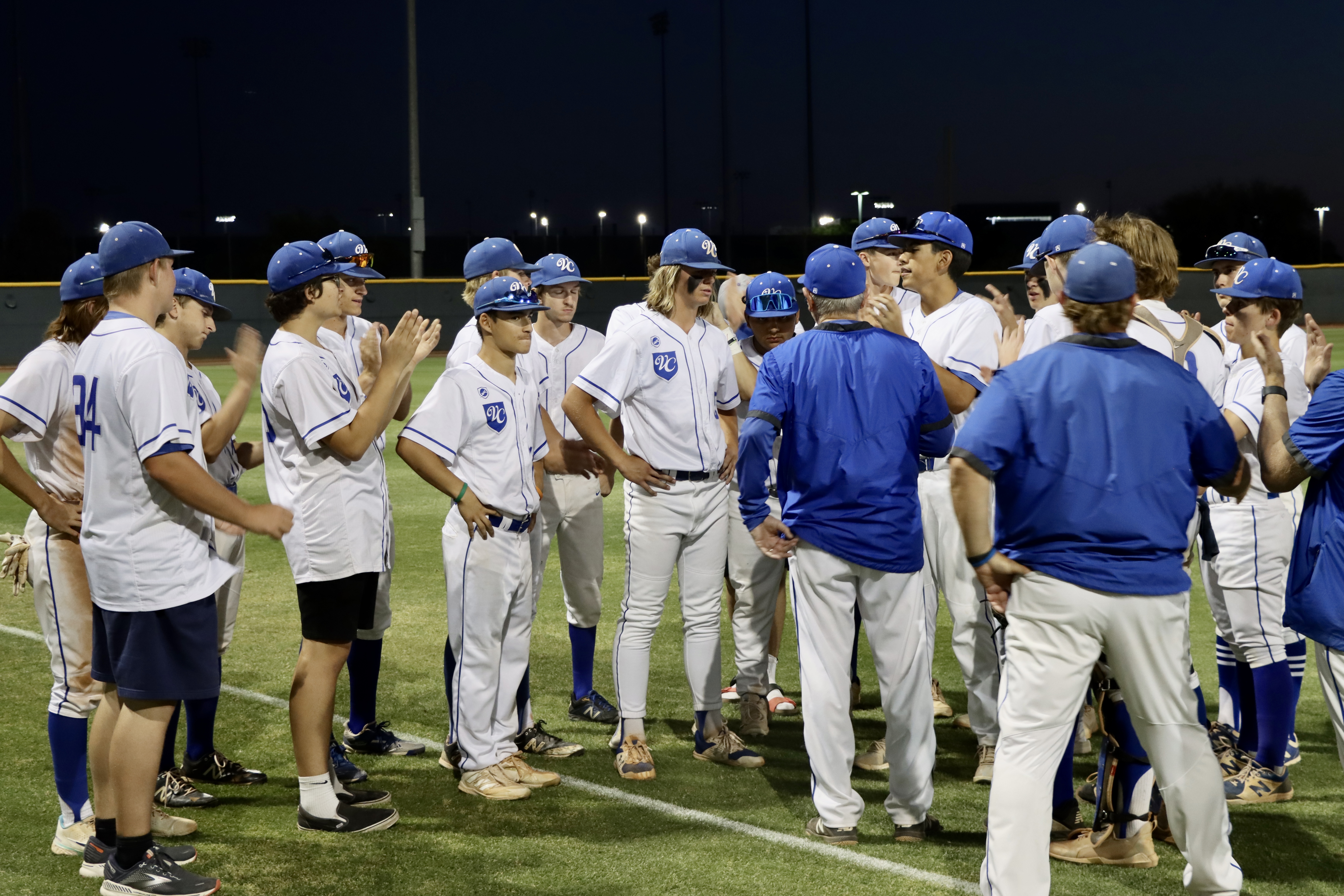 Yuma Catholic and Valley Christian each lost Game 1 of their state 3A Conference semifinal series.
So guess which 3A teams were elated that their state baseball tournament is no longer single elimination?
"Obviously I like it because we would've been going home the other day," said Yuma Catholic coach Judd Thrower with a smile. "But I do think that the best team will win a best-of-3-series. I appreciate it."
Thrower's team and Valley Christian took full advantage of the new 3A semifinal format Thursday at Goodyear Ballpark's campus thanks to their aces.
Valley Christian's Hunter Heeringa tossed a one-hitter to help defeat No. 1 seed Northwest Christian 4-0. And Yuma Catholic's Issac Araiza got the game ball after helping shutout No. 1 seed American Leadership Academy Gilbert North 1-0.
The four teams will return to Goodyear Ballpark on Saturday to determine which teams will advance to Monday's 4 p.m. final at Tempe Diablo Stadium. Heeringa, the star quarterback who also guided his football program to the semifinals this school year, struck out five and allowed only one walk in seven innings.
The junior also had two hits for 24-8 Valley Christian.
"I was just throwing strikes and letting my guys do the work behind me," Heeringa said. "They are all really good. I trust them, and they trust me. We got the job done."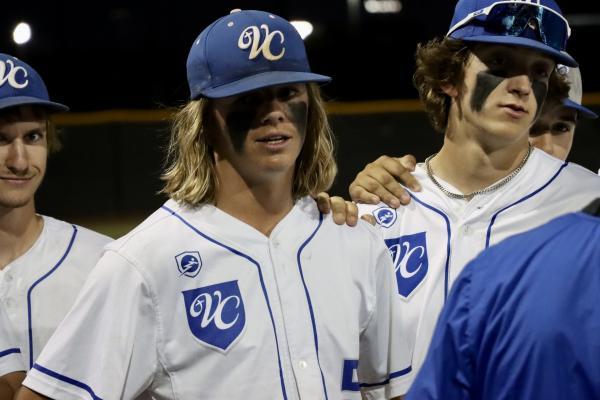 Valley Christian's Hunter Heeringa tossed a one-hitter Thursday. Jose Garcia/azpreps365.com.Northwest Christian lefty Andrew Richardson also had a solid outing, but a couple of errors led to Valley Christian's first two runs.
The loss snapped Northwest Christian's 10-game win streak. This was also the first time this season that Northwest Christian (25-4) was held scoreless.
"We know what type of team we got," Valley Christian coach Damon Gilliland said. "We are resilient. We've had a lot of adversity this season, and these kids just kept on fighting and fighting."
Heeringa and others missed some time with injuries this season.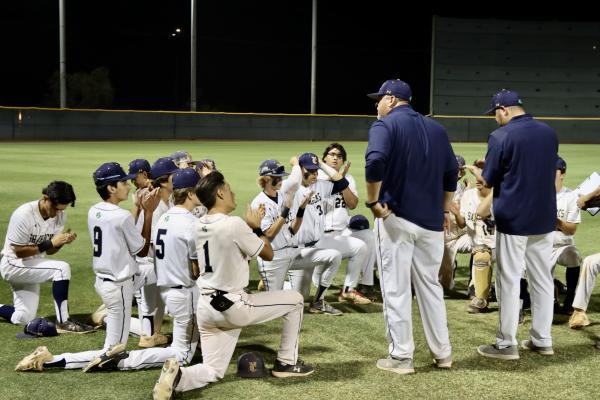 Yuma Catholic is a victory away from the 3A final. Jose Garcia/azpreps365.com
For Yuma Catholic (19-6), Araiza struck out nine ALA Gilbert North (23-7) batters and allowed three hits in 6 2/3 innings. The senior captain did walk five but settled down as the game progressed. Throwing his slider for a strike kept ALA Gilbert North off balance, he said.
"In big games like this it's natural to get nervous, but once I step on the mound it all goes away," Araiza said. "Whoever comes to the plate, let's have a battle.
"We are going to be ready to go on Saturday."
Austin Priest brought home Roberto Romero with a hit in the fourth inning for Yuma Catholic's lone run.
Priest also picked up the save.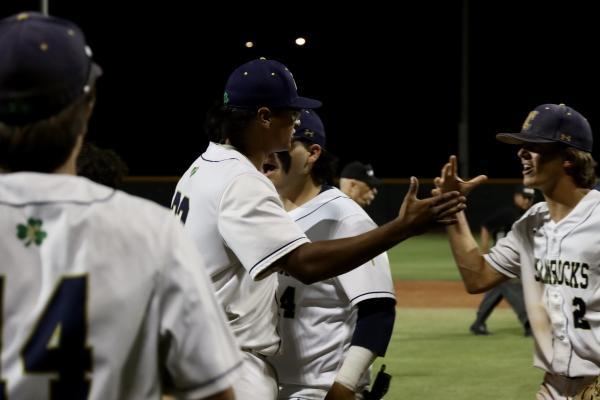 Austin Priest (No. 2) and Issac Araiza celebrate after Thursday's victory. Jose Garcia/azpreps365.com.