The wait is over: Round Valley is the 2A champ
May 13, 2022 by Jose Garcia, AZPreps365
---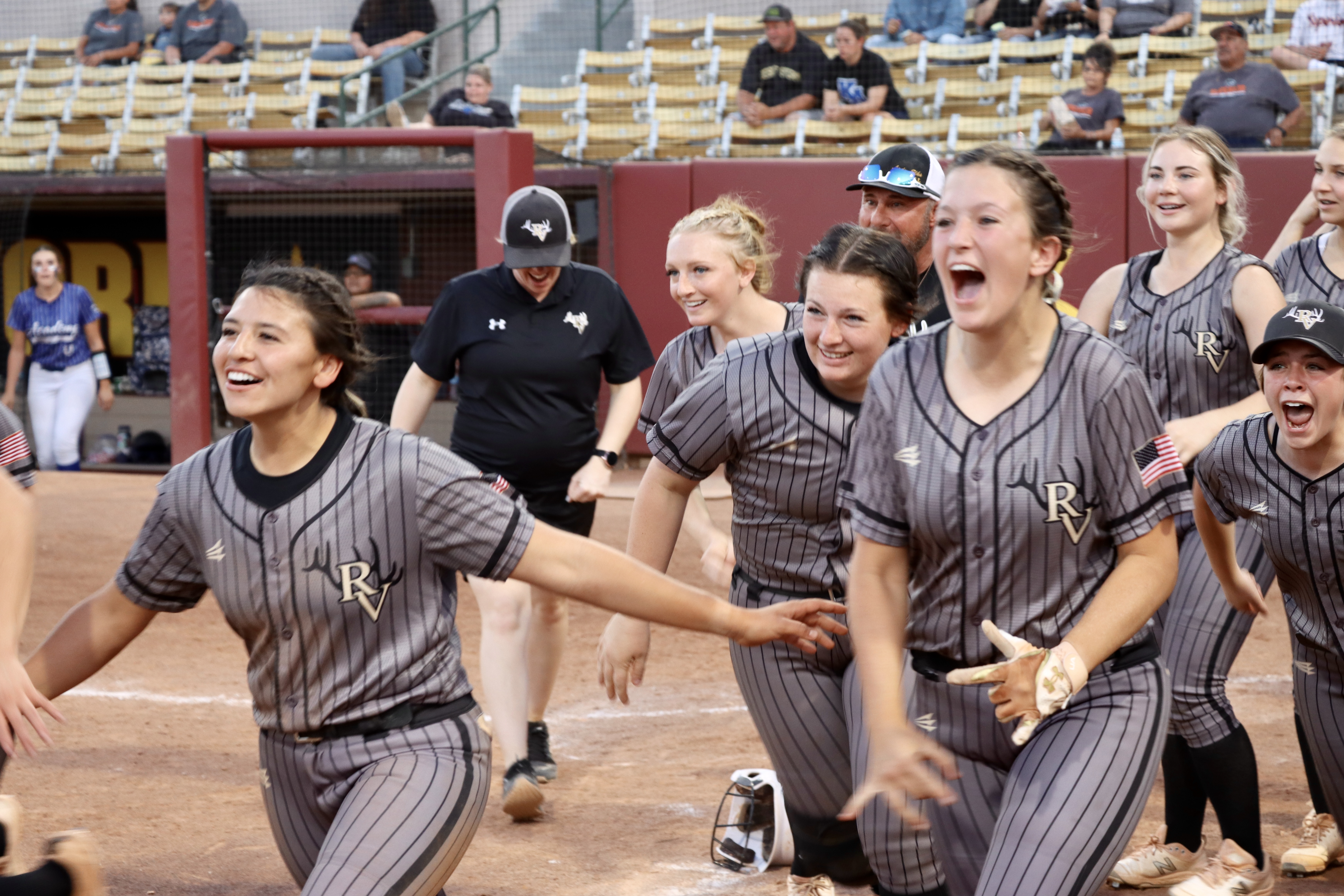 Round Valley waited 31 long years for another shot at the title.
When it arrived at Arizona State's Farrington Stadium, it wasn't in the mood to wait any longer.
It wrapped up the 2A championship in six innings after defeating Kingman Academy 12-2 Friday.
Round Valley's title victory was really four years in the making. Four years ago is when head coach Darin Emerald took over.
He welcomed a core group of young players who were already were close friends. They wound up becoming a sisterhood.
"We just finally had a community that came together and has been working really hard to get these girls out and playing in the summer time," said Emerald, a Round Valley alum. "It's just a great group of kids. I've had them for four years now. We started working on the program early and after four years it finally came together."
One of those seniors, pitcher Kyrie Walker, has been the workhorse, especially the last two weeks.
She was at it again Friday, allowing just four hits. Her Round Valley teammates put pressure on Kingman Academy with its small-ball approach early, which led to throwing errors (six total errors) and runs.
But Kingman Academy (23-6) deserves some kudos for reaching its first championship appearance in the program's 10th season.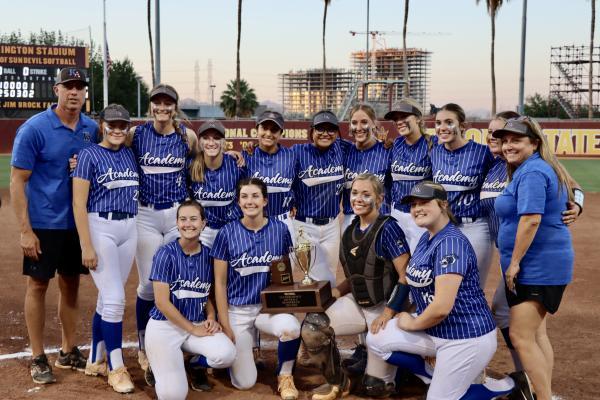 Kingman Academy
Round Valley scored twice in the bottom of the first, five times in the second and added three runs in the fourth. In the sixth inning, the 2A's leader in RBI's, catcher Liliana Arreola, closed the game after a she smashed a pitch to the outfield for a hit to bring in the final two runs and initiate Round Valley's celebration.
The fourth inning was highlighted by an inside the park home run by senior shortstop Kayla Logan.
"We have really good chemistry," said Logan about what made her team so special. "We came into the season wanting it. So we fought every day and worked hard every day."
After last year's semifinal run, Round Valley's stage fright went away.
The experienced team advanced to Friday's final after a walk-off victory in the semifinal.
Former Round Valley head coach Julie Allen, an assistant coach on the 1991 championship team, attended Friday's game. The head coach of the 1991 team was Willis Haws.
His granddaughter, Brenli, is on Round Valley's current softball roster and was out on the field celebrating with her teammates after finishing their season with a 29-4 record.
"I'm beaming with pride," Allen said. "They are all great human beings on this year's team."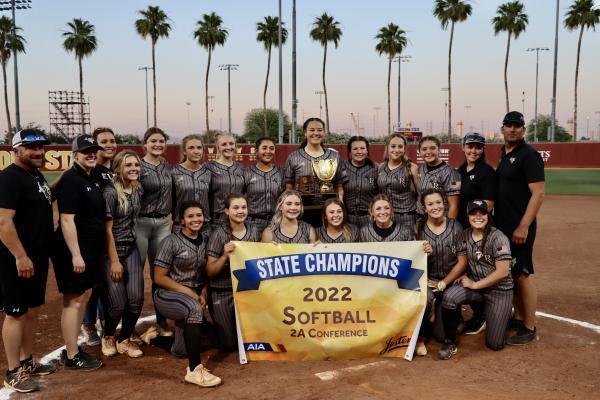 Round Valley