4A GIRLS SOCCER: Salpointe beat Thunderbird 4-0
February 11, 2017 by Andy Morales, AZPreps365
---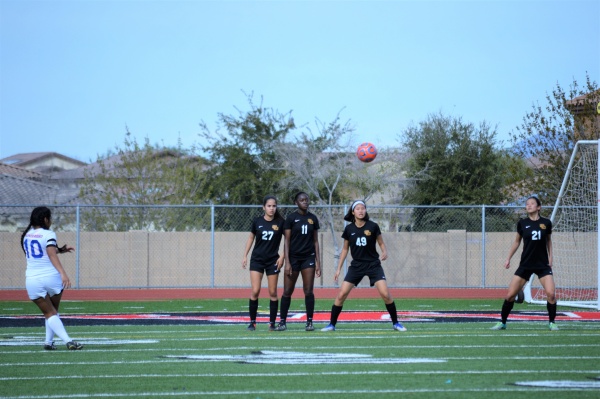 Salpointe was the dominate team last year, sporting a 23-1 record and a top-seed heading into the Division II state final against Notre Dame. Notre Dame went on to win that championship 1-0, a year after they won another title.
Notre Dame was used to winning. The 2016 championship was the third title and fourth finals appearance since 2009 for the program. Salpointe? The Lancers hadn't been that close to a trophy since 2001.
"We didn't know that feeling," head coach Becky Freeman explained. "A big part of winning is experience and we came in calm and confident this year."
Seeded fourth this year with an 18-3-2 record, Salpointe came in and beat No. 2 Thunderbird 4-0 in a game that was never in doubt.
Kate Connelly put Salpointe up 1-0 in the 17th minute, Kalista Kakou found Catalina Alvarado in the 45th, Paloma Teran scored in the 60th and Kakou found the net in the 77th.
Kakou had a goal taken away in the 59th minute when it was determined she pushed off on the keeper on a one-on-one situation.
In all, Salpointe outshot Thunderbird 14-4 with no real threats coming from the Chiefs. Things got difficult for Thunderbird before the match even started when junior keeper Kayla King separated her shoulder in pre-game warmups. She was replaced by senior Kiara Pasillas and Pasillas, herself, was replaced later in the game due to another injury.
"In all my years, I have the most respect for this team and the most fun," head coach Angelo Iozzo said. I have really enjoyed the last three to four months. I have tears in my eyes today but I know they will be replaced with smiles when I look back."
Iozzo said he felt confidence in Pasillas because she was the keeper last year. Pasillas came up big with a save on a penalty kick in the 48th minute.
"This is honestly hard to put into words," Freeman added. "They worked so hard and I am proud of them."
Freeman played at Salpointe before moving on to play for the University of Arizona. The Lancers have five state championships now with the last previous coming in 1999.
Coincidently, Thunderbird (16-2-2) won the last of two titles in 1999.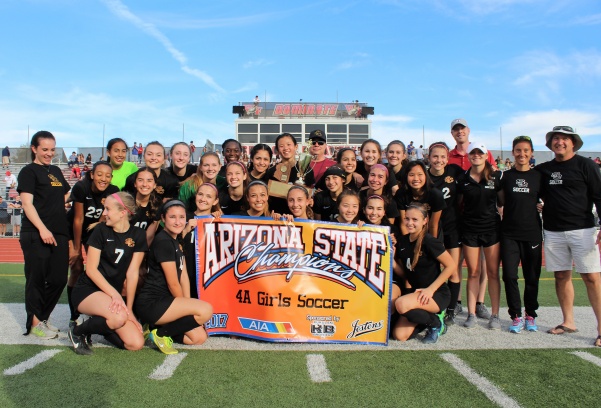 ---