4A VOLLEYBALL CHAMPIONSHIP: Salpointe to play Sunrise Mountain
November 7, 2017 by Andy Morales, AZPreps365
---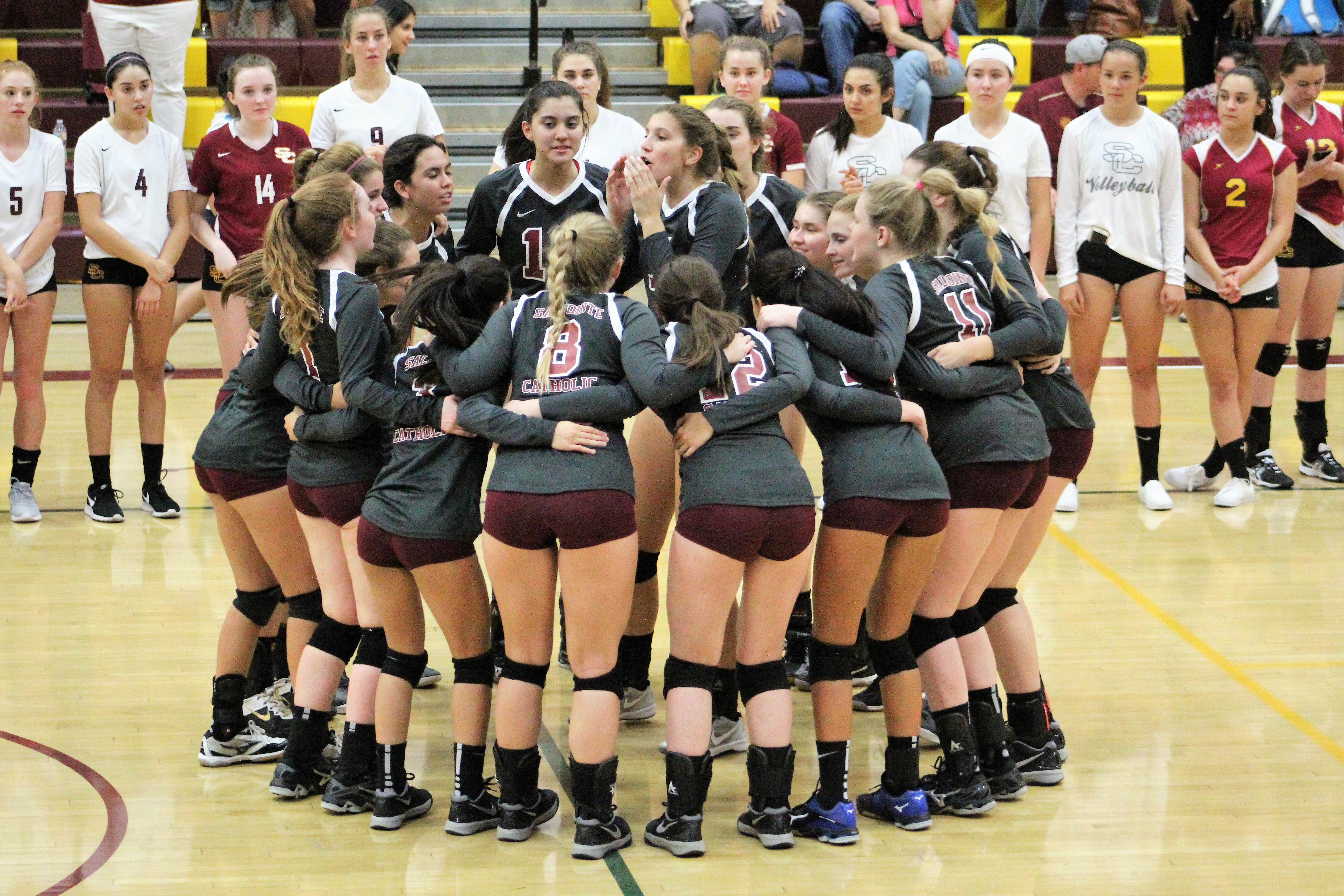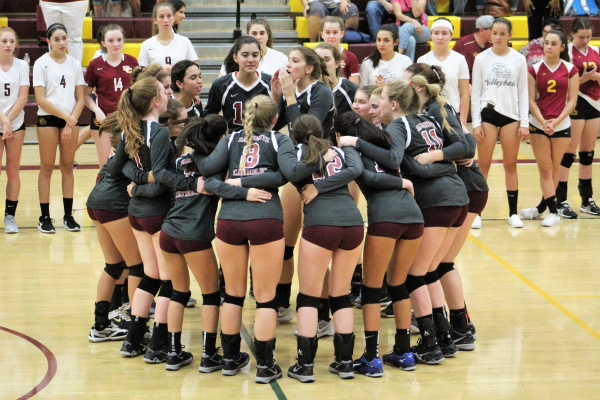 Salpointe returns to the 4A state championship. (Andy Morales/AZPreps365.com)
The semifinal round of the 4A state volleyball championship favored the lower seeds as No. 4 Sunrise Mountain swept No. 1 Cactus Shadows and No. 3 Salpointe beat No. 2 Cactus 3-1 on Tuesday night. Both matches took place at Mountain Point High School and that will also be the sight of the state championship, to be played Thursday night.
The championship match between Salpointe and Sunrise Mountain will be streamed live on the NFHS Network at 6:30 p.m.
Salpointe (33-6) beat Greenway 3-1 last year to win the first "Big School" state championship from Southern Arizona in 23 years. The win also gave head coach Heather Moore-Martin her first championship on the girl's side to go along with the two she won coaching the boys at Catalina (2010 and 2011).
Sunrise Mountain (28-8) lost to Greenway in the quarterfinal round last year and that was the best finish for the Mustangs since 2009 when the program made it to the semifinal round. This year will be the first time the program has advanced to the championship match.
Mustang freshman outside McKenzie Wise leads the team in kills at over 170 and junior hitter Jocelyn Teichman is not too far behind. The two scorers are fed by a duo of assist leaders in sophomore Shauna Rath and Jr. Payton Harmann. Rath and Harmann have combined for almost 600 assists this year and Jr. libero Megan Flory has over 300 digs.
Cactus is the one common opponent between Salpointe and Sunrise Mountain. The Mustangs split with Cactus in the four matches they played against each other, but Cactus won the last two over Sunrise Mountain by a scoring margin of 3-1 both times.
The Lancers are led by Sr. Alanna Duarte (305 kills), Jr. Madison Sundholm (272) and Fr. Andrea Owens (255). Sr. setter Peyton Lewis is nearing the 1,000-assist threshold for the third time in her career. Fr. setter Brandy Kishbaugh has almost 250 assists also.
Lewis, Duarte and Sundholm have combined for over 900 digs.
The Lancers struggled early in the last three sets against Cactus but fought back each time to either tie the set or take the lead in the final moments. Cactus led by six points twice in the decisive fourth set but the Lancers were unstoppable once the offense was in place, as the stats would indicate.
The Mustangs have to strike early, maintain the attack and keep the Lancers out of position if they are to have a chance. The Lancers have to avoid service errors and stay poised, especially if the Mustangs hit their spots just over the block.
---