4A CHAMPIONSHIP: Shadow Mountain comes back to defeat Salpointe 83-79
February 24, 2018 by Andy Morales, AZPreps365
---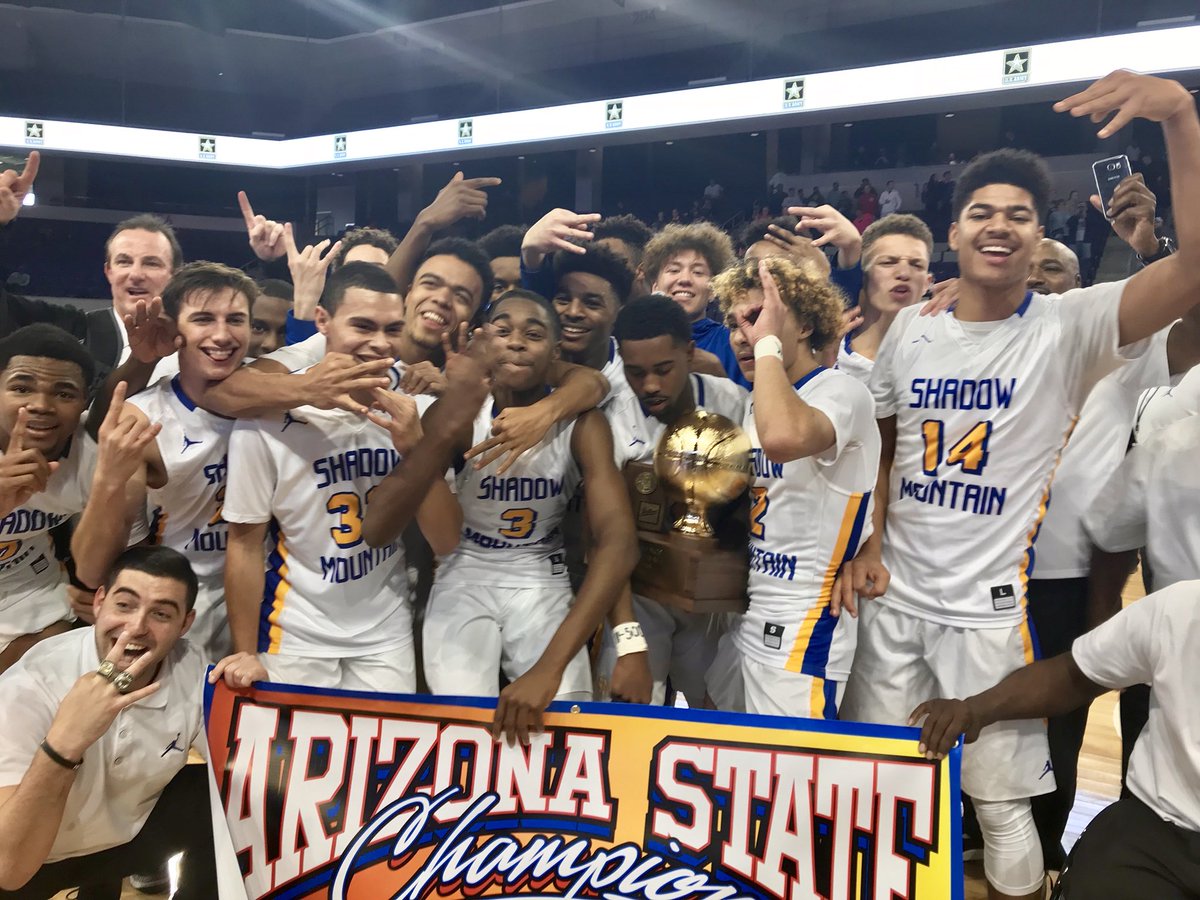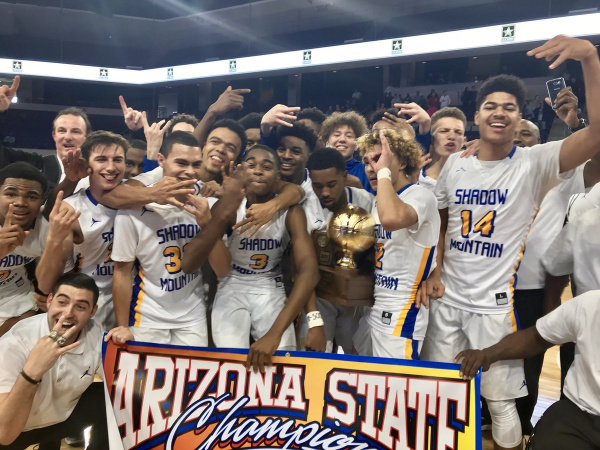 (Andy Morales/AZPreps365.com)
What a difference a year makes. Shadow Mountain beat Salpointe 81-48 last year to capture the fifth title in school history. That win was part of the dominance the Matadors have displayed since 2015 - a 130-17 record with multiple state championships and only seven losses in the last three years alone, and 70-0 against teams from Arizona in that time frame. Make that 71-0.
No. 1 Shadow Mountain stormed back from a 58-36 deficit to stun No. 11 Salpointe 83-79 Saturday at the Grand Canyon University Arena to win the 4A state championship once more.
JAELEN'S HOUSE
Junior standout Jaelen House scored 15 of his game-high 30 points down the stretch to secure the win for Shadow Mountain (25-1). House, the son of former Arizona State and NBA standout Eddie House, pressed the issue to help secure his third state championship in a row.
"I didn't want to lose this game," House said. "We came together as a team and this one felt a lot better because of how close it was."
Immanuel Allen added 15 for the Matadors, Jovan Blacksher scored 12 and Jalen Williams put in 11. Shemar Morrow had eight points and seven rebounds.
LUC THE LEADER
Salpointe (16-16) junior Luc Rosenblatt scored a career high 24 points, with 6-of-8 from beyond the arc, to give the Lancers a shot and fellow junior Orion Ochoa also came up big with 17, going 7-7 at the free throw line.
"Luc has been our quiet leader from day one," said Salpointe head coach Jim Reynolds. "He has the pulse of our team and we are going to need everyone to contribute if we are going to continue to grow. It wasn't just two guys tonight."
Junior standout Majok Deng scored 12 points and pulled down nine rebounds and sophomore Evan Nelson scored eight points with seven rebounds. Julien Whetton had nine points.
The Matador defense keyed in on Deng and Nelson, forcing others to step up. There are only three seniors on the Lancer squad which should lead to a more balanced and productive bench, able to withstand a major run next year.
"I'm really proud of the guys and their resiliency," Reynolds added. "There was tremendous growth and our run fell a little short."
THE GAME
Salpointe led 18-17 after the first quarter and 45-31 at the half. It had the looks of a monumental upset, especially after the Lancers took a 68-51 lead with one quarter to go, but the Matadors went on a massive 32-11 run in the final period for the win.
Mike Bibby loses four seniors to graduation, including Allen, but the bulk of his players will return…..
---