BASEBALL: Pusch Ridge beat Snowflake 3-1 in 3A Play-In game
April 27, 2018 by Andy Morales, AZPreps365
---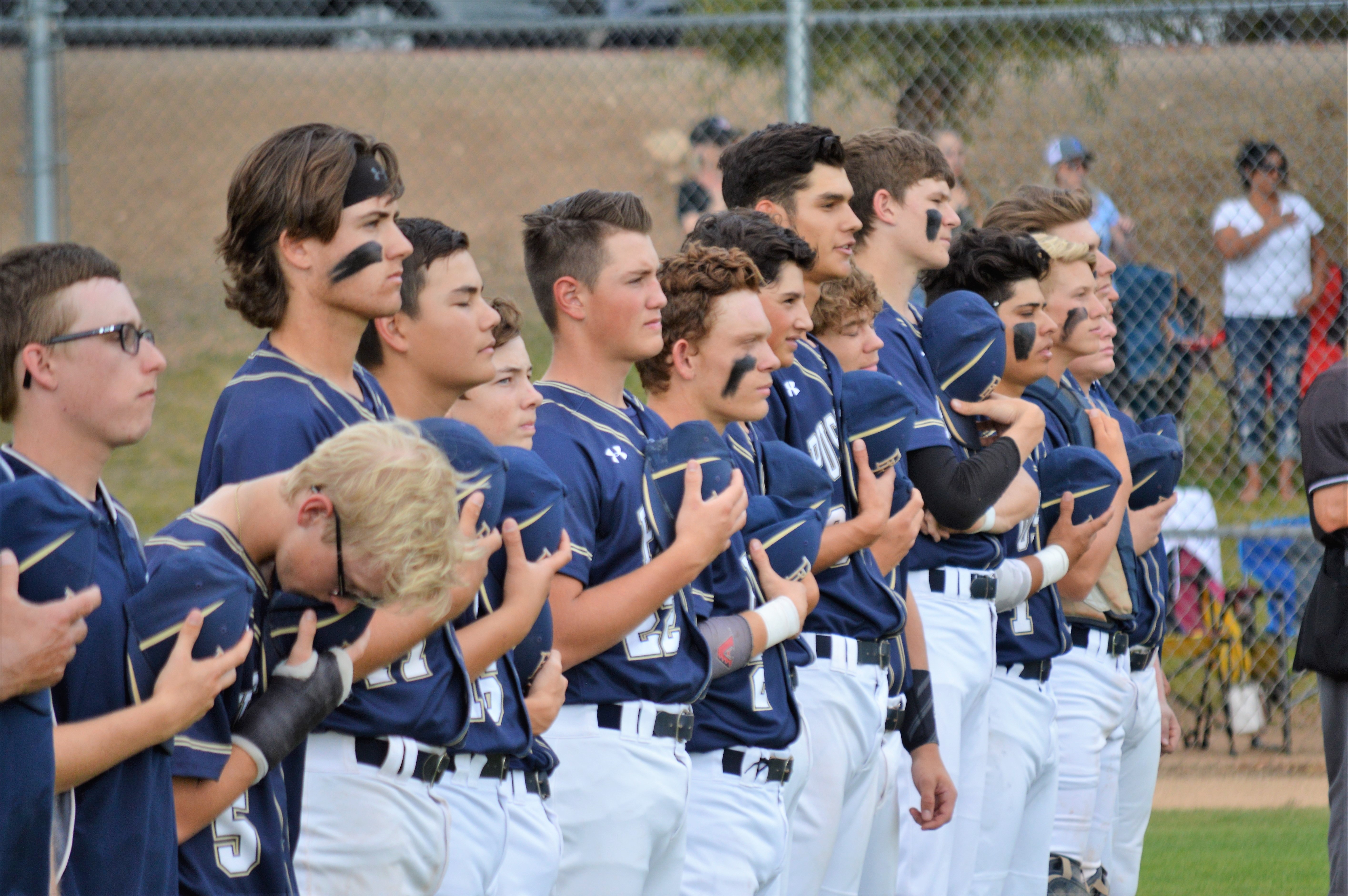 Pusch Ridge advances to the 3A State Playoffs (Andy Morales/AZPreps365.com)
Pusch Ridge beat Snowflake 3-1 Friday to claim a spot in the 3A state playoffs. Ranked No. 14 in the 3A Play-In Tournament, Pusch Ridge (19-9) scored two runs in the bottom of the first and held on the rest of the way to turn back No. 19 Snowflake (8-19).
No. 12 Empire beat No. 21 American Leadership 4-3 to claim the other play-in game involving teams from Southern Arizona. Pusch Ridge and Empire will join Sabino, Sahuarita and Catalina in the 16-team playoff bracket, set to start on Friday, May 4.
Robert Summerville took the mound for the Lions and he limited the Lobos to three hits. Summerville gave up a run in the top of the third on a hit-by-pitch issued to Fernando Quintana, a single by Ricky Munger, a walk to Traegon Standerfer and then a balk to score Quintana but he recovered quickly and picked up back-to-back strikeouts to limit the damage.
Meanwhile, Ryan Garcia led the game off with a double and then Ezra Panneck reached on a bunt single. Panneck stole second base and Garcia scored on the throw to second. Zach Vincent was walked to put two more runners on and Panneck scored on an infield error to make it 2-0.
Evan Weidenkeller had an RBI triple in the bottom of the third to score Summerville. Standerfer started the game for the Lobos and Quintana came in with two on in the bottom of the second. Summerville picked up the win and Garcia the save with an appearance in the top of the seventh.
Garcia went 2-for-4 with a double and a triple, Summerville went 2-2 as did Weidenkeller.
The Lions moved up to No. 13 and will face No. 4 Florence in the first round of the 3A playoffs.
The AIA State baseball Championships are sponsored by Bank of the West.
---