4A BASEBALL: Catalina Foothills advances & Nogales beats CDO
May 2, 2018 by Andy Morales, AZPreps365
---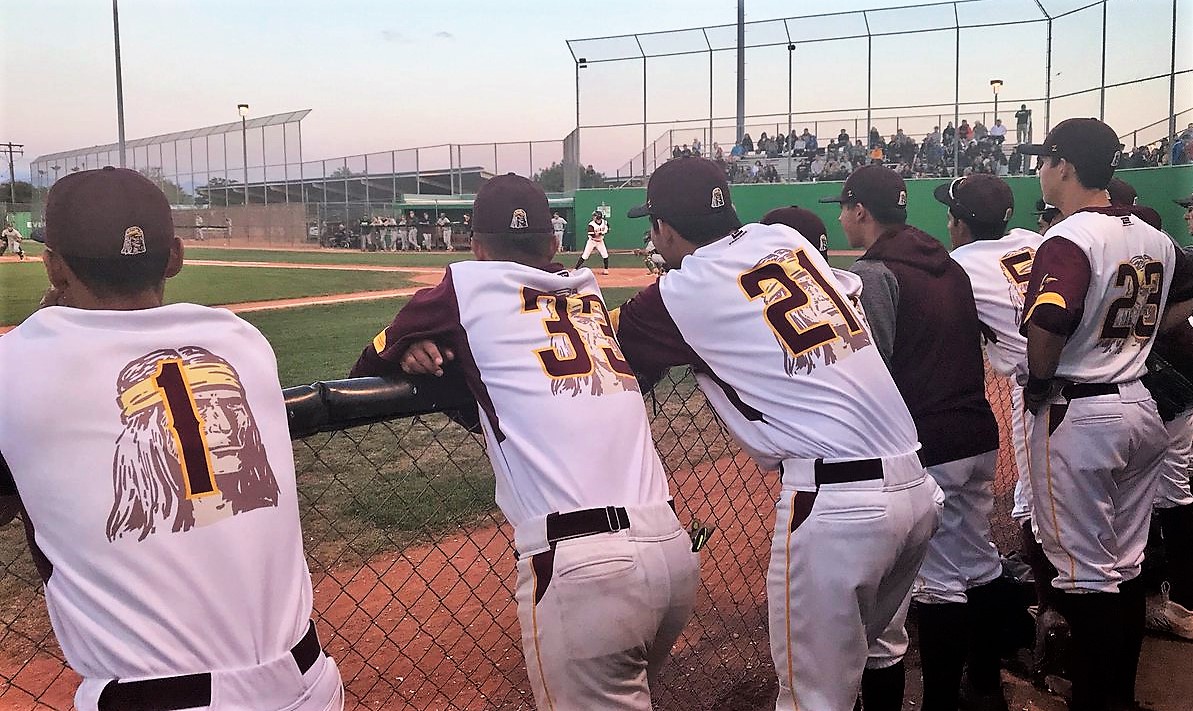 Nogales survived a 4A elimination game against CDO. (Andy Morales/AZPreps365.com)
No. 2 Catalina Foothills beat No. 3 Seton Catholic 3-1 Wednesday night to advance to the 4A semifinal round, scheduled for Wednesday, May 9. The Falcons will play the winner of Seton Catholic and No. 11 St. Mary's.
The Falcons took a 1-0 lead in the bottom of the third after Chris Kowalcek doubled with two outs and Dante DeNiro singled him home. The Sentinels tied things up 1-1 in the top of the fourth on a sac fly from Michael Venable, scoring Matthew Masciangelo. The Falcons put the game away in the bottom of the sixth on two runs thanks to an RBI from Logan Sanders to score Cole Altherr and an RBI from Noah Cullen to score Matthew Cullen.
Altherr threw five innings and DeNiro threw the final two for the win. Altherr collected seven strikeouts and DeNiro added five more.
No. 8 Salpointe lost to No. 5 Sunrise Mountain 6-3 in the other 4A winner's bracket game featuring a team from Southern Arizona. The Lancers scored two in the top of the first, but Sunrise Mountain added two in the bottom half of the inning and two more in the second to take a 4-2 lead. Salpointe picked up a run in the fourth, but the Mustangs tacked on two runs in the fifth and held on for the win.
Jarrett Kellerhals went 3-for-3 with an RBI to lead the Mustangs and Jacob Stockton went 2-4 with a double and Noah Thompson had an RBI triple. Troy Balko picked up 11 strikeouts for the win.
Ian Ponce went 2-3 with a double to lead the Lancers and Efrain Cervantes also had a double. Daniel Durazo had two RBI for the Lancers and Ryan Grabosch had the other RBI. Mikey Villa and Dawson McHughes saw pitching action for the Lancers.
Salpointe moves down to a 4A elimination game against No. 1 Nogales, to be played Saturday night at Amphitheater High School.
Nogales beat No. 4 Canyon del Oro 9-2 in an elimination game Wednesday night to set up the game with Salpointe. Nogales beat Salpointe twice in the regular season but the Lancers beat the Apaches 4-2 in the second round of the playoffs.
Nogales led 2-0 after three but Canyon del Oro scored two in the top of the fourth to tie the game up 2-2. The Apaches scored the winning run in the bottom of the fifth and then six more in the sixth to put the game away.
Kiko Romero went 2-3 with a double and Brian Romero had a triple to lead the Dorados at the plate while Ben Cordova and Kiko Romero saw pitching action. Alec Acevedo went the distance for the Apaches for the win and Mario Duarte went 2-2 with two doubles and an RBI to lead Nogales at the plate. Ricky Maytorena added a triple and Marcel Bachelier had three RBI.
---