4A SOFTBALL: Salpointe advances to championship with win over CDO
May 10, 2018 by Andy Morales, AZPreps365
---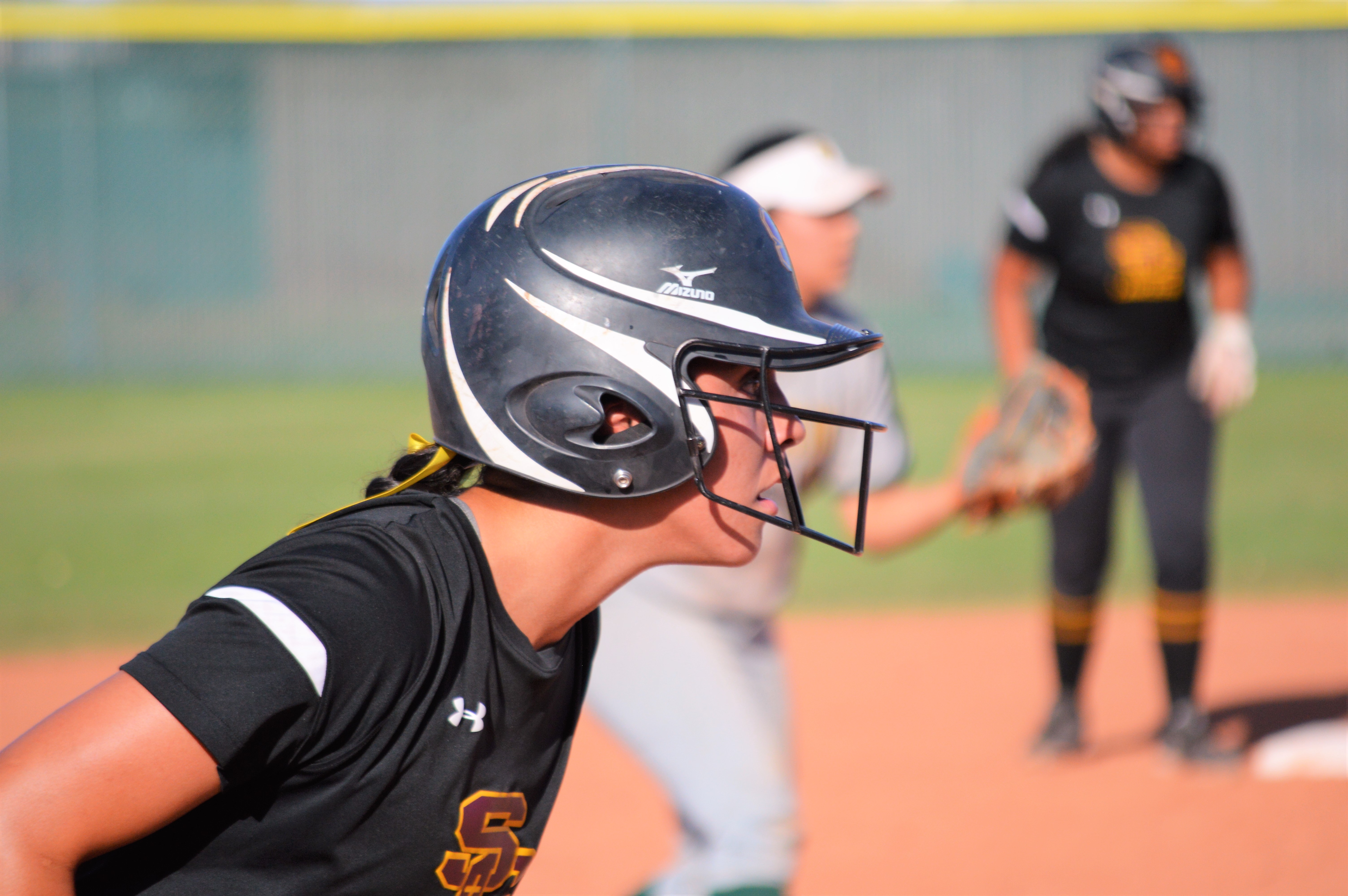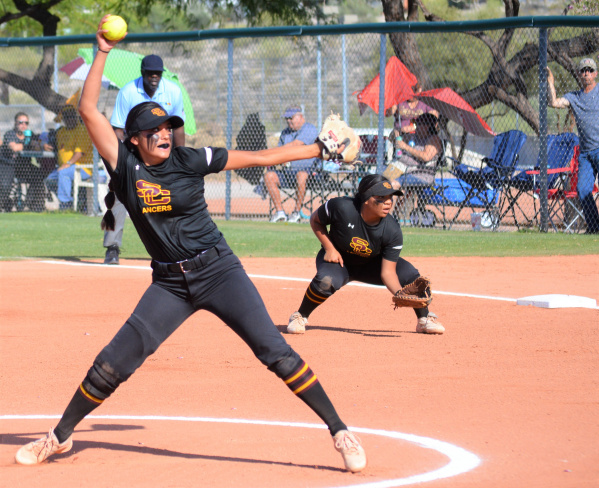 Salpointe freshman Alyssa Aguilar (Andy Morales/AZPreps365.com)
No. 5 Salpointe beat No. 1 Canyon del Oro 2-0 in the 4A semifinal round to send the Lancers to the state championship game scheduled for Tuesday, May 15 at ASU, where the Lancers will take on No. 3 Cactus at 6:30 p.m.
Pima West hosted Salpointe (32-4-1) and Canyon del Oro (27-10) for the second time in a week, with the Lancers coming out on top 5-4 last Thursday to send the Dorados to the elimination bracket. The Dorados beat No. 9 Coconino 6-1 on Tuesday to set up the semifinal rematch with Salpointe.
According to the rules for double-elimination, the Dorados needed to beat the Lancers twice to advance to the state title game but the "If Game" was removed from the equation with the victory by Salpointe.
The two teams split their regular season games to give each a share of the 4A Kino Region but the Kino Region will get more difficult next year with the addition of softball power Sahuaro.
The Lancers took a 1-0 lead in the bottom of the fourth inning on a fielder's choice from Diana Montano, scoring Yannira Acuña from third base. Acuña set up the score with a leadoff walk and Malaea Rocha followed with an infield hit to put two on. Anjolee Aguilar-Beaucage sacrificed both runners over and Montano put the ball in play.
Amya Legarra limited the damage to one run, but the Lancers added an unearned insurance run in the bottom of the sixth after Rocha reached on an error and Giselle Muñoz doubled her in later in the inning.
Only a sophomore, Legarra (12-6) held the Lancers to two runs, but freshman pitcher Alyssa Aguilar (12-3) came up big for the complete-game victory, although she was tested early.
Ellessa Bonstrom started the game off with a fly ball to the fence that was misplayed and Bonstrom advanced to third base on the play. Hope Banales followed that up with an infield single to put two on with no outs, but Aguilar held firm and would scatter two hits and a walk the rest of the way.
"I'm excited because I get to send my seniors back to the championship game, and they deserve it," Aguilar said. "The older girls on the team have helped me be a leader and they taught me to play games like this like it was any other game."
Salpointe lost to Cienega in the Division II state championship in 2015 and five seniors from the current roster were part of that team, including Acuña, Muñoz, Emily Marquez, Erika Marquez and Aleena Alexander.
The Dorados claimed the 2017 4A championship to surpass Sahuaro for the most championships from Southern Arizona with nine total.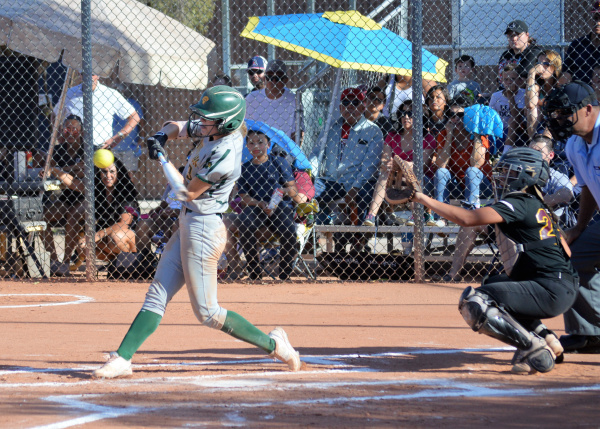 Elllessa Bonstrom (Andy Morales/AZPreps365.com)
---