5A softball: Cienega repeats with 8-2 win over Ironwood Ridge
May 14, 2018 by Les Willsey, AZPreps365
---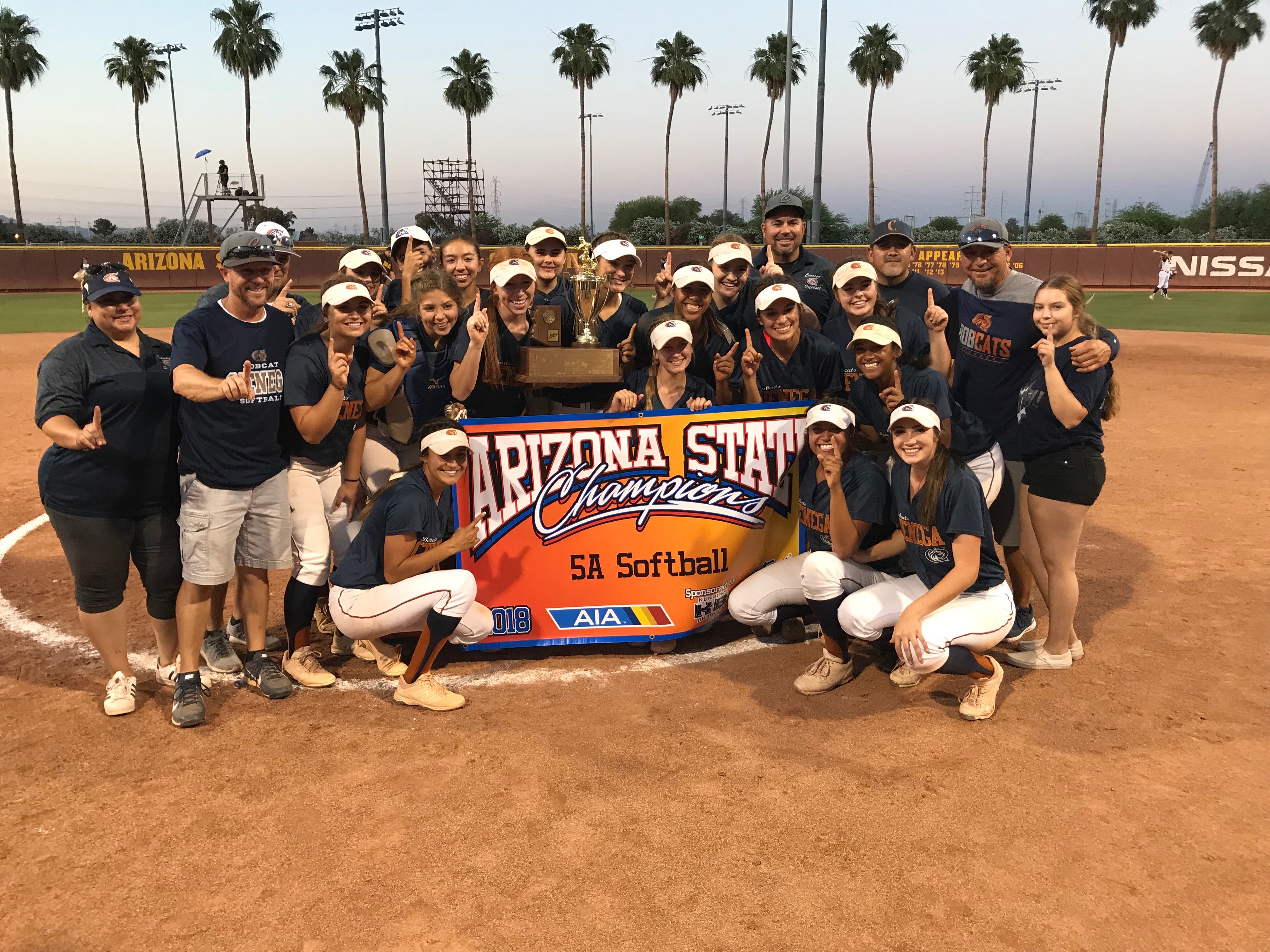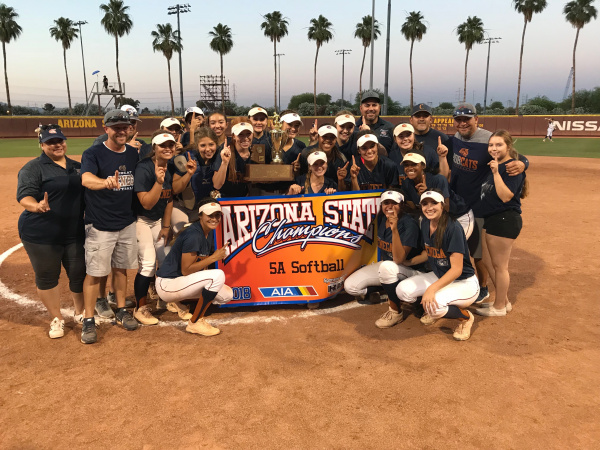 Cienega rejoices in its back-to-back softball title via an 8-2 win over Ironwood Ridge (AzPreps365 photo)
Cienega coach Eric Tatham wants to win a title every year. That realistically doesn't happen, but when a chance for multiple titles in succession are on the table...
"Winning back to back was a motivation," Tatham said. "We had that opportunity, and the girls made it happen."
#3 Cienega scratched a run across in the first and a four-run rally in the third pushed the Bobcats forward to an 8-2 victory over #8 Ironwood Ridge in the 5A softball title game at ASU's Farrington Stadium.
Sophomore left-hander Mariah Lopez scattered six hits and despite not having a 1-2-3 inning made pitches when it counted in every inning to protect the offense her Bobcats' teammates provided. The title was the third in four years for Cienega (28-6). Ironwood Ridge (26-10) with two titles to its credit finished runner-up for the fourth time -- all in the last 10 years.
Cienega leadoff hitter Blaise Biringer, who is headed to college at Ole Miss, started rallies in the first and third innings with extra-base hits. She doubled and scored in the first and a triple in the fifth started a four-run rally. Peyton McLaughlin drove in runs in each of the first and third innings with a sacrifice fly and a squeeze bunt. Abby Doughty, Breezy Hayward and Jovanna Herrera also knocked in runs in the third-inning outburst.
Lopez was able to leave 11 base runners on over her seven innings of work. The only runs she gave up were via a two-run homer in the sixth by Ironwood Ridge's Diana Nisbett. Emma Almaoba had two hits to lead Ironwood Ridge.
---