Elisama Gurrola & Gamar Garem win Los Mezquites Cross Country Invitational championships
September 22, 2018 by Andy Morales, AZPreps365
---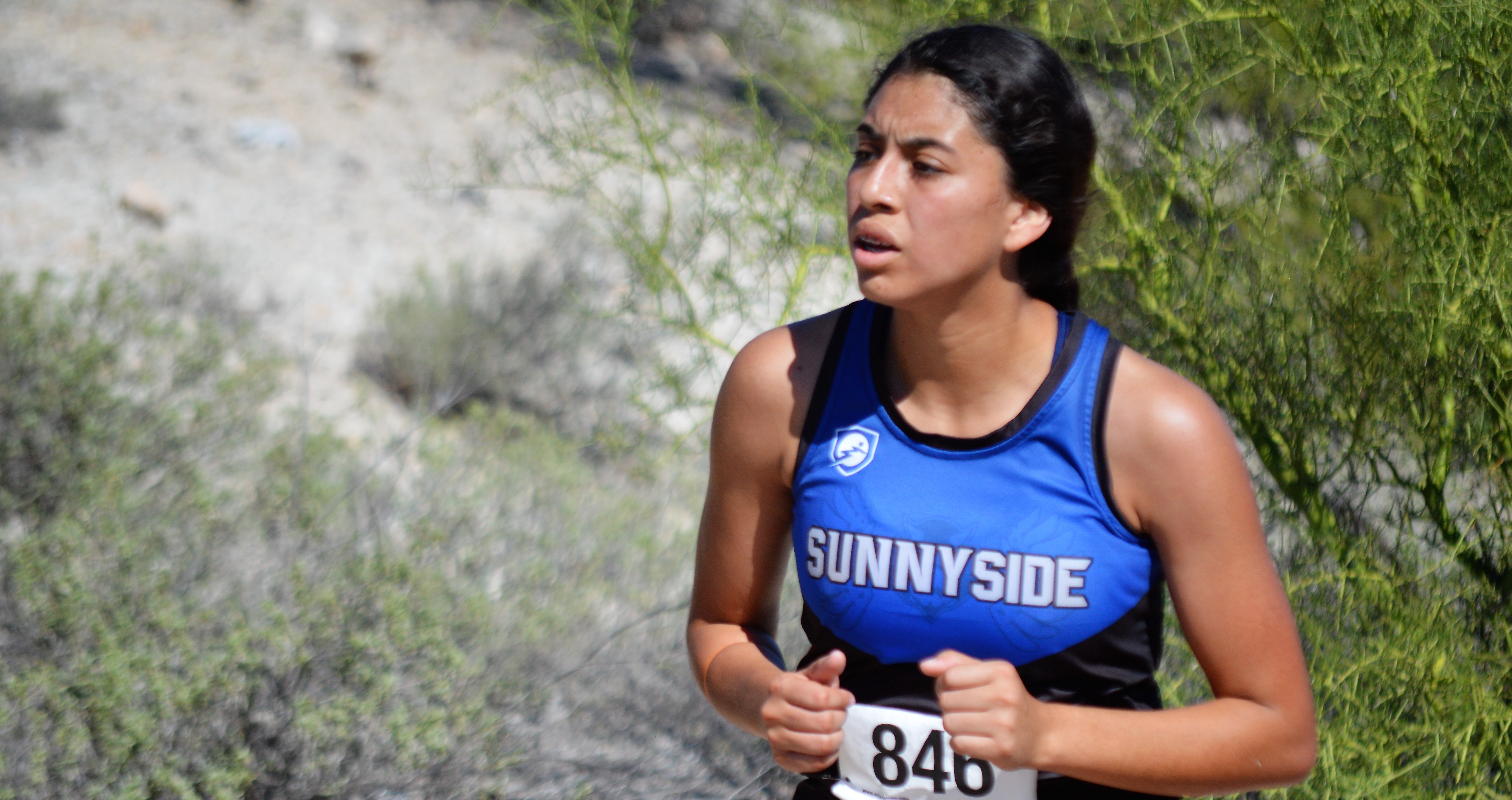 Sunnyside hosted the 26th Annual Los Mezquites Cross County Invitational Saturday morning and Blue Devil standout Elisama Gurrola-Burgueno came through with a win on the course and a win on the awards stand. Prior to receiving her first-place plaque, the senior took control of the microphone and serenaded the crowd with a little rap music.
"It's our home course but it's still a little tough," Gurrola-Burgueno said. "I always feel no matter what I have to push myself, especially when I have a big lead."
Gurrola-Burgueno came in with a time of 23:00 to outdistance the field by over 30 seconds with Baboquivari junior standout Autumn Nelson taking second with a time of 23:32. St. Augustine sophomore Brenda Torres took third with a time of 24:09.5.
As a team, Nogales and Baboquivari tied with 51 points and Sahuarita recorded 55 for third place on the girl's side.
For the boys, Amphitheater senior standout Gamar Garem recorded a time of 18:08.2 to take first by an equally impressive margin with Flowing Wells senior Brandon Gonzalez coming in second with a time of 18:38.6. Sunnyside senior Javier Mendoza took third with a time of 18:55.
"It felt really easy today," Garem said. "It was very a very good run and smooth."
Garem was the 2017 Division III 800-meter run champion for the Panthers.
The Flowing Wells boys scored 58 points to take the first-place trophy, Sunnyside took second with 84 points and Cholla came in third with 86.
Legendary Sunnyside and Pima Community College cross country coach Jim Mielke was on hand for the invitational and his presence helped bridge the gap between the Blue Devils of old and the current runners training under guidance of current Sunnyside coach Marco Rodriguez.
Amphitheater senior Gamar Garem. (Andy Morales/AZPreps365.com)
---