Flagstaff wins Lion's Den Volleyball Invitational
October 13, 2018 by Andy Morales, AZPreps365
---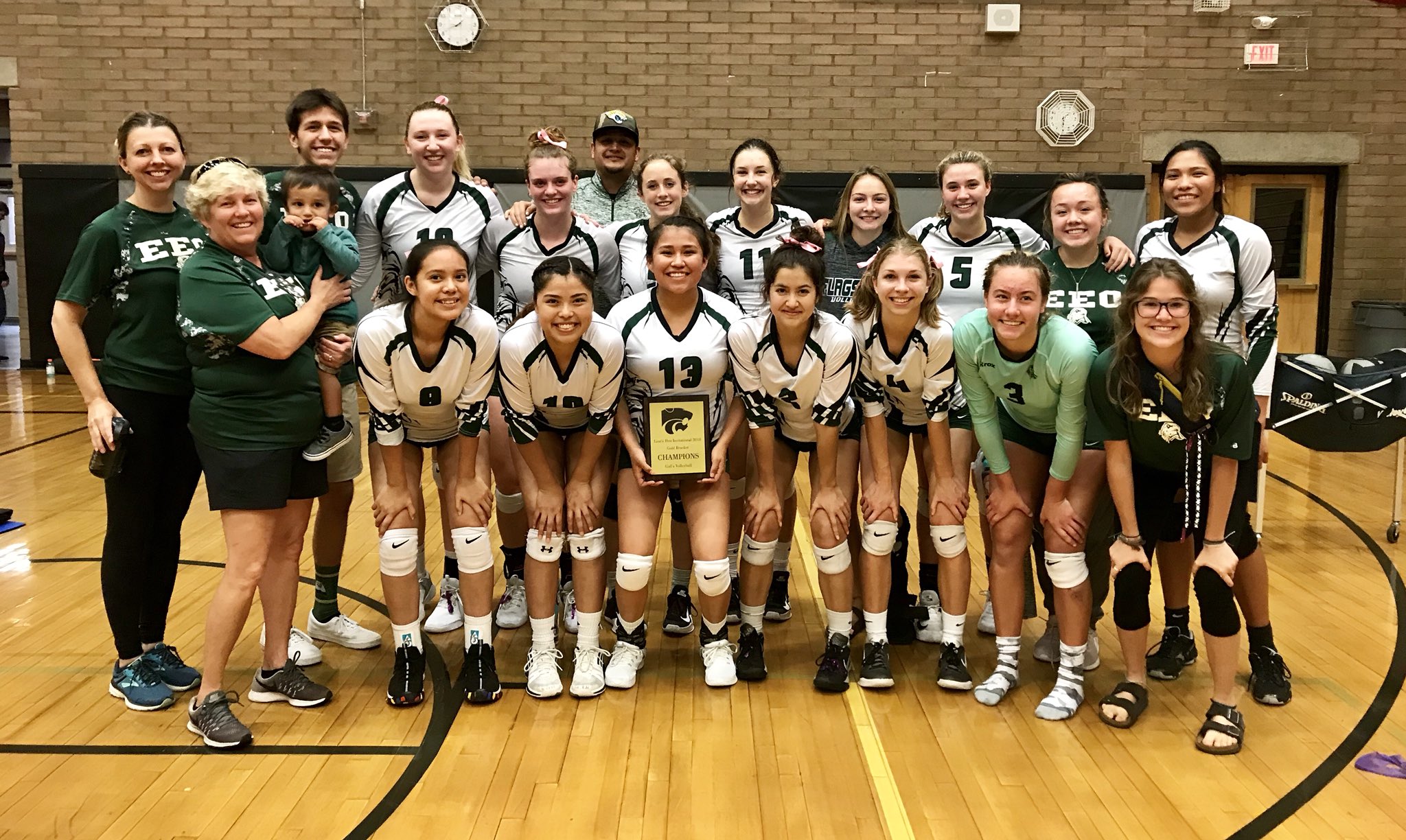 Flagstaff went 5-0 to capture the championship of the Lion's Den Invitational held Friday and Saturday at Mountain View Marana. Ranked No. 4 in the current 4A rankings, the Eagles beat No. 2 Salpointe 23-25, 25-17 and 16-14 in the title match.
The two teams battled back and forth in the first set to a 21-21 tie but a service error, a block from Abby Russell and ace from Andrea Owens put the Eagles in hole they couldn't climb out of and a kill from Madison Sundholm put the set away, 25-23.
Flagstaff led 16-15 in the second set and finished it out on a 9-2 run to take it 25-17. Flagstaff freshman Gracelyn Nez led the way down the final run with three kills, an ace and an assist.
The Lancers took what seemed to be a commanding 12-9 lead in the deciding set but a service error and two straight blocks from Tara Brain shifted momentum and the Eagles closed the set out 16-14.
Brooklyn Quick collected 18 assists for Flagstaff with Nez putting down 11 kills and Brain finished with 7 kills and six blocks in the middle. Katherine Schepelmann had 14 assists for Salpointe and Brandy Kishbaugh added 12 more. Alex Parkhurst had 9 kills, Owens had 8 and Sundholm had 6.
The Eagles are two wins away from claiming the 4A Grand Canyon Region title and Salpointe can claim the 4A Kino Region with a win on Tuesday but both programs are playing to stay in the top eight to avoid the play-in tournament scheduled for Oct. 25 and the top four for a shot at hosting two rounds in the state tournament. The first round of the 4A state tournament is scheduled for Oct. 30.
Cienega beat Marana 25-21 and 25-17 to claim third place in the Gold Bracket. Cienega is ranked No. 8 in the 5A Conference and Marana is No. 15.
Canyon del Oro beat Rincon/UHS 2-1 to win the Silver Bracket, Mountain View beat Kofa 2-0 to take the Bronze Bracket and Pueblo beat Amphitheater 2-0 to claim the Black Bracket championship.
---