Badminton: Four schools claim top honors at state
October 20, 2018 by Les Willsey, AZPreps365
---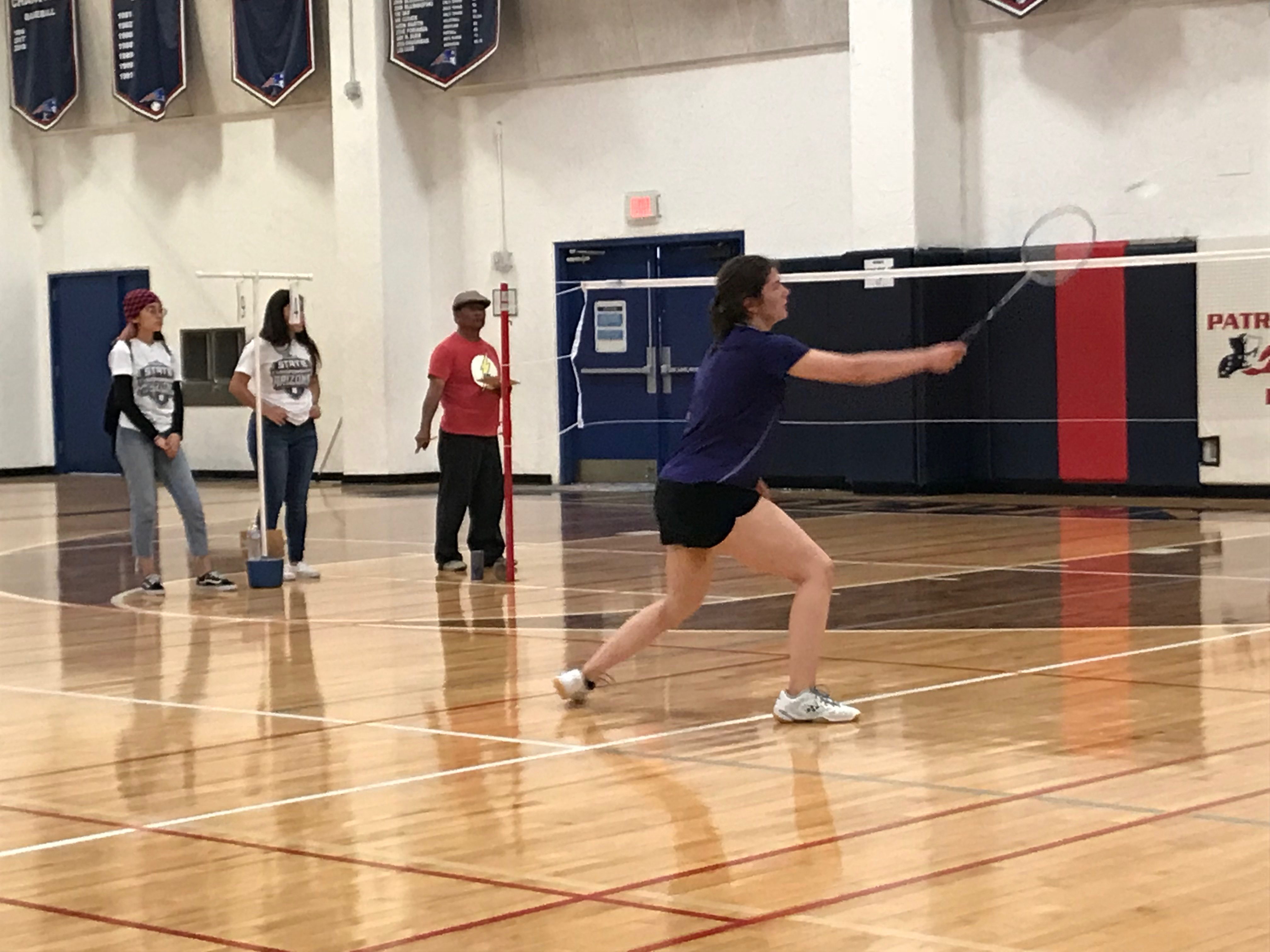 A whole host of new badminton champions were crowned Saturday at the state singles and doubles tournament at Independence High School.
In Division I singles No. 2 seed Corona del Sol's Brennan Agnew stepped up from a third-place finish last year to outlast last year's runner-up and top-seed Julia Mumme of Perry, 9-11, 11-9, 11-7 in a hard-fought match.
Agnew fell behind in the first set 8-0 and eventually tied Mumme at 9 before losing. Agnew kept the second set close from the start and scored the final five points to force a third set. She rallied from down 4-1 in the third and broke a 7-7 tie with a 4-0 run to earn top honors.
"I did gain more confidence as the match wore on," Agnew said "I was nervous at the start, but was able to settle down and play better."
Mumme took second for the second year in a row. She lost to her Perry teammate Jillian Lagasca in the 2017 final. Agnew and Mumme split four meetings this season. Mumme defeated Agnew in last year's semis.
Perry took solace in the D-1 doubles final with the youngest players in any of the finals for the day prevailing in two sets over Hamilton. No. 5 seed Perry sophomore Ashley Rodarte and freshman Nikita Jayaraj bested Thalia Liu and Abby Liu, 15-5, 15-6. Rodarte-Jayaraj upended top-seeds Katie Carroll and Eileen Li of Corona in two sets in the semis.
"We had jitters for sure," the freshman-sophomore duo said after their triumph. "We got pep talks from our teammates that helped. It was awesome."
Perry coach Lerina Johnson said her youngest placers were spot on with the game plan.
"They won and they looked good winning," Johnson said. "They kept pushing returns to the back, and were good at one shot setting up another."
The D-II singles final saw Washington's No. 1 seed Jordan Ludwig take the next step from runner-up in 2017 to champion. Ludwig topped No. 3 seed Ironwood's Lily Ren, 11-4, 11-5. Ren reached the final taking a three-set match from Mesquite's Payton Foti. Ren lost the first set and trailed 9-4 in the second in rallying to advance."
Ludwig was runner-up last year to two-time champ Natalie Weber of Mesquite.
"I went out to play my game and stay focused," Ludwig said. The junior has positioned herself for a shot at being a two-time champ next year like Weber before her.
The D-II doubles crown went to No. 3 seeds Kaity Woods and Tori Pepe of Horizon. They defeated Sunnyslope's Sofia Lovesy and Lilly Major, 15-13, 15-10.
Woods and Pepe had to rally for a three-set win in the semis against No. 2 seeds Allysa Dong and Sabrina Farias of Mesquite. Mesquite won the first set, but Woods-Pepe stepped in up in the next two sets to earn a finals berth.
In the third-place matches: D-I singles- Hamilton's Rujuta Sane defeated Liberty's Kambree Hill; D-1 doubles - Carroll-Li defeated Liberty's Brooke Kubala and Danielle Marino; D-II singles - Central's Eiei Naing beat Foti; D-II doubles - Ironwood's Toni DeMarco and Sarah Norton topped Dong and Farias.
---