D-II badminton: Sunnyslope three-peats
October 25, 2018 by Jose Garcia, AZPreps365
---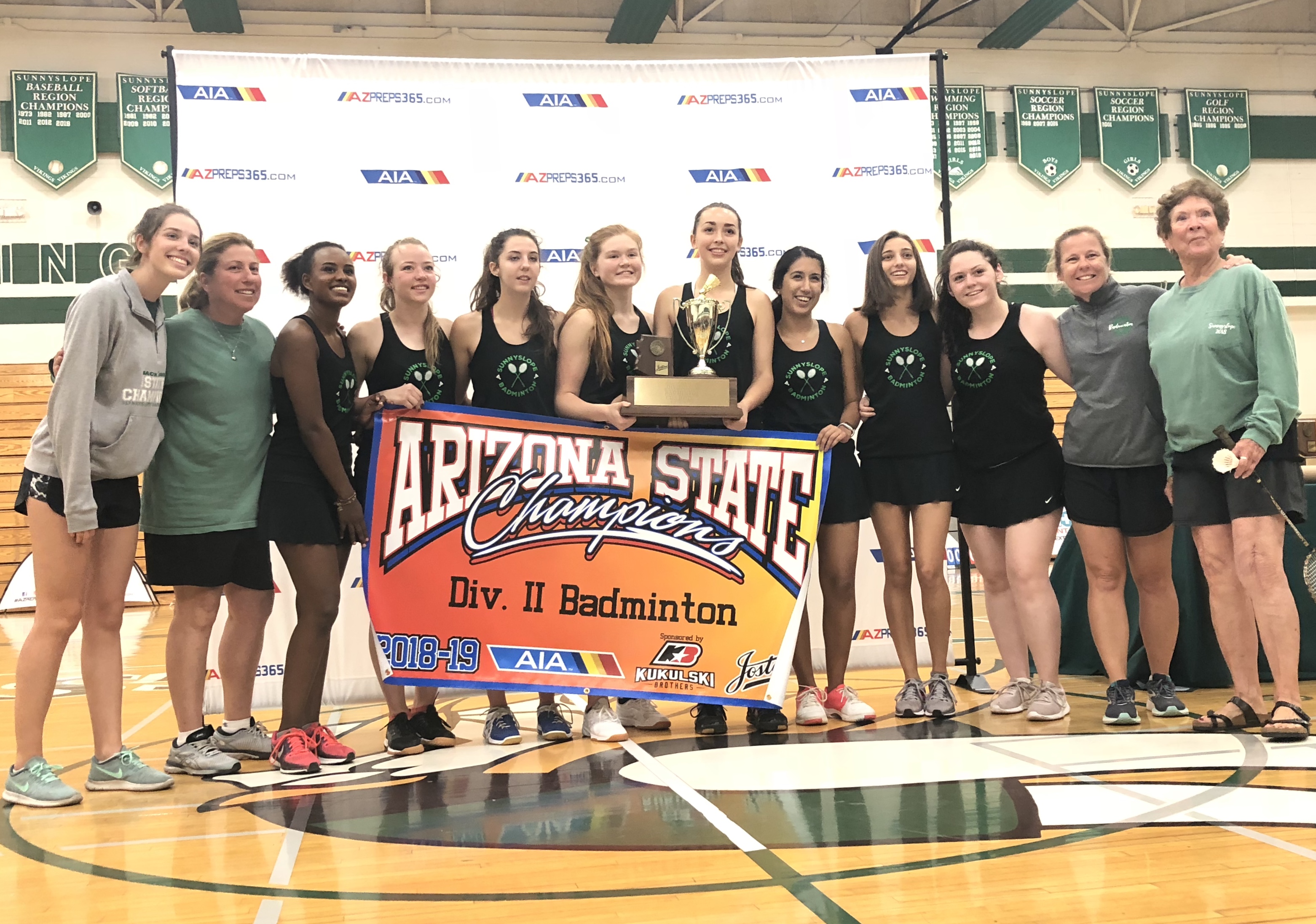 Sunnyslope's Meti Bates' hands were still trembling after it was over.
The team portion of the state badminton championships were held Thursday, but for about 30 minutes Bates and her gamely opponent, Ironwood's Savannah Hendrix, were the only ones battling in the Division II final at Sunnyslope. Win the No. 5 singles match, and Bates would clinch a three-peat for her program.
Lose and doubles play would determine a champ. It took three sets, but Bates gave the rowdy home crowd what it wanted — another title and a home court celebration.
Bates' 13-11, 7-11, 11-7 win capped a 5-1 championship victory and 14-0 season for Sunnyslope.
"It was very overwhelming," said Bates about playing in front of Sunnyslope's fans. "But it gave me like an excitement to keep going and not give up. Because that's what we do at Sunnsylope. We never give up."
Sunnyslope's No. 2, Emma Johnson, also won a three-setter, and teammates No. 3 Sophia Lovesy, No. 4 Lilly Major and No. 6 Carissa Carriveau each won in two sets to set the stage for Bates and Hendrix. Trailing 10-7, Hendrix was one point away from losing the first set but rallied to go up 11-10.
But Bates went on to win the final three points. Hendrix once again pushed Bates, this time in the second set, forcing three game points before Bates closed it out.
It was 6-4 after the court change in the final set and 7-7 before Bates' short service game helped give her program its fourth overall team title.
Sunnyslope's 11 state title team appearances ranks second to Xavier Prep's 12.
"Oh my gosh," said Sunnyslope coach Sarah Schlesinger, who helped Sunnyslope win a badminton title in 1993 as a player. "It was actually very nerve-racking. But it was exciting, and I knew they could do it."
Ironwood's No. 1, Lily Ren, captured the only victory for her team, which was missing its regular No. 4 due to a scheduled club softball trip.
This was the first time Ironwood (14-2) reached a badminton team final.
"They fought all year," said Ironwood coach Brett Stafford about this team. "They have grown so much since the beginning of the year. So I am very proud of them. They did a great job and had a great season."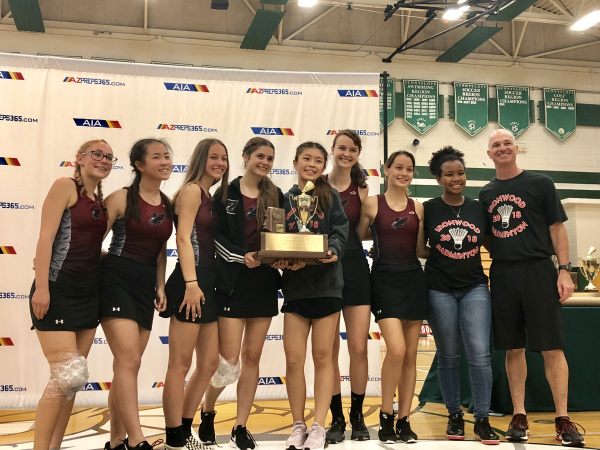 (Ironwood)
D-II championship scores
Ironwood's Lily Ren def. Lilly Kroeger 11-5, 11-6
Sunnyslope's Emma Johnson def. Toni DeMarco 11-3, 2-11, 11-8
Sunnyslope's Sofia Lovesy def. Madison McNelly 11-0, 11-2
Sunnyslope's Mati Bates def. Savannah Hendrix 13-11, 7-11, 11-7
Sunnyslope's Carissa Carriveau def. Satava Turley 11-3, 11-1
---