Ironwood Ridge, Benson, Mountain View and Sabino win region titles
October 26, 2018 by Andy Morales, AZPreps365
---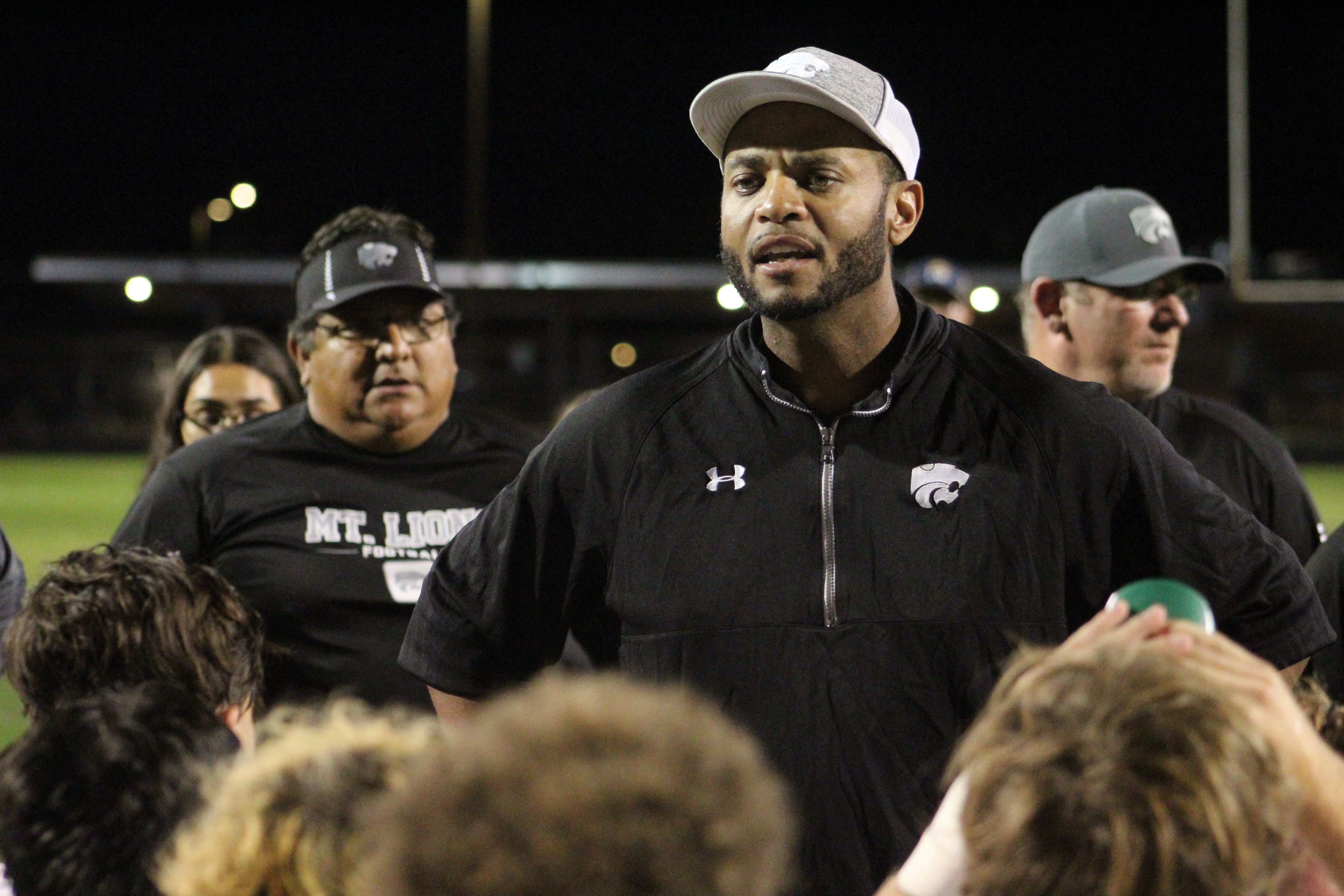 Four region championships were up for grabs Friday night and each final changed the playoff landscape dramatically.
Starting in 2A, No. 14 Benson rebounded from a 42-14 loss to No. 5 St. John's last week to win the 2A San Pedro Region this week thanks to a 21-12 upset at No. 10 Willcox. The victory ended any hopes the Cowboys had of hosting a first-round game next Friday and it secured an automatic playoff berth for the Bobcats.
No. 18 Santa Cruz beat No. 38 Heritage Academy 69-0 but it is doubtful there are enough power points there to move the Dust Devils into an at-large berth. Santa Cruz was the 2A Runner-up last year.
In 3A, No. 7 Sabino beat No. 9 Safford 20-17 to secure an automatic berth from the 3A South Region and a possible home playoff game next Friday.
No. 14 Pusch Ridge beat No. 32 Catalina 41-6 but that win still keeps the Lions on the bubble with No. 17 Sahuarita. The Mustangs beat No. 35 Tanque Verde 47-6 but the win was against a lower-ranked team.
The 4A Conference went as planned from Southern Arizona with No. 1 Salpointe, No. 5 Sahuaro, No. 10 Canyon del Oro and No. 14 Walden Grove coming away with important wins. These should be the only four teams in the 4A playoffs from Southern Arizona.
The 5A Conference provided the most excitement with No. 15 Ironwood Ridge upsetting No. 5 Cienega 20-17 to win the 5A Southern Region and No. 28 Mountain View beat No. 8 Flowing Wells 42-16 to claim the 5A Sonoran Region championship.
In years past, winning a region at the 5A level would have equated to an automatic playoff berth but not this year, only top 16 ranked team will move on regardless of region finish. The Nighthawks secured their playoff spot due to power points but the Mountain View victory will certainly spark some conversation on the playoff system.
It's unclear how far Cienega and Flowing Wells will fall after losing to lower ranked opponents and it might not be possible for Mountain View to climb 12 spots to get a playoff spot. The region title belongs to the Mountain Lions but they could be on the outside looking in.
Junior RB Shane Buttigieg led Mountain View with 242 yards rushing including a back-breaking 95 yard run up the middle to put Mountain View up 28-9 in the final seconds of the third quarter. The run came on the heels of fumble recovery deep in Mountain View territory, giving the Caballeros a shot at cutting into the Mountain View lead, but Mountain View took over on downs at the 5-yard line and Buttigieg broke free.
The Caballeros started out strong with an interception from Michael Ogas that led to a 21-yard field goal from Andres Castro but Varney Larson ran in from 16-yards out to put Mountain View up 7-3. Rashaad Henderson put Flowing Wells back up 9-7 on an 8-yard run and a failed kick and then Isaiah Russell came up with another interception to put the Caballeros back in business.
The Mountain Lion defense held and Hayden Parson responded with a 50-yard strike to Donovan Johnson to give Mountain View a 14-9 lead with :58 seconds left in the first half.
Joseph Pena picked off a pass for Mountain View and that's how the half ended.
Calib McRae punched a run in from 1-yard out to put Mountain View up 21-9 and then Buttigieg recorded his long TD run. The caballeros still had some fight and Zachary Jurado hit Abu Mohamed from 15 yards out to cut the lead down to 28-16 with 9:35 left in the game but then McRae punched in another short TD run and Julio Torres returned a fumble 60 yards for the 42-16 final.
Henderson finished with 80 yards rushing to lead Flowing Wells.
In 6A, No. 22 Tucson ended the season with a 59-0 win over No. 34 Trevor Browne at home. The badgers started the season out 5-0 but ended it on 1-4 run. Still, the season resulted in a 4-1 record, and a second place finish, in the 6A Metro Region
---