1A volleyball: Mogollon wins 1st title, sweeps St. David
November 3, 2018 by Les Willsey, AZPreps365
---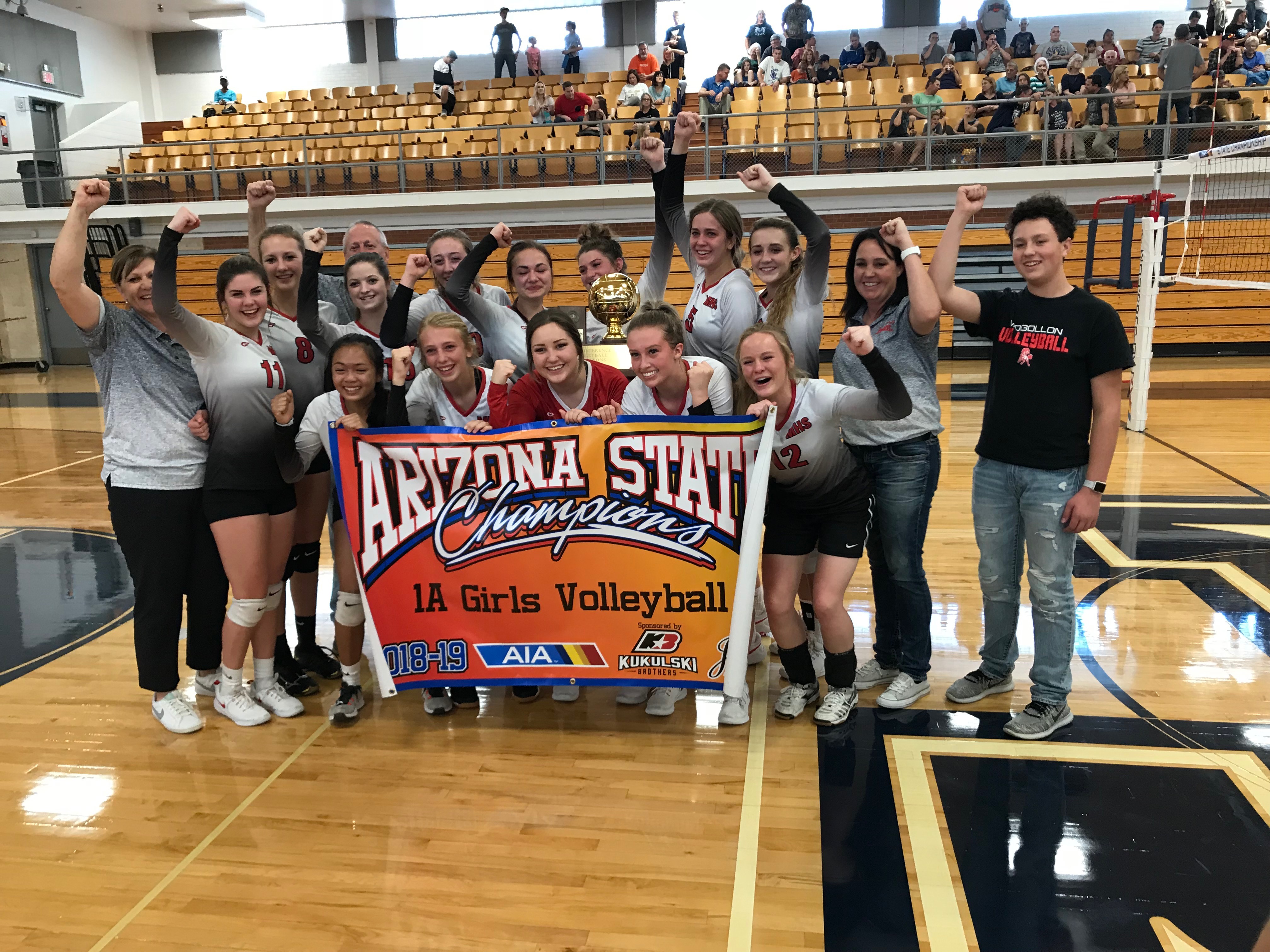 Mogollon played in its first 1A state volleyball title match in 2004. It was the first of what has turned out to be seven runner-up finishes since. At least until Saturday.
#1 Mogollon finally reached the pinnacle of the sport, using a second-set rally to key a sweep of #3 St. David and win the 1A title. Scores were 25-19, 25-22 and 27-25 at Tempe HIgh.
With two of those runner-up finishes taking place the past two seasons, this group of Mogollon players were weary of second place. Their play in the second set was indicative.
"This is amazing," first-year coach Valerie Reynolds said. "We've been working for this all year."
After controlling the first set, Mogollon (18-4) found itself down 18-12 in the second. They rattled off six points in a row to tie and didn't trail again in the set. The play of junior middle hitter Jillie Maner was huge. Maner rang up eight kills and a block in the set, most of it during the decisive rally.
Reynolds was confident her team wasn't out of it in the second set. "They'd done it before and I knew they could come back and win it."
Maner and senior Lauren Hancock led Mogollon with 15 kills apiece. Maner led in blocks with four. Hancock added 15 assists sharing the setting load with senior Mackenzie Willis, who chipped in 12 assists. Junior middle Tyra Parry chimed in with 7 kills.Jaylin Richardson led St. David with 11 kills and Kyra Richardson was next with six kills.
St. David (18-7) has taken home title trophies before - seven and most recently in 2016. The runner-up finish Saturday was the seventh in school history.
---