3A football: Yuma Catholic, Northwest Christian collide for crown
November 22, 2018 by Les Willsey, AZPreps365
---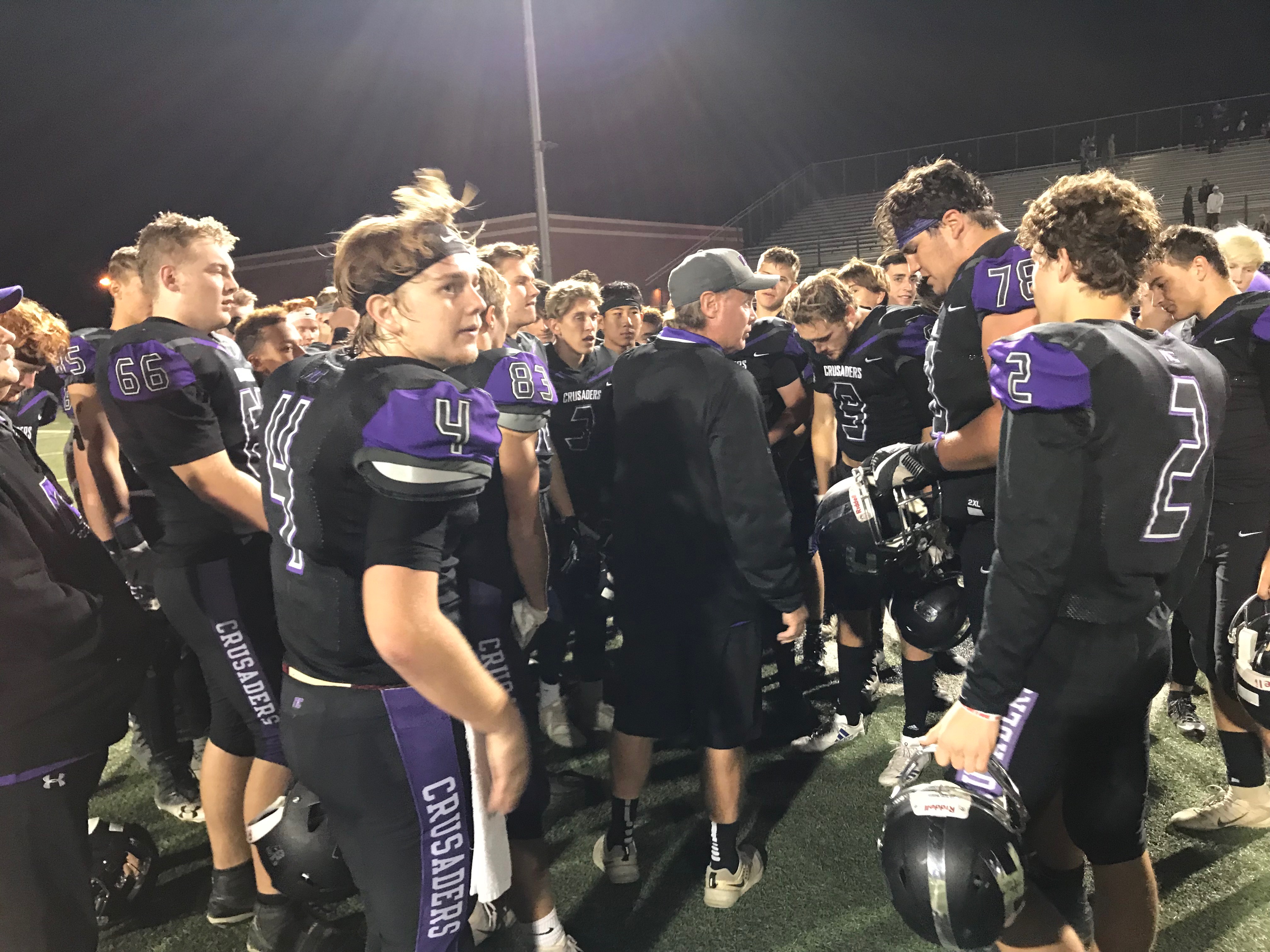 Yuma Catholic and Northwest Christian have grown up. And stayed close no matter if it's competing in 2A earlier this decade or at present in 3A.
For the third time this decade, the schools 192 miles apart, meet for a football championship - this time a 3A crown. Game time is Friday at 7 p.m. at Campo Verde High School and follows the 2A championship between Thatcher and Round Valley. Starting in 2009 this will be the 16th meeting between #1 NWC and #2 YC. It's the definition of a rivalry. NWC leads the series 8-7.
"We wanted to build a rivalry with them a few years back," Northwest Christian coach Dave Inness said. "We've been healthy for the most part, and now we're at the end to win it. Where we want to be."
NWC last played for a championship in 2015, finishing runner-up to Pusch Ridge. Yuma Catholic won a title in its last appearance completing a 14-0 season by beating Tempe Prep in 2014.
The teams have already played this year. Yuma Catholic prevailed, 36-30, in late August (second game of the season). It will be the sixth time they've met in postseason the last nine years.
The teams' choice of offense has remained much the same over the years with NWC relying more on the ground game and YC thriving more on balance, however, this year the aerial attack wins out.
To wit: NWC relies on move-the-chains back Aren Van Hofwegen, who has has rushed for just shy of 1,500 yards and 17 touchdowns. The Crusaders will take some shots deep, but are ball control and defense oriented. Their defense has given up 117 points (nine per game). A third of that came against YC.
Yuma Catholic junior quarterback Gage Reese has lit up the skies for 4,513 yards and a state-record 62 TDs. He looks for two primary targets -- senior John Henderson with an eye-popping 82 catches for 2,049 yards and 28 TDs. Henderson plays defense, too. He has eight interceptions and has his share of tackles with 57 from the secondary. The Shamrocks can run it and do it well enough to keep defenses honest. They possess a versatile back in junior Ean Chavez. Chavez has rushed 1,347 yards and 24 TDs plus 1,049 receiving yards, 13 scores. Yuma Catholic has allowed 24 points a game, but when your offense averages 51 it's not a major concern.
Yuma Catholic throws the ball best, but coach Rhett Stallworth isn't afraid to go to the ground if defenses are content to focus on the pass. That happened to a great extent last week in the Shamrocks' 75-43 triumph over Sabino in the semis. Chavez piled up 402 yards of offense -- 284 rushing and 120 receiving and a combined seven TDs.
The primary weapons for both teams came up with solid games in their August meeting. Van Hofwegen rushed for 166 yards and quarterback Jonathan Metzger had a solid ouoing. Metzger threw for 173 yards and two TDs with the most pass attempts of the season by double (29). Reese passed for 236 yards and four TDs -- below his season average for a game. Henderson caught seven passes for 156 yards and two TDs and Chavez had 150 all-purpose yards and three TDs.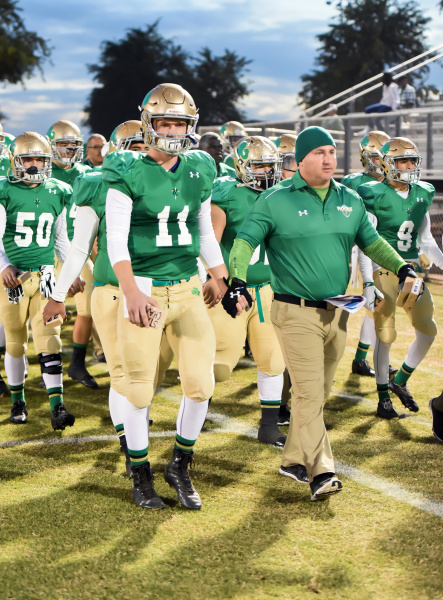 Rhett Stallworth has returned as YC head coach and helped guide the Shamrocks back to the title game. (AzPreps365 photo)
---