Girls hoops: Miner Webster Jamboree wrap-up and more
November 26, 2018 by Les Willsey, AZPreps365
---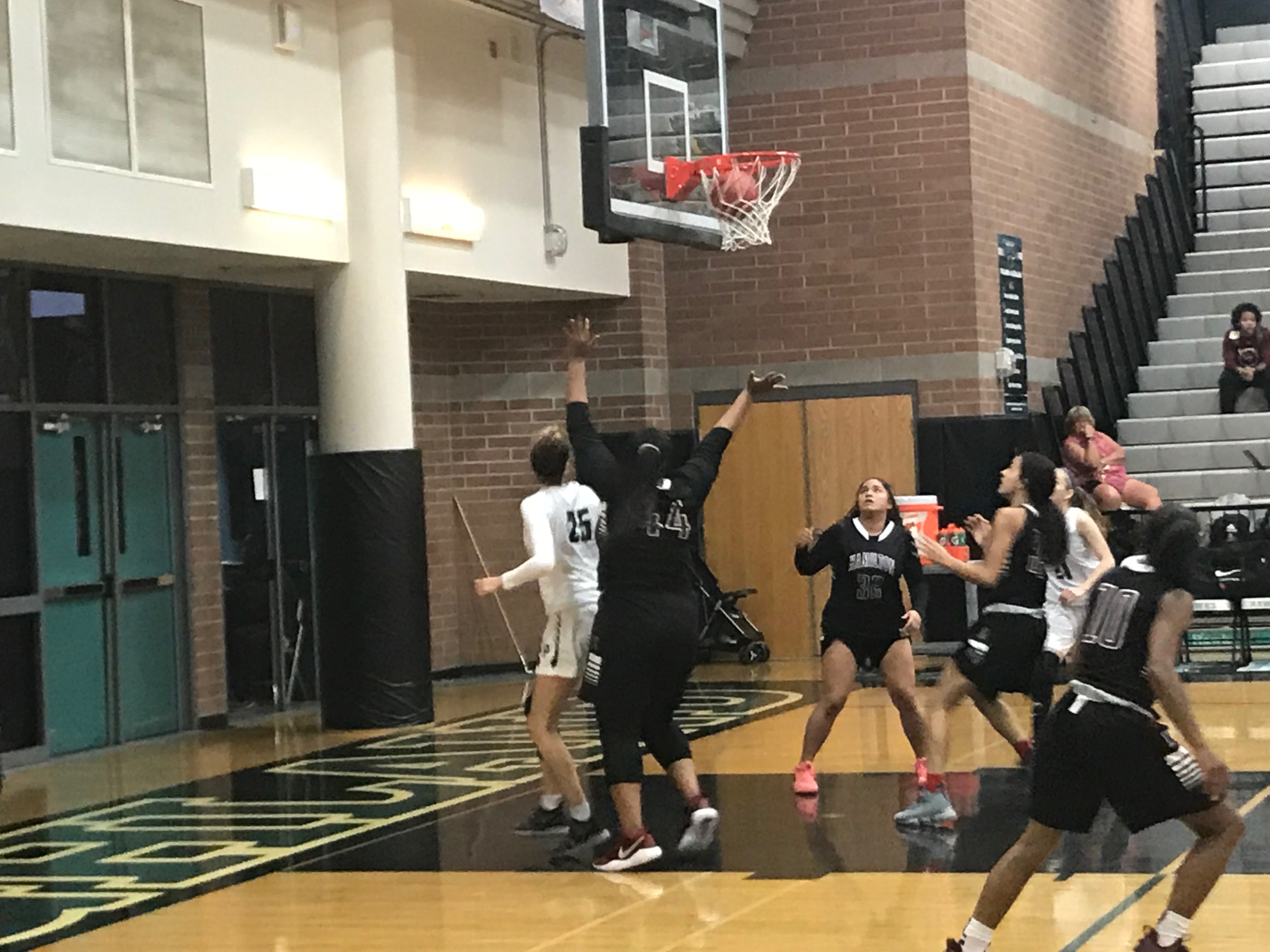 The Miner Webster Girls Basketball Jamboree, formerly the Highland Thanksgiving Girls Basketbal Invite, revealed many of 2018's top teams are returning to title frays in 2019. Perhaps the only top teams not in the field of 6A through 4A schools were Xavier Prep (6A), Millennium (5A), Shadow Mountain (4A) and Mesquite (4A). Will get to them later in this article.
Twenty teams, many of them defending state champs or teams making deep playoff runs a year ago, made statements at the Jamboree.
To wit: Three teams posted 5-0 records. 6A Pinnacle, 6A Valley Vista and 5A Horizon. Defending 4A champ Seton Catholic 4A runner-up Pueblo, 6A quarterfinalist Hamilton and Highland boasted 4-1 marks. Don''t be fooled by Chaparral's or Gilbert's 2-3 record in the Jamboree. Gilbert's losses were to Seton in overtime by two, Valley Vista by five and Pinnacle by two -- three of the four unbeaten teams. Chaparral bowed to Seton, Hamilton, Valley Vista.
Pinnacle has its entire starting lineup back from last year's squad which lost in the quarters to eventual champ Valley Vista. Top performers in the Jamboree of that group were Ally Stedman and Shaila Mays, who averaged 13 points a game. Freshman Kennedy Basham poured in 12 points a game. The Pioneers won close games in the tourney with Hamilton and Gilbert.
Horizon picked up a key addition in Alyssa Alvarez, who didn't play last year after averaging 17 points a game in 2017 and nearly 10 a game as a freshman in 2016. Her presence has already made a difference as the Huskies topped Highland, Mountain Pointe, Red Mountain, Campo Verde and Desert Vista in the Jamboree. Alvarez and fellow senior Jacey Carter are a solid duo for coach Chris Young.
Valley Vista has the most rebuilding to do among the returning team champs in the state. The Monsoon showed early they aren't backing down. Coach Rachel Matakas' team topped Sabino, Desert Mountain, Mountain Pointe, Gilbert and Chaparral. Of its top five players, none are seniors. Sophomore Marisa Davis had the most playing time of the few players back who played a lot. Davis averaged a double-double in the VV's four state playoff games last year. None bigger than her 14 points and 18 rebounds against Xavier Prep in 6A final.
Seton Catholic has a trio of veteran players in sophomore Amanda Barcello and seniors Kendyl Thompson and McKenna Klecker. A handful of talented freshmen and sophomores and some varsity returnees who will get more playing time this year should make the Sentinels as tough as ever.
Hamilton returned nearly everyone from last year's team that lost a tight quarterfinal game to Gilbert in the 6A tourney. Leading the Huskies, who shuttle players in and out right and left, is junior Tori Davis. Davis and Raelin Denning averaged nine steals between them a game in the tournament and Jenny Todd supplied the best outside shooting. On any night one of four or five players could lead the Huskies in scoring. In three of their five tourney games, three different players did.
Chaparral and Gilbert will be fine. Gilbert senior twins Haley and Hanna Cavinder are averaging 23 points a game so far and senior post Bryn Wade is averaging a double-double (scoring and rebounding). Gilbert will be in the thick of the 5A chase (the Tigers dropped down from 6A). They'll have to battle with preseason favorite Millennium and Horizon.
Chaparral has moved up from 5A (state champs last year) to 6A and will compete with the likes of Pinnacle, Hamilton, Valley Vista and Xavier Prep to name a few. Holdovers from the Firebirds' title team who played key roles in 2018 are junior Anna Ostlie and sophomore Jess Finney.
Pueblo finished runner-up to Seton in 4A last year and still has some firepower to work with coming back. Seniors Summer Fox and Lourdes Guedes-Pereira and junior Mariah Clark are key players for coach Ismael Galindo. Fox averaged nearly 19 points a game in the Warriors first five games and averaged six steals. Guedes-Pereira complemented inside with 13 points and nearly eight boards a game. Pueblo's only loss in the Jamboree was to Hamilton, a game that got away from the Warriors in the second half.
Highland lost its first game in the Jamboree to Horizon and won its last four, including its final game knocking off at that point unbeaten Seton. The Hawks return some experience for new coach Chad Taylor, mainly Mattie Lamb and Airiana Madanski. That pair are the top returning scorers from last season.
As noted earlier, here are some other teams expected to show well this season:
Xavier Prep, last year's 6A runner-up, competed and won the Scorpion Classic in its 2019 debut. The Gators are led by senior point guard Leilani McIntosh. McIntosh left Xavier's title-game matchup vs. Sandra Day O'Connor in the Scorpion Classic with an injury in the first half. Word is McIntosh should be OK going forward with no serious outcome.
Millennium, arguably the best girls team in the state on paper this year, lost to Xavier in the 6A semis last year. Coach Cory Rojeck has quite a roster. Key returners from last year's team include four starters -- Alexandra Zelaya, Dominique Phillips, Jasmine Singleton and Alaina Diggs. Shyanna Heredia, Amoret Maxwell and Kylie Grant are back ready to contribute. Newcomers are freshman Trayanna Crisp and senior Alexyss Newman, who moved back to Arizona and played for Millennium for two years prior.
Shadow Mountain made a run in 4A last year, losing to Seton in the semifinals. The Matadors are led by junior guard Senya Rabouin, Dyamond Butler-Worley and Kayla Pettet. They'll be fortified later in the season when transfers Zhane Jordan and Heaveny Greer become eligible. Shadow Mountain won three of its four games last week in the Moon Valley Tournament.
Mesquite's Shaylee Gonzales and Lindsey VanAllen have moved on to college, so it's up to senior guards Zyan Smith and Maggie Herberger and senior post Olivia Champion to keep the Wildcats near the top of their new conference (4A down from 5A) after a runner-up finish last year. Sophomore Alaya Fitzgerald takes over the point guard duties. Those four together averaged what Gonzales or VanAllen averaged alone per game last year. Champion stepped up in the Mesquite's season opener last week scoring 28 points in a 63-58 win over Buckeye.
---