Salpointe girls win first match of the Brandon Bean Invite
November 26, 2018 by Andy Morales, AZPreps365
---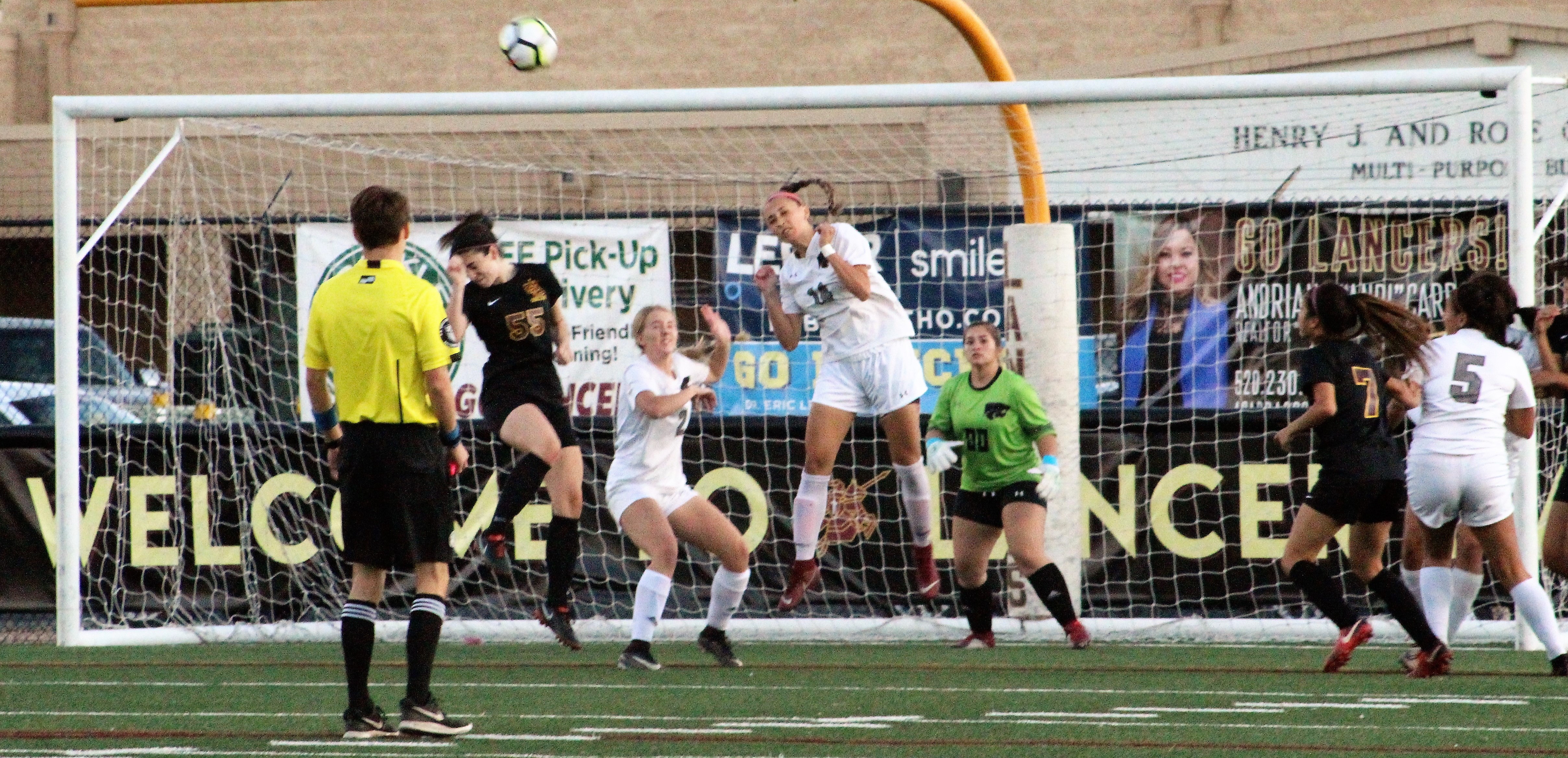 Brandon Bean Soccer Invitational
The Brandon Bean Invitational is held every year to honor a former Salpointe player who passed away in 1992 after an on-field collision at a soccer scrimmage. In addition, the tournament also honors former Salpointe girl's player Laura Kea who died in an auto accident on her way to a soccer tournament.
The field consists of 16 teams with the first two days of pool play on Monday and Tuesday taking place at the various high schools. The last two days of pool play on Wednesday and Thursday will be held at Salpointe thanks to the addition of new lighting on the track field. The quarterfinals and semifinals will take place at Salpointe on Friday and the championship matches for both the boys and the girls will be held Saturday night in Ed Doherty Stadium.
The Salpointe girls are coming in with back-to-back state championships but this year will be a bit different thanks to the graduation of seven seniors and an injury to Kalista Kakou, the 2018 Southern Arizona Player of the Year. Kakou is recovering from knee surgery and it is unclear is she will be available for her senior year.
Kakou scored two goals in the state championship last year and the Lancers will also be missing the 2018 Defensive Player of the Year in Lauren Bollinger and the 2018 Goalie of the Year in Madison Hargis. The duo are part of the seven graduates noted above along with 2018 All-First Team midfielders Paloma Teran and Isabella Almazan.
Still, the Lancers have plenty of athletes coming back including junior Sydney Lenhart. Lenhart scored an unassisted goal in the 50th minute to put the Lancers up 1-0 on Mountain View Monday night in pool play.
The Lancers were pressing but were coming up empty thanks to the play of Mountain View goalie Cassie Nessinger. Nessinger kept the Lancers at bay, and it looked like the match was heading towards a tie, until Lenhart broke through.
"I'm so excited for this season," Lenhart said. "We have great players coming back and coach told us to work together to find the net and I found my motivation from my teammates."
Freshman Macie Brenier put the Lancers up 2-0 10 minutes later on a pass from sophomore Angelina DeLeon. Mountain View senior standout Nevaeh Rascon provided much of the pressure to keep the Lions within striking distance.
"I think we really held them and we surprised them tonight," Rascon said. "We are a lot better than last year and we are connecting. We will be surprising a lot of teams this year."
Salpointe (1-0) plays at Empire (0-1) Tuesday night and Mountain View will host Tucson (1-0). The Badgers beat Empire 8-0 on Monday night.
---