Soccer: Campo Verde bests Highland twice
November 27, 2018 by Les Willsey, AZPreps365
---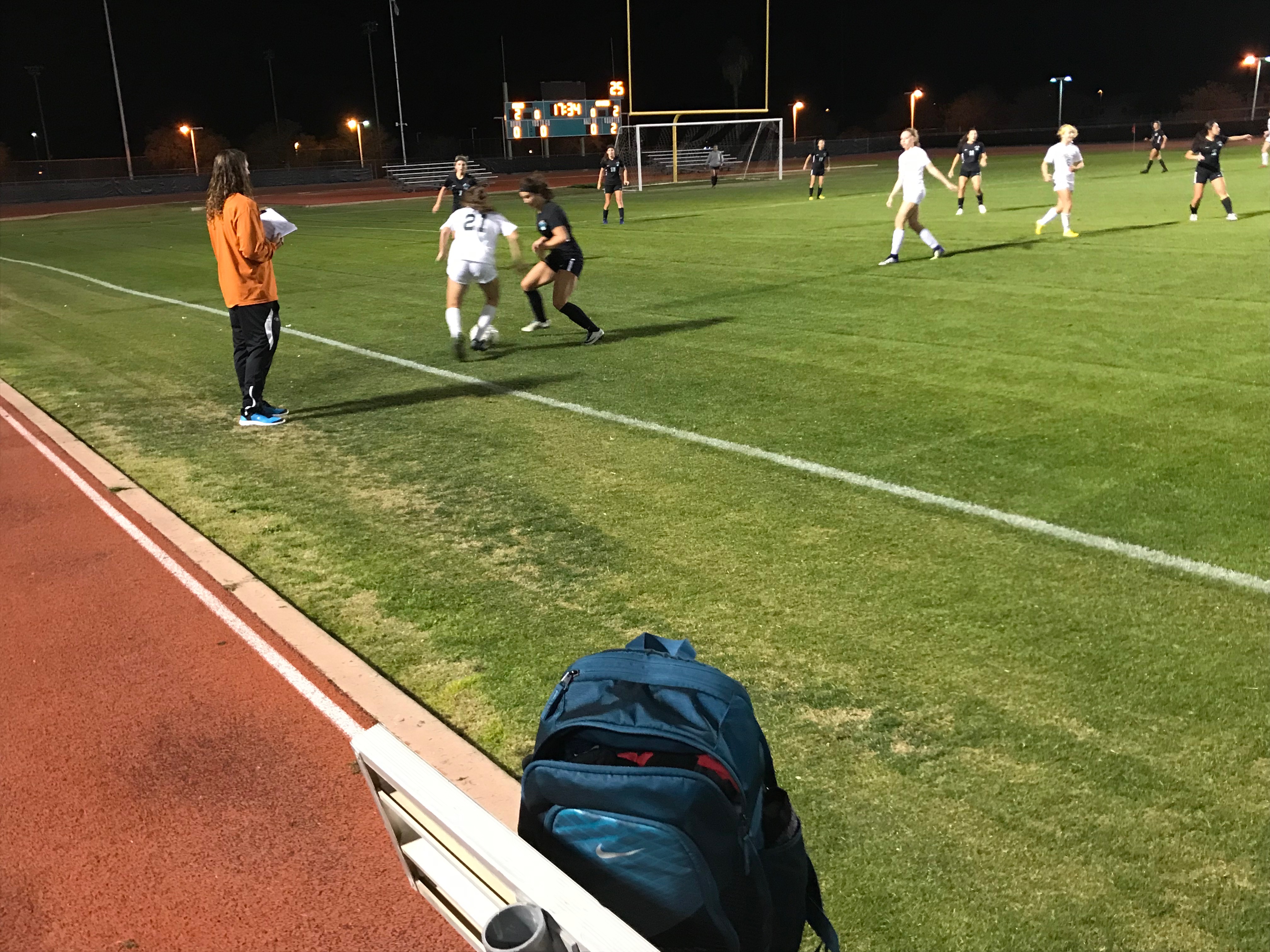 Campo Verde ushered in the new soccer season on Tuesday night taking its game to Highland for back-to-back boys and girls matches. The evening was twice as nice for the Coyotes.
Campo's boys used defense and a pair of first-half goals to blank Highland, 2-0. The girls engaged in a shootout, outlasting the host Hawks, 4-3, for a program sweep.
Campo Verde's boys, the defending 5A champions, got the jump on Highland in the 15th minute. A foul in the box set up forward Jorge Chavez for a penalty kick and the sophomore calmly knocked it home.
An insurance goal came in the 33rd minute as junior Drew Christensen tallied from about 25 yards out to the far post with an assist by Matthew Ruiz. The rest of the match belonged to Campo's defense and in particular keeper Jacob Zimmerman.
The junior repelled nine of Highland's 11 shots, two of them pretty much from point-blank range. One in each half.
Campo Verde coach Drew Guarneri, head coach of both the boys and girls teams, seemed more pleased with the boys' triumph for its defensive work and goal keeping.
That's because the night cap was scorefest as soccer matches go. Highland's girls and Campo's girls both reached the quarterfinals in their respective conference playoffs last year (6A and 5A).
Guarneri liked the scoring he saw from the girls, something last year's squad was short on. Junior Rylee Rottweiler, who missed last year due to a torn ACL, debuted with two goals, including the game-winner. She got the Coyotes' second shot to go i the goal box off a set piece in the 77th minute.
The match see-sawed with Highland scoring first in the 10th minute on a goal by Kylee Holstad. Campo answered in the 18th minute with a shot from 35 yards out by Karlee Caballero. That was the first of three goals Campo would scored from long range. Rottweiler's first goal came in the 45th minutes from 30 yards out.
Highland answered for a 2-2 tie with its first set-piece goal by Madison Cullinan in the 48th minute. Campo midfielder Lina Hurley made it 3-2 bombing in a shot in the 63rd minute. Highland responded seven minutes later for the final tie at 3 with Kirsten Strauss doing the honors.
On the flip side of Guarneri's assessment of the girls contest, he wasn't pleased with the defense
"There's definitely some things we have to clean up," Guarneri said referring more specifically to the two goals allowed off set pieces. "Last year we could get it forward, but couldn't score goals. I think we're going to be better offensively this year, but we need to play better on the other end.'
---