More than just a swim coach
November 29, 2018 by Ryan Hood, Arizona State University
---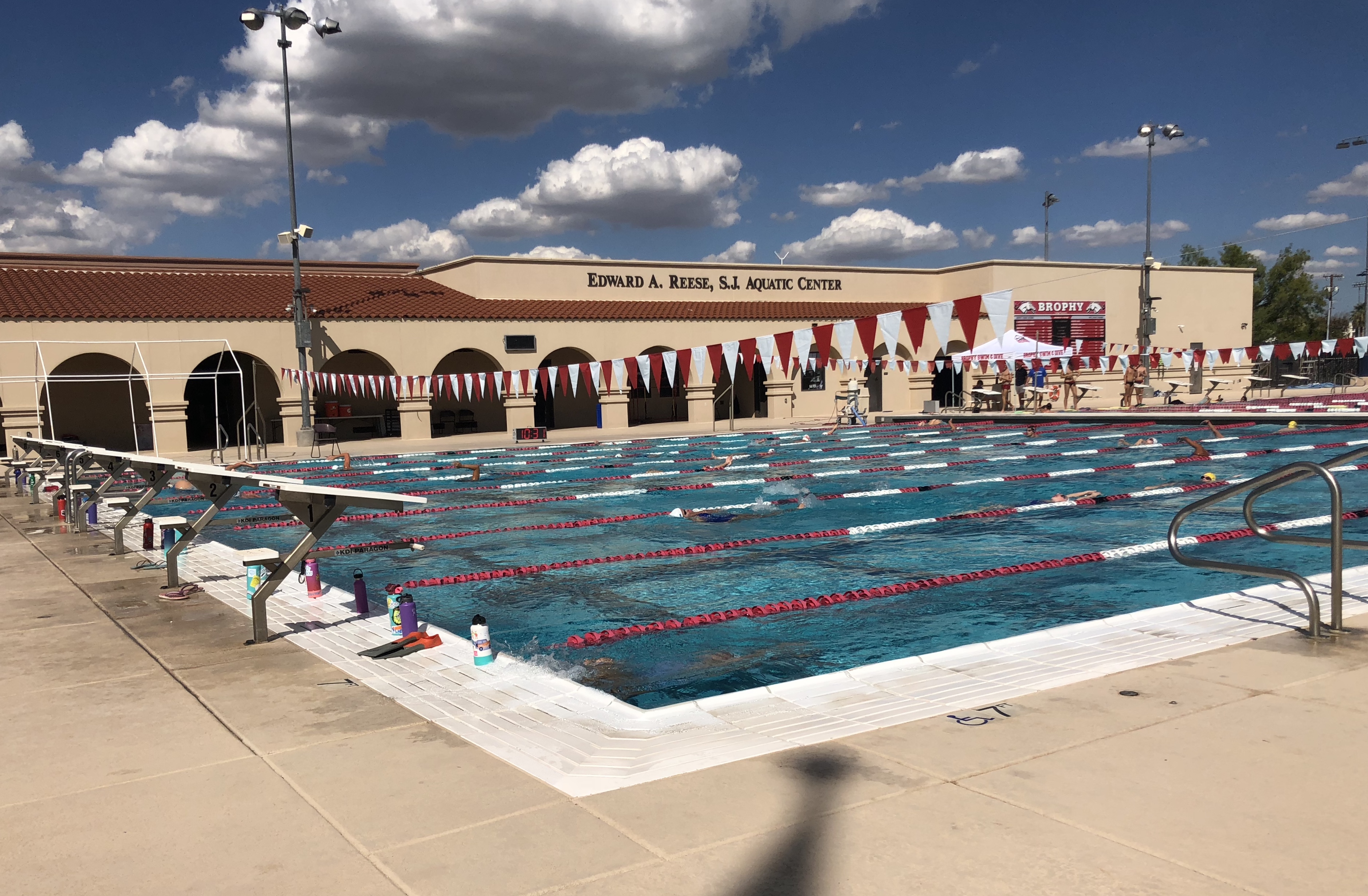 High school sports coaches play an integral part of their student-athletes' lives, and that rings especially true at Xavier College Preparatory Academy.
Xavier swim coach Jennifer James has been coaching at Xavier for more than 19 years. She has coached numerous state title-winning teams and has seen countless swimmers graduate, go off to college and enter the working world. She also teaches Spanish at the school, which makes her a bigger part of her swimmers' lives.
Despite winning these state championships, James said her greatest accomplishment at Xavier has been out of the water.
"I'm here not just to teach them Spanish or to coach them in the pool, but to be that person that can help mold them and help them with problems," James said. "I also travel with the girls internationally, and being able to get to know them more than just as their teacher is great."
James said she always tries to help her swimmers and students in any way she can, not just how to conjugate verbs in Spanish or with their touch-turns and relay starts in the pool.
"High school can be a very difficult time, especially with today's pressures," James said. "They feel they need to be the best and have the best grades and go to college. Society puts too much pressure on these kids. I want them to become who they are. That is incredibly rewarding for me."
Mary Roediger swam for four years and was team captain under James at Xavier. She said James was always someone she could talk to and was an incredible role model for her.
"Coach James was an ally and a confidant," Roediger said. "I used to go into her classroom quite frequently and talk to her about any troubles I was having, even if it had nothing to do with swimming."
James is from the Valley of the Sun. She began swimming when she was 8 years old and eventually attended Xavier herself. She swam all four years during high school and reflects fondly of her time as a student-athlete.
James said her swim coach at Xavier was the reason she became a coach.
"My high school coach needed an assistant. That was really fun to be with him as an adult and it was really special," James said. "He's really what brought me back to Xavier."
James thoroughly enjoyed coaching at Xavier when she first started, and when it was time for her former coach to move to Colorado, James continued her coaching legacy at Xavier.
"The traditions are so set. It's just lovely that I can continue to be apart of it and be apart of the swimmer's lives," she said.
Roediger believes James was incredibly influential in her growth during high school.
"I have had the pleasure of being coached under many remarkable people, but Coach James is one that really stands out to me. Every one of her swimmers looks up to her with a special kind of love," Roediger said. "Our team adored her in all aspects. She is humble, driven, and incredibly loving. I still look up to her everyday, even though I am in college and no longer swimming."
James has never coached any team besides Xavier, and she believes this is part of the reason she returns to the pool deck year after year.
"I really do love the girls. It's such a strong bond," she said. "Every time I think about not coaching, I think to myself that I need to see these girls graduate. I just quite can't break away from it."
James said Xavier athletic director Sister Lynn Winsor's support is another reason why she continues to coach at Xavier. "She really works with you to make sure everything is running smoothly," James said.
James's favorite coaching memory is recent: she and current Xavier assistant coach Mark Rankin both received Coach of the Year for the 2017 season for their work during the team's incredible state title run following head coach Mo Rankin's passing last August. James and Rankin stepped up and led the team to its first state title since 2012.
"That was absolutely amazing. It really was for (Mo)," James said. "The girls really stepped up. We had no idea where we would fit with the other teams coming into the year. As the season went along, I knew we could beat those teams who had been beating us for four years and we knew it was for Mo. It was such a great feeling."
Roediger commended James for her resilience following Rankin's passing.
"I would not have been able to hold it together as team captain if it weren't for her," Roediger said. "I could feel our team falling apart day by day after this tragedy, but we were unbelievably lucky to have such a strong and inspirational woman to guide us and keep us on track, even though she had just lost one of her best friends. We owe everything we accomplished that season to her."
James led the Gators to a second-place finish at this year's state championship meet, and she looks to continue being a coach and role model for her swimmers in future seasons.
---