Boys hoops: Chaparral wins 6th in a row, topples Mtn. View
November 30, 2018 by Les Willsey, AZPreps365
---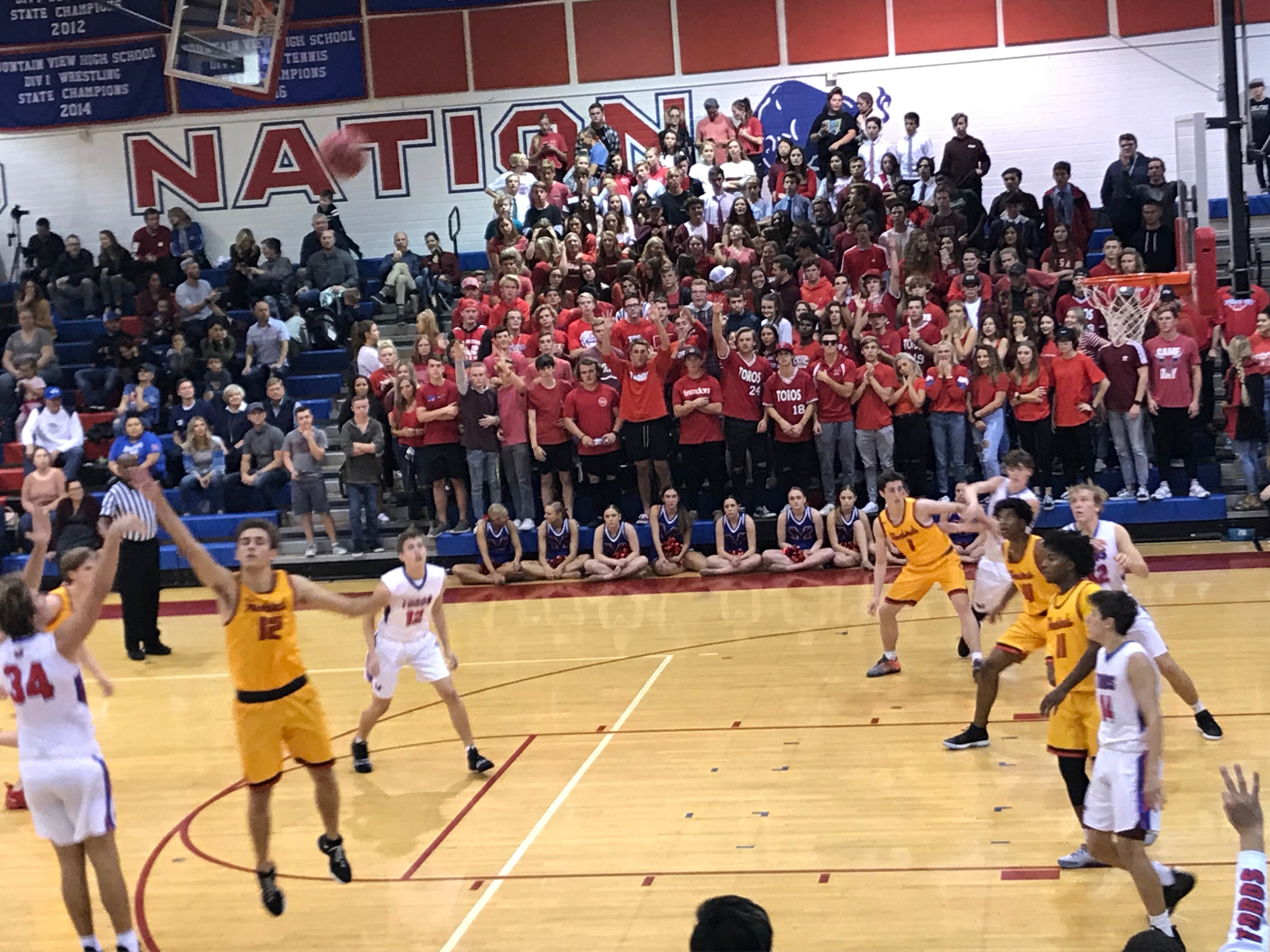 Chaparral finished what it started Friday night in winning its sixth straight game in the young season by taking a convincing 67-53 road victory over Mountain View at Toro Gym.
Chaparral (6-1) won its third game this week and its week isn't over yet. They played four games in the first week in the Sunnyslope Invitational, dropping the first game and taking the next three. The Firebirds play at Talking Stick Arena against Sandra Day O'Connor to cap the second week of the season. They've done it while starting veteran guard Blaise Threatt has yet to play, but the rest of the gang led by junior Alem Huseinovic and senior Alec Bryan have helped make for smooth sailing in the meantime. Mountain View, playing it just its second game, fell to 1-1.
"We still have a lot to improve on, but it's going well," Chaparral coach Dan Peterson said. "We have some guys that have played before and they have a confidence about them. They (Huseinovic and Bryan) have a way of setting up their shots and finding their spots on the floor. They've fueled us so far."
Bryan tallied a game-high 25 points and Huseinovic checked in with 22. Chaparral led 19-14 after one quarter and Mountain View made it tight by intermission closing within 30-26 after the first 16 minutes. A 10-0 run to begin the third quarter boosted the lead to double digits and the Firebirds' lead never fell below nine the rest of the way.
Bryan scored 12 of his 25 points in the first half; Huseinovic notched 16 of his total in the second half -- 10 in the third period. A third player landed in double figures for Chaparral with Jordan Josephs contributing points in every quarter and finishing with 11.
Peterson said goals each night are to make make 40 percent of threes, 50 percent twos and 80 percent or better from the free-throw line. On Friday the Firebirds shot 67 percent from three-point range (6 of 9), 48 percent from two (16 of 33) and 94 percent from the line (17 of 18). A big reason why Mountain View had a hard time playing from behind.
Mountain View had a tough time stringing together consistent offense and had few runs. The Toros shot 33 percent from the field (19 of 57). Zach Lyons was the only Toro in double figures, finishing with 17 points. Preston Jones was next with 8.
---