Girls hoops: 22nd Nike TOC comes to town (Dec. 19-22)
December 17, 2018 by Les Willsey, AZPreps365
---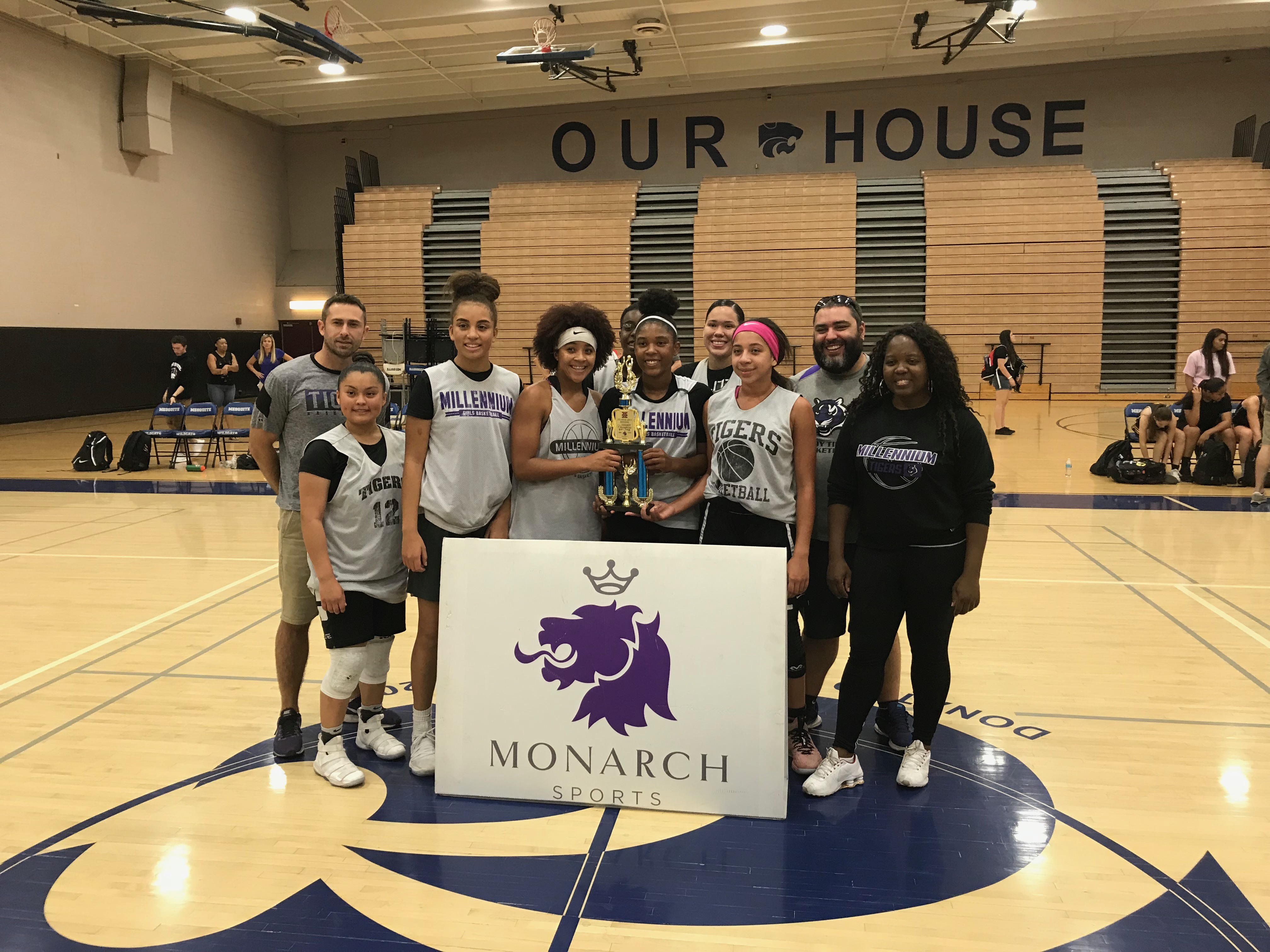 The annual Nike Tournament of Champions (TOC) Girls Basketball Invite returns to the Valley for four days of action (Dec. 19-22) this week at four locations across the Valley. Teams from 22 states are among those entered, including 22 teams from Arizona.
Games will be played at Power House Hoops Facility (PHHF), Highland HS (HHS), Mesquite HS (MHS) and Salvation Army KROC Center (KC). There are seven brackets - six with 16 teams and one housing eight teams.
Several of the top teams in the country according to the latest MaxPreps Xcellent 25 rankings will be in attendance. Five of the current top-25 are competing in the elite bracket (Clare Droesch), including Arizona's lone entry in the bracket -- Millennium. Millennium isn't ranked in the top 25, but is currently 10-1 with it lone defeat coming against Highlands Ranch (Colo) in the La Jolla Sweet 16 Tournament the last week of November.
Other Arizona schools competing in the tournament: Hamilton, Pinnacle, Seton Catholic, Valley Vista, Perry, Mesquite, Gilbert, Chaparral, Highland, Chandler, Red Mountain, Casteel, Boulder Creek, Basha, Desert Mountain, Sabino, Westview, Queen Creek, Williams Field, Campo Verde and Desert Ridge.
Quarterfinals of each bracket are Thursday, semifinals on Friday and finals on Saturday.
Below are Wednesday's (Dec. 19) first-round games involving Arizona schools, the bracket they are participating in and site and time of their contest. Arizona schools in bold:
CLARE DROESCH BRACKET
4 p.m. -- Millennium vs. Crestwood Prep (Canada) at PHHF.
JOE SMITH BRACKET
11:30 a.m. -- Valley Vista vs. Rodondo Union (Calif.) at PHHF; 2:30 p.m. - Perry vs. Sacramento (Calif.) at PHHF.
JOHN ANDERSON BRACKET
4 p.m. -- Gilbert vs. Lakeside (Calif.) at PHHF; Seton Catholic vs. Corona Centennial (Calif.) at KC; 5:30 p.m. -- Hamilton vs. Fairmont (Calif.) at KC.
MIKE DESPER BRACKET
3 p.m. -- Mesquite vs. Omaha Northwest (Neb.) at KC; 4 p.m. - Chandler vs. South Sioux City (Neb.) at KC; 5:30 p.m. - Central Catholic (Ore) vs. Sabino at KC.
DAN WILEY BRACKET
1:30 p.m. -- Springfield (Ore.) vs. Boulder Creek at KC; 4 p.m. -- Basha vs. Bradshaw Christian at MHS; 5:30 p.m. -- Red Mountain vs. Colonial (Fla.) at MHS.
DERRILL KIPP BRACKET
1 p.m. -- Casteel vs. Clark (Nev.) at HHS; 2:30 p.m. - Central (Ore.) vs. Williams Field at HHS; Campo Verde vs. Thunder Ridge (Col.) at HHS; 4 p.m. - Westview vs. Mount Si (Wash.) at HHS; Highland vs. Mater Dei Catholic (CA) at HHS; 5:30 p.m. - Columbine (Col.) vs. Pinnacle at HHS; La Salle Prep (Ore.) vs. Chaparral at HHS.
KIRK POINTER BRACKET
2:30 p.m. - Queen Creek vs. Faith Lutheran (Nev.) at MHS; 4 p.m. - Desert Mountain vs. St. Paul (Calif.) at MHS; 5:30 p.m. - Warren (Calif.) vs. Desert Ridge at MHS.
---