SOCCER: Katie Jeffers scores a hat trick at the Oro Valley Invitational
December 26, 2018 by Andy Morales, AZPreps365
---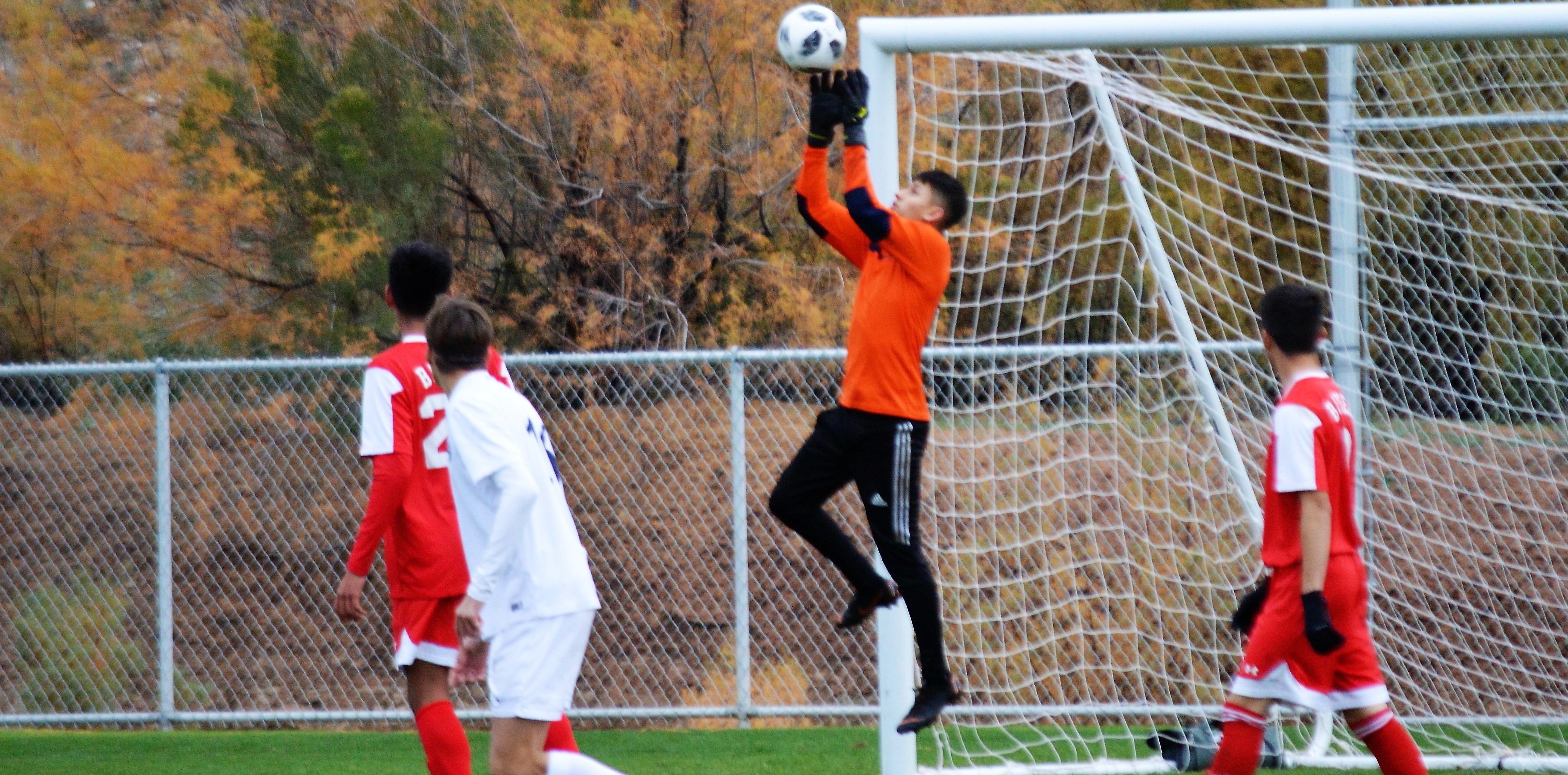 The Oro Valley High School Soccer Invitational features action from boys and girls and it began on Wednesday, Dec. 26 with competition taking place at Naranja Park in Oro Valley and Campo Verde High School.
The Ironwood Ridge and Tucson High boys played to a 1-1 tie with all the scoring action taking place early with Pedro Ritt putting the Nighthawks up 1-0 on a pass from Alex Fonseca in the 16th minute and then Badger junior Darian Navarro came through with the equalizer moments later.
On the girl's side, Ironwood Ridge junior Katie Jeffers recorded a hat trick to help pace the Nighthawks to a 4-0 win over the Badgers. Bella Santavicca hit Clare Merrigan to put Ironwood Ridge up 1-0 in the 27th and Jeffers took control in the second half to put the match away.
Julia Mohan found Jeffers in the 43rd minute and again in the 60th and Alyssa Kopach came up with an assist to Jeffers in the 79th.
@IRHS_GSoccer Katie Jeffers picks up a hat trick pic.twitter.com/zqQAJW5tB8

— Andy Morales (@AZPreps365Andy) December 27, 2018
Play continues on Thursday and is slated to end on Saturday evening.
The Walden Grove and Palo Verde soccer invitationals will start on Jan. 2. Walden Grove is hosting both boys and girls competition and Palo Verde will feature some top girls teams.
Wednesday, Dec. 26
Ironwood Ridge 1, Tucson 1 (B)
Ironwood Ridge 4, Tucson 0 (G)
Campo Verde 1, Perry 0 (B)
Gilbert 0, Perry 0 (G)
Thursday, Dec, 27
Ironwood Ridge vs. Perry, 9 a.m. (G)
Campo Verde vs. Tucson, 9 a.m. (B)
Catalina Foothills vs. Campo Verde, 10:45 a.m. (G)
Campo Verde vs. Ironwood Ridge, 12: 30 a.m. (B)
Tucson vs. Perry, 12:30 p.m. (G)
Tucson vs. Catalina Foothills, 2:15 p.m. (B)
Friday, Dec. 28
Ironwood Ridge vs. Gilbert, 9 a.m. (G)
Catalina Foothills vs. Perry, 9 a.m. (B)
Catalina Foothills vs. Queen Creek, 10:45 a.m. (G)
Ironwood Ridge vs. Perry, 12:30 p.m. (B)
Tucson vs. Gilbert, 12:30 p.m. (G)
Ironwood Ridge vs. Catalina Foothills, 5 p.m. (B)

Saturday, Dec. 29
Catalina Foothills vs. Campo Verde, 9 a.m. (B)
Tucson vs. Perry, 9 a.m. (B)
Bracket Play: 3 p.m. (B)
Bracket Play: 10:45 a.m. – 5 p.m. (G)
---