Who are teams to beat (6A-4A) in girls hoops
January 3, 2019 by Les Willsey, AZPreps365
---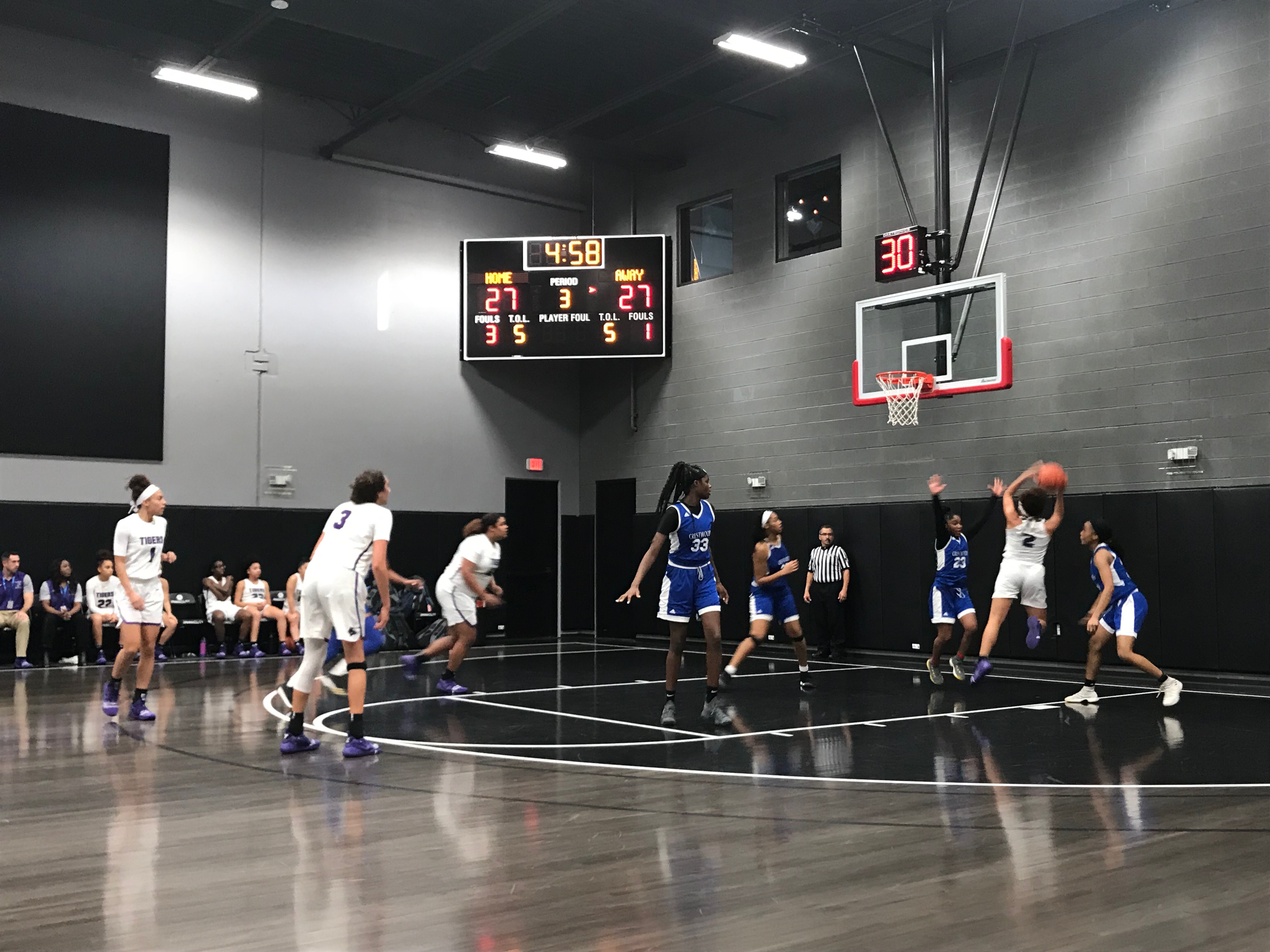 Invitational tournaments are in the books. So are most non-region, power-point games. So who are the contenders for state titles now there is ample evidence to peruse?
Here's a look at the girls landscape (6A-4A) focusing on the the Top Tier (four or five teams) and perhaps others who may be good enough to make a run come mid-February:
GIRLS
6A
Top Tier: Xavier Prep, Pinnacle, Perry, Hamilton and Valley Vista. Xavier settled for runner-up honors last year and promptly ran off 16 wins in a row to open this season. The Gators lost their first two games in the semis and third-place game of the Lady Titan Tournament. Those losses were to very good teams in 5A and 4A -- Horizon and Shadow Mountain, respectively. The key ingredient missing was senior guard Leilani McIntosh (injury), who is more to the team than 16 points a game and floor leader. With her and veterans Addie Putnam and Paris Rasheed-Moore the Gators have a great shot at the school's first hoops title. Pinnacle (15-2) has posted a handful of impressive wins -- Shadow Mountain, Gilbert (5A), Hamilton and Horizon. The Pioneers were runner-up in their bracket at the Nike TOC. They have size (freshman Kennedy Basham) and a lineup that can shoot from the perimeter led by sophomore Ally Stedman and senior Shaila Mays. The toughest part of their schedule is in the rearview although they could be challenged by region rivals Chaparral and SDO. Perry was just too young to get it done last year and the Pumas have shown they'll be in the fight led by Madie O'Conner and others -- none of whom are seniors. Perry is 11-5 with four of its losses to out of state teams at Nike TOC and a tourney in Washington D.C. post-Christmas. The Pumas have big matchup to open region play on Jan. 8 at home against Xavier. Hamilton mixes and matches up to 10 players most games and it's served the Huskies' well in at 14-4. Three of its losses are to non-Arizona schools at Nike TOC. The other loss was in the season opener in a tight game to Pinnacle. Hamilton has tough games ahead with a two games each against Xavier and Perry and a non-region tilt at Valley Vista. Valley Vista graduated four-fifths of its starting lineup, but managed to win its first 11 games and sport a 13-2 record thus far. The Monsoon went 2-2 at the Nike TOC without freshman standout Jennah Isai. The top returner is sophomore forward-post Marisa Davis, who along with Isai make quite an offensive tandem. Defense and hustle remains the Monsoon's calling card. Can't see anyone challenging Valley Vista for its region title. The two key games in January are vs. Hamilton and longtime rival Millennium (5A). Keep an eye on Highland, Desert Vista, Mountain Pointe, Chaparral and perhaps Chandler.
5A
Top Tier: Millennium, Gilbert, Horizon, Desert Mountain. Millennium (11-4) remains the team to beat despite a rough go at the NIke TOC where the Tigers were 1-3. They played in the toughest bracket. This is Millennium's time with a heavy veteran lineup led by senior Dominque Phillips, junior Ali Zelaya and junior defensive titan Jasmine Singleton. No losses to Arizona teams so far and its biggest win is a 50-44 triumph over Gilbert. Speaking of Gilbert (10-5), the Tigers from the Valley's eastside are certainly in the mix as they were last year reaching the 6A semis. Twins Haley and Hanna Cavinder are winding up their prep careers averaging 20-plus points each per game. Post Brynn Wade does her part inside averaging a double-double (scoring-rebounding) though not as prolific a scorer as the Cavinders. Gilbert's losses are all of the quality variety - Pinnacle, Valley Vista, Millennium and Seton Catholic. The Tigers were 3-1 at Nike TOC. The San Tan Region is theirs for the taking once play resumes next week. Horizon has been buoyed by the re-emergence of Alyssa Alvarez, who didn't play last year and the steady play of Jacey Carter and Madison Carbado. The Huskies are 17-2 and have losses only to Pinnacle and Desert Vista. Desert Mountain (13-4) picked up a confidence boost winning its bracket at Nike TOC and extending its winning streak to 12 games after a 1-4 start. Kelsea Hurley, Jaedyn O'Reilly and Sophie Gerber have led the way for a veteran team. The Wolves compete with Horizon in region play.
4A
Top Tier: Shadow Mountain, Mesquite, Seton Catholic, Desert Edge, Sahuaro. Shadow Mountain is the team to beat. The Matadors are 17-3 with junior Senya Rabouin as its heart and recently transfers Heavenly Greer and Zhane Jordan to go with Dyamond Butler-Worley and Kayla Pettet there is no more talented team in the conference. How they work together is the key with Greer and Jordan now in the mix. Mesquite (9-7) has lost more games this season than it has the past two years combined. Six of its seven losses are to teams in a pair of Nike tournaments where the competition is ramped up. The Wildcats had Shadow Mountain on the ropes for a half in early December, but couldn't hold on. Mesquite will have a nice battle with Seton for supremacy in the Desert Sky Region. The Wildcats are led by two veterans of its recent title-game appearances - senior Zyan Smith and Olivia Champion. Senior Maggie Herberger and sophomore Alaya Fitzgerald have fit in nicely as starters. Seton (12-5) has a couple seniors back from last year's title team (Kendyl Thompson and McKenna Klecker), who are experienced varsity players as well as sophomore Amanda Barcello, the team's most complete player when healthy. The rest of the lineup are freshmen or seniors with little varsity time. No juniors on the team. The Sentinels have beaten the likes of Gilbert and Chaparral. They lost to Shadow Mountain, but have wins over capable 4A teams Buckeye, Flagstaff and Cactus. Seton's state title streak of three in a row is at risk due to its youth, but they remain in the mix. Desert Edge has dropped to 4A and amassed a 13-4 record as January hits. The Scorpions are led by Karina Montano (senior), Haley Montano (sophomore) and Samyia Davis (sophomore). A three-way battle for them is likely ahead for the top spot in the West Valley Region with Cactus and Peoria. Sahuaro (15-1) posted a 26-3 record in 5A last year and are back trying to go deeper in 4A than the semis where they took a humbling loss to Mesquite. Three sophomores - Alyssa Brown, Alyssa Franke and Lily Watson -- are piloting the Cougars to one of two unbeaten power-ranking record to date in 4A.
---