Boys hoops: Hamilton tops Valley Vista in ugly win
January 10, 2019 by Les Willsey, AZPreps365
---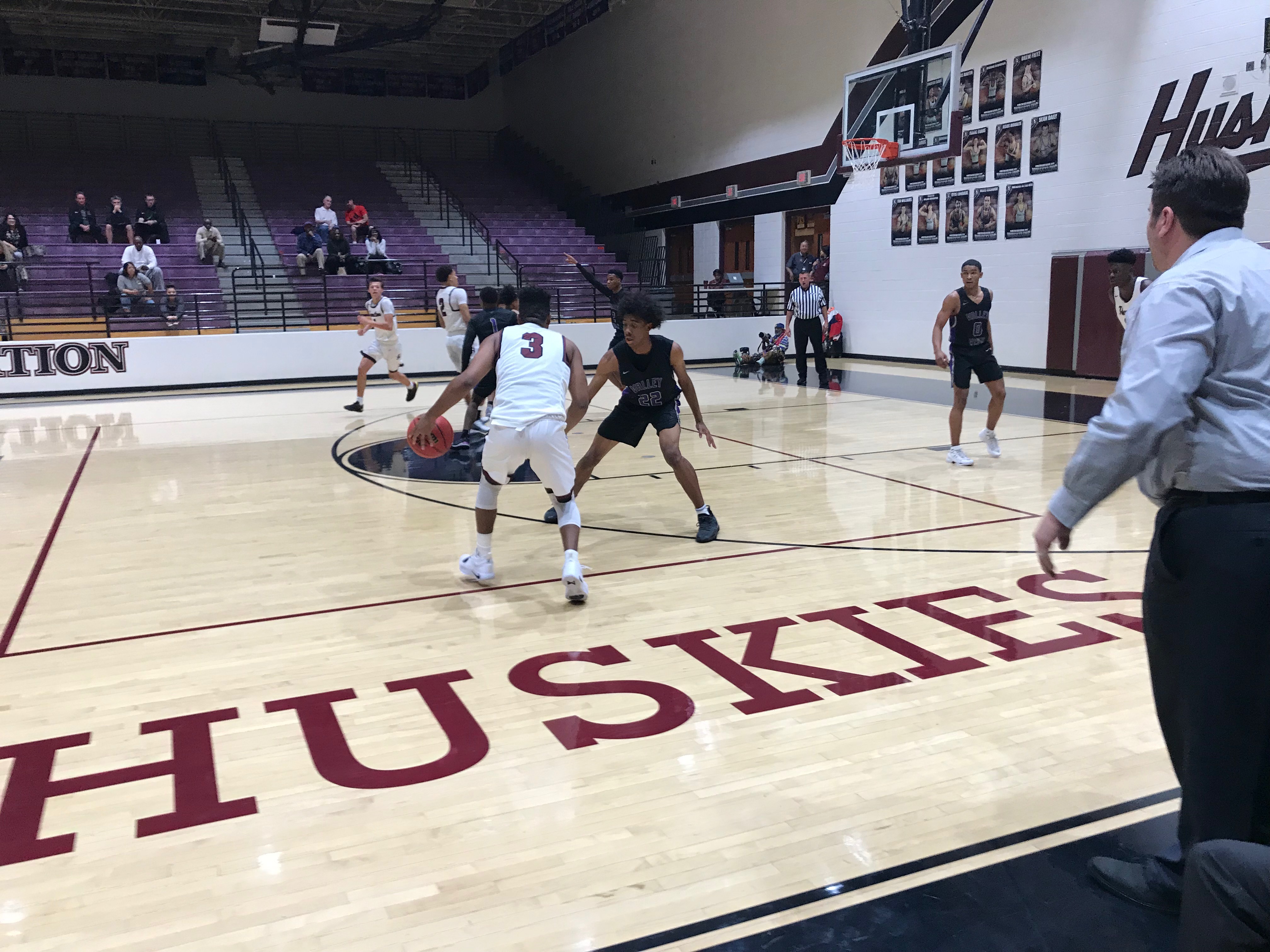 Hamilton coach Doug Harris had to dig for plusses from the Huskies narrow escape of Valley Vista Thursday night on their home flloor.
'I'd rather take an ugly win than a loss," Harris said moments after his team edged Valley Vista 39-38. "We didn't play well except for our defense. I thought it was excellent. We couldn't throw it in the ocean tonight, but our defense did the job."
The win would have earned both teams a D charitably in art class, but as Harris said he was glad for the W rather than the L on his side of the ledger.
Hamilton led virtually the entire game. It was 12-4 after the first period, 21-8 at halftime and the teams played a 4-4 third quarter and there was no deliberate play.
Hamilton, which played zone all night to defend Valley Vista's quick, athletic lineup, led by as many as seven in the final period and did most of its scoring in the final period breaking Valley Vista's press or tallying in transition. The Huskies final points came with just about 1:25 left for a 39-34 lead on Hayden Quinn's layup.
A runner by Valley Vista's Sidney Thomas with 48 seconds left and a pair of free throws by Josiah Jackson with 16 seconds to go made it 39-38. Hamilton then failed to convert the front end of three one-and-ones - the last with four seconds left.
Valley Vista got the final rebound and senior guard Josh Holloway (team-high 13 points) ended up with the final shot from three-point range that banged off the rim as time expired.
Hamilton, ranked No. 6 in the current power rankings, improved to 10-5 overall and 8-2 in prg after the non-region triumph. No. 16 Valley Vista (11-7, 6-3 prg) had a tough night shooting. The Monsoon lacked patience combating the zone in the first quarter and only a closing quarter 6 of 14 effort from the field salvaged a 33 percent shooting night (15-45). They were 3 of 17 for the night from three-point range.
Hamilton senior guard Tyler Curvey was the offensive force of the evening scoring a game-high 14 points. Curvey got most of his points on high-percentage shots, most often taking the ball to the bucket. He made 6 of 7 shots and a pair free throws. Junior guard Jamar Brown added 12 points making the only threes (two) n the contest for Hamilton.
"Tyler gave us great leadership, and that's what seniors should do," Harris said. "In a big win you have to have leadership like that."
Hamilton returns to Premier Southwest Region game with Westview -- the Monsoon's third game in four nights.
---