Higley's first All-American will play for the Nebraska Cornhuskers
February 5, 2019 by Brandon Richardson, Arizona State University
---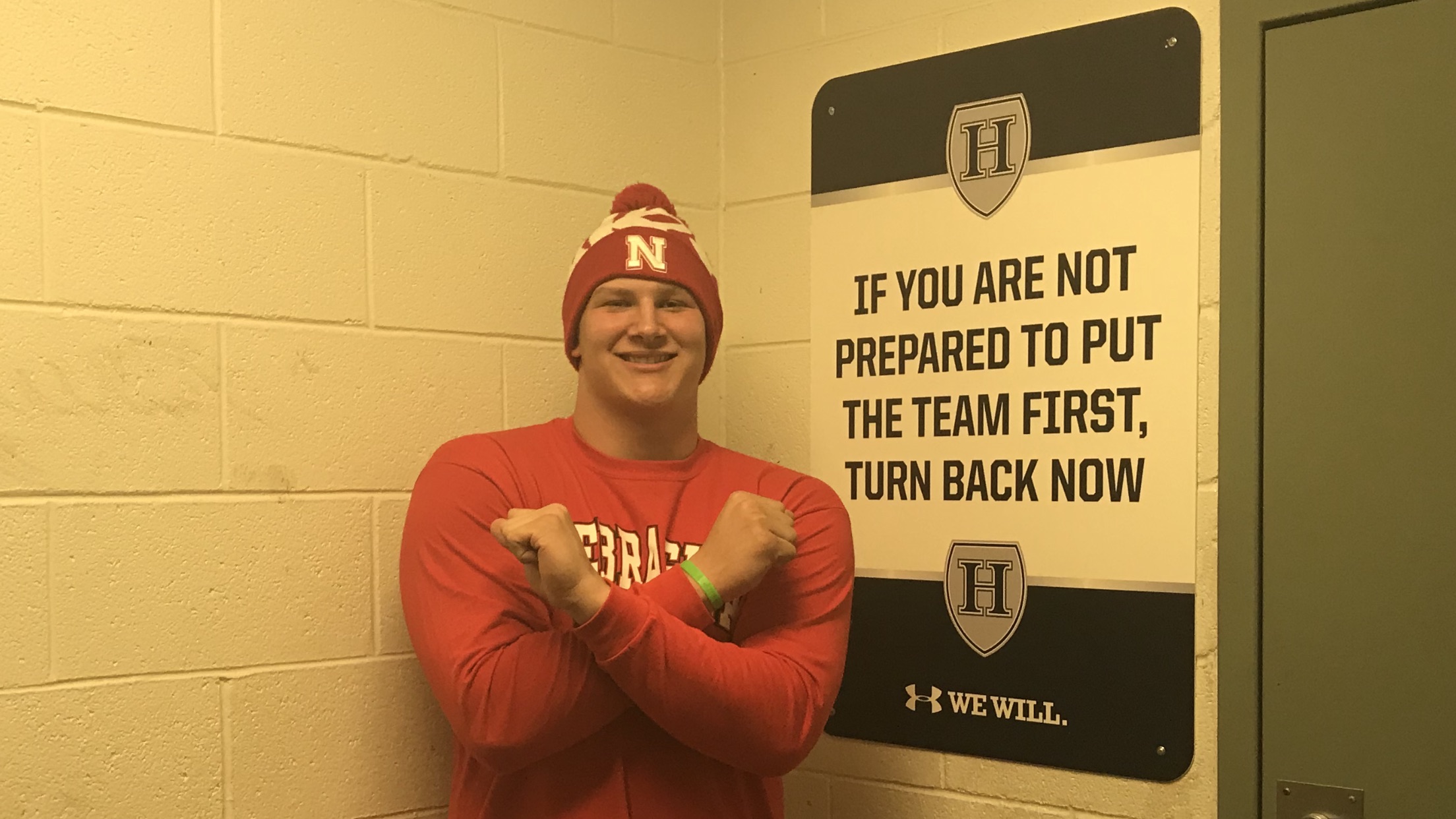 The Nebraska Cornhuskers scored early when they landed defensive end Ty Robinson from Higley late last year. Ranked 178 in the nation, he had offers from 20 other universities, including a visit from Nick Saban of Alabama. The four star recruit's versatility attracted the perennial power houses.
Robinson originally played on the offensive line at Queen Creek his freshman year but after transferring to Higley, coach Eddy Zubey put him on the defensive line.
"He is a big bodied kid who can move around," Zubey said. "We knew he could be successful there."
The position change was crucial this year because the Knights, who finished 9-4, needed someone to step up on defense after losing several seniors. "What I had to do for the team was to go and be a leader and take control," Robinson said.
He has been described as someone who is willing to work and work hard.
His career at Higley reflects that and it can be summed up in one word: dominant. Robinson finished with 146 tackles and 23 sacks. In his senior year alone, he tallied 74 tackles and seven sacks.
"I could have had more," Robinson said.
Robinson was forced to sit out six games his sophomore year after transferring. In his junior year, most starters were pulled early from games due to the Knights outscoring their opponents 705-179.
This year, Robinson was one of three athletes from Arizona participating in the All-American Bowl game.
"It was so much fun," Robinson said. "I was able to meet two of my future teammates and compete against guys that are bigger and faster than me."
The future Huskers who also competed at the All-American Bowl game were Bryce Benhart and fellow Arizona native Noa Pola-Gates.
It is safe to say the 6-foot-6-inch, 280-pound defensive end is already built for the next level. He is continuing to work on getting stronger and better every day.
"Ty is physical and quick and those are two attributes that you will need in college," Zubey said.
Robinson will fit in at Nebraska because of his family ties to the state.
"I feel like I am the right puzzle piece for them," Robinson said. "There isn't anything like Nebraska football and what they do to give back to the community is what I like the most about their program."
Husker fans may not know who Robinson is now but it will only be a matter of time before he earns his Blackshirt on defense.
---