Wrestling: Division II state preview
February 6, 2019 by Andy Morales, AZPreps365
---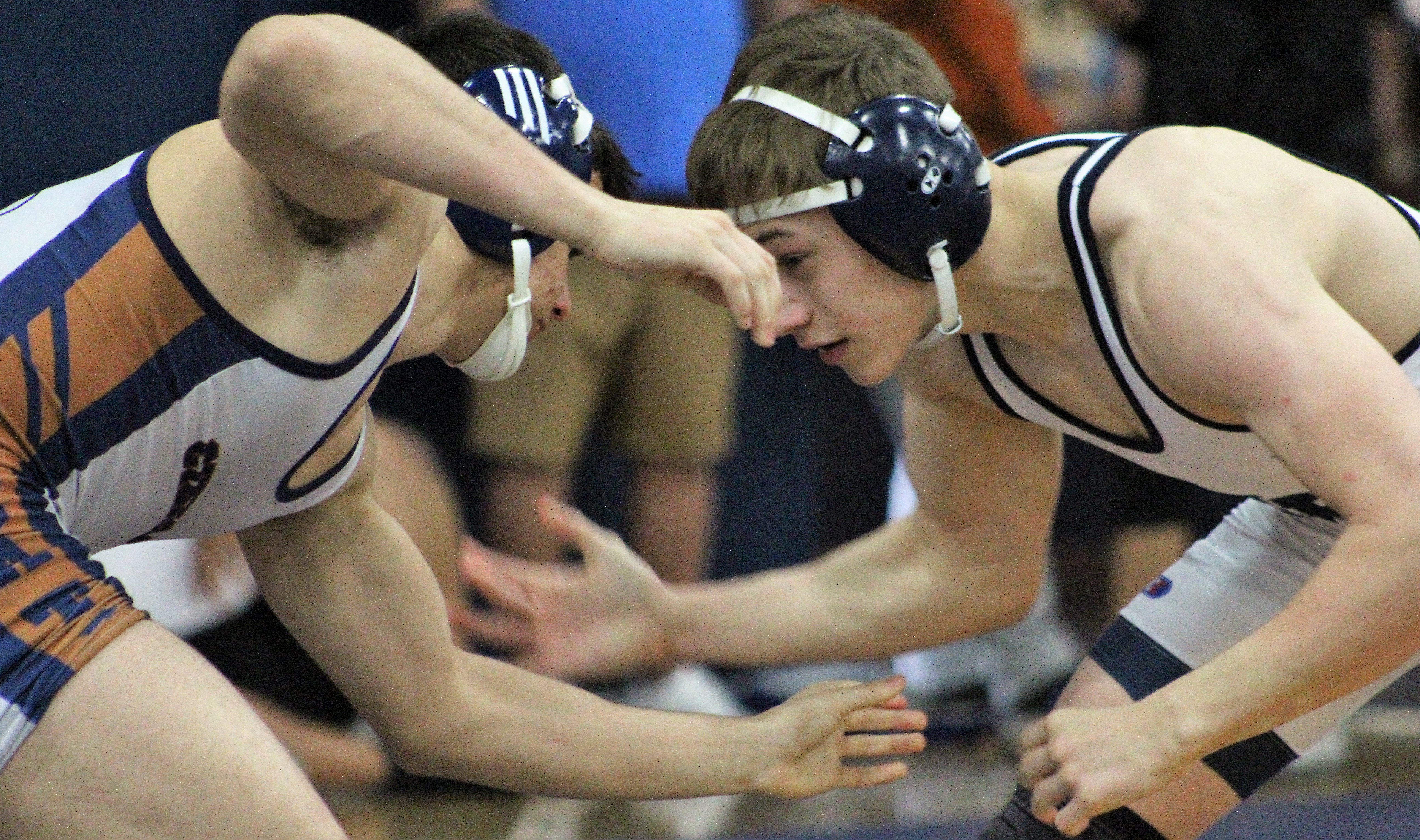 Sunnyside cruised to a 257.5 to 180 win over Cienega to claim the Division II, Section I championship held at Flowing Wells High School on Saturday, Feb. 2 and the margin of victory by the Blue Devils was the biggest in Division II, with Ironwood squeaking past Centennial 146.5 to 146 in Section II, Millennium getting past Kellis 153 to 148.5 in Section III and Campo Verde beating Williams Field 200.5 to 171 in Section IV.
To put the margin of victory and what it means for state in perspective, Sunnyside won the 2018 Division I state championship over Cibola 193 to 164 and Millennium finished in 24th place with 12 points. Sunnyside and Millennium were moved down from D-I to D-II this year along with other state teams Horizon (9th) and Desert Mountain (23rd) while the D-II state champion Queen Creek was moved up to D-I along with the D-II state runner-up, Liberty.
Cienega took third place in Division II last year, Williams Field came in fourth, Mountain View Marana took fifth and Campo Verde came in sixth. With Queen Creek and Liberty out of the equation, it's going to be very difficult for a team to get past the Blue Devils once again.
The Blue Devils are sending 13 wrestlers to state while Cienega, Williams Field are sending 11, Mountain View and Ironwood Ridge are sending ten, Centennial is sending nine, Ironwood and Millennium are sending eight. Campo Verde are also sending 13 wrestlers to state and the Coyotes appear to be in the best position to challenge the Blue Devils but Campo Verde came away with five individual titles while Sunnyside came away with seven with two-time state champion Jesse Ybarra (37-2) forfeiting his bout in the 126-pound division.
Two-time state champion Marcus Castillo (54-0) earned another section title for Mountain View and he will be a returning state champion along with Ybarra, Nathan Smith (42-5) of Williams Field (132), Daunte Cartwright (31-1) of Camelback (113) and Tarik Sutkovic (48-1) of Ironwood (220). Castillo wrestled at 138 last year but his move to 132 sets up a possible clash with Smith this year.
SECTION CHAMPIONS
106: Brandon Lee (Flowing Wells) 42-9, Sr.; Kylar Tubbs (Centennial) 32-12, Fr.; Eathon Rider (Millennium) 54-3, Jr.; Will Effinger (Casteel) 27-12, Fr.
113: James Brown (Sunnyside) 39-1, So.; Troy Ramirez (Sunrise Mountain) 35-3, Jr.; Daunte Cartwright (Camelback) 31-1, Sr.; Alex Rodriguez (Williams Field) 12-7, Sr.
120: Jaime Rivera (Sunnyside) 33-5, Fr.; Roman Provenzano (Barry Goldwater) 33-4, Fr.; Nic Grace (Paradise Valley) 26-9, Sr.; Jake Dunham (Campo Verde) 25-13, So.
126: Bobby Tellez (Cienega) 45-3, Sr.; Omar Arteaga (Centennial) 22-6, Jr.; Daniel Conchaz (Millennium) 38-10, So.; Joe Misitano (Campo Verde) 14-7, Fr.
132: Marcus Castillo (Mountain View Marana) 54-0, Sr.; George Galaz (Ironwood) 34-2, Sr.; Ashton Kaneao (Millennium) 48-9, Sr.; Nathan Smith (Williams Field) 42-5, Sr.
138: Jason Hill (Cienega) 38-11, Jr.; Jared LeBaron (Ironwood) 47-4, Sr.; Anthony Garcia (Raymond Kellis) 34-10, Sr.; Alejandro Torres (Casteel) 28-13, Fr.
145: Carlo Castagnaro (Cienega) 33-4, Jr.; Jacob Muniz (Cactus Shadows) 25-6, Jr.; Josh Cruz (Raymond Kellis) 42-6, Sr.; Shamar Hawkins (Williams Field) 44-7, Sr.
152: Anthony Echemendia (Sunnyside) 18-0, Sr.; Dillon Greene (Sunrise Mountain) 18-10, Sr.; Phoenix Pough (Willow Canyon) 51-6, Sr.; Andrew (AJ) Valle (Casteel) 30-6, Fr.
160: Fernando Villaescusa (Sunnyside) 34-13, Fr.; Salvador Quiroz (North Canyon) 21-7, Sr.; Josh Nicholls (Verrado) 30-4, Sr.; Scott Kellenberger (Horizon) 38-2, Sr.
170: Dominique Johnson (Cienega) 29-3, Sr.; Noah Sweilem (Barry Goldwater) 33-5, Sr.; Ty Ryan (Raymond Kellis) 47-4, Jr.; Steel Jobe (Campo Verde) 23-2, Sr.
182: Elijah Wyatt (Sunnyside) 38-3, Sr.; Jeremiah Voliva (Apollo) 40-9, Sr.; Aiden Barner (Verrado) 38-2, Sr.; Jayden Fletcher (Campo Verde) 33-7, Jr.
195: Eric Purvin (Mountain View Marana) 43-7, Sr.; Stone Aguirre (Ironwood) 53-2, Sr.; Johnny Vejar (Raymond Kellis) 26-16, Jr.; Brock Locnikar (Notre Dame Prep) 16-0, Jr.
220: Rudy Acedo (Mountain View Marana) 39-7, So.; Tarik Sutkovic (Ironwood) 48-1, Sr.; Cailor Benson (Paradise Valley) 20-12, So.; Rafael Masella (Horizon) 29-5, Jr.
285: Adrian Monveal (Sunnyside) 32-4, Sr.; George Roeder (Centennial) 23-8, Jr.; Matthew McClure (Willow Canyon) 36-5, Sr.; Trevor Kauer (Campo Verde) 33-1, Sr.
---