STATE WRESTLING: Walden Grove takes big lead in D-3 Action
February 7, 2019 by Andy Morales, AZPreps365
---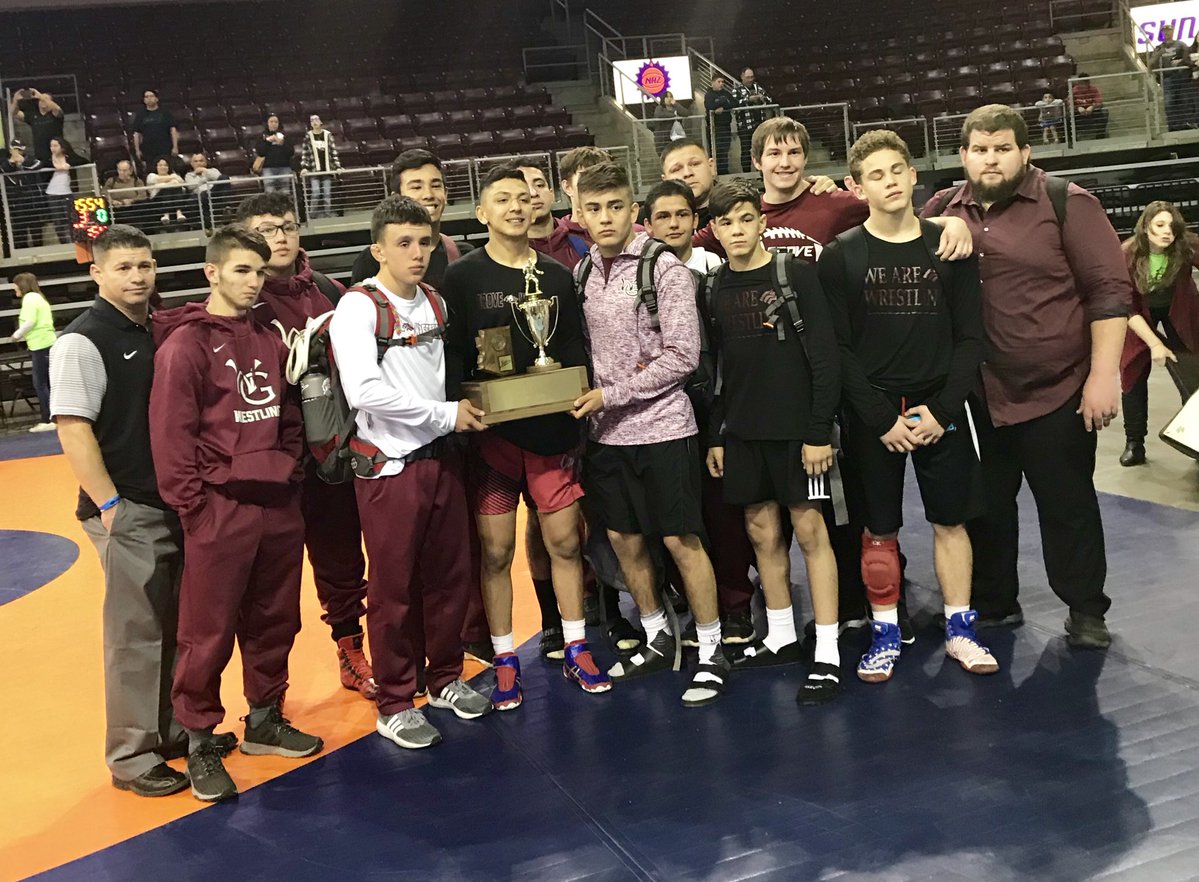 In Division III action, Walden Grove has a commanding 152.5 to 99.5 lead over Chino Valley heading into the final day of competition held in Prescott Valley. Defending state champion, Yuma, is third at 95.5. If you recall, Walden Grove took second to Yuma 170 to 169.5 last year. The .5 margin was the slimmest margin of victory since 1995 when Santa Cruz beat Holbrook 145 to 144.5.
Speaking of Santa Cruz, the Dust Devils lead St. Johns 126.5 to 119 after the first day of D-IV action and Morenci is third at 114.5. St. Johns won the D-IV title last year and Morenci took second.
D-III and D-IV competition on the boy's side are slated to start at 10 a.m. on Saturday at the Findlay Toyota Center with the medal rounds set for 7 p.m. The girls will start at 9:45 a.m. and the medal rounds will go at 7:30 p.m. The D-I and D-II boys will start at 11:30 a.m. All times are can be changed.
The final day for D-I and D-II boys will be Saturday starting at 10 a.m.
D-III/D-IV FINAL PAIRINGS
D3-106
Pedro Billups of Coconino
Chase Sorenson of Blue Ridge
D3-113
Tanner Fellows of Show Low
Colby Evens of Chino Valley
D3-120
Conner Schweigert of Show Low
Damond Lujan of Pueblo
D3-126
Owen Berry of Walden Grove
Trey Trejo of Canyon Del Oro
D3-132
Diego Guerrero of Walden Grove
Connor Darling of Thunderbird
D3-138
McKade Finch of Safford
Carlos Ramos of Walden Grove
D3-145
Evan Killgore of Walden Grove
Corbin Nelson of Combs
D3-152
Dawon Andrews of Safford
Kyle Lund of Chino Valley
D3-160
Marcos Gamez of Walden Grove
Zane McKissick of Canyon Del Oro
D3-170
Robert White of Safford
Keller Rock of Chino Valley
D3-182
Jacob Sanchez of Yuma
Lewis Everett of Mesquite
D3-195
Jayden Dobson of Yuma
Roper Howard of Show Low
D3-220
Wyatt Powe of Estrella Foothills
Jackson Edwards of Walden Grove
D3-285
Orlando H. Molina of Tempe
David Leasau of Dysart
D4-106
Davian Guanajuato of Santa Cruz
Marcus Morales of Morenci
D4-113
Zachery Ruiz of Page
Cael Porter of Mogollon
D4-120
Emilio Ysaguirre of Santa Cruz
Gilbert Rodriguez of San Manuel
D4-126
Treven Clark of Thatcher
Tanner Crosby of St Johns
D4-132
Anthony Tinghitella of Camp Verde
Ruben Tito Casillas of Morenci
D4-138
Kaiden Smith of St Johns
David Ens of Benson
D4-145
Jake Borneman of Arizona Lutheran
Mark Roybal of Morenci
D4-152
Nicholas Steele of San Pasqual
Ote Allsup of Willcox
D4-160
Diego Chavez of Santa Cruz
Colter Hogle of Round Valley
D4-170
Jad Mazboudi of AZ College Prep
Chase Jarvis of St Johns
D4-182
Michael Densmore of Winslow
Leyton Kauffman of Fountain Hills
D4-195
Caiden Hall of Willcox
Kimball Begay of Page
D4-220
Clayson Goodwin of Benson
Nathan Willey of Morenci
D4-285
Dominick Sahhar of Northwest Christian
Cheyenne Richardson of Page