Pinnacle eyes repeat with power hitters aboard
February 12, 2019 by Erik Hansen, Arizona State University
---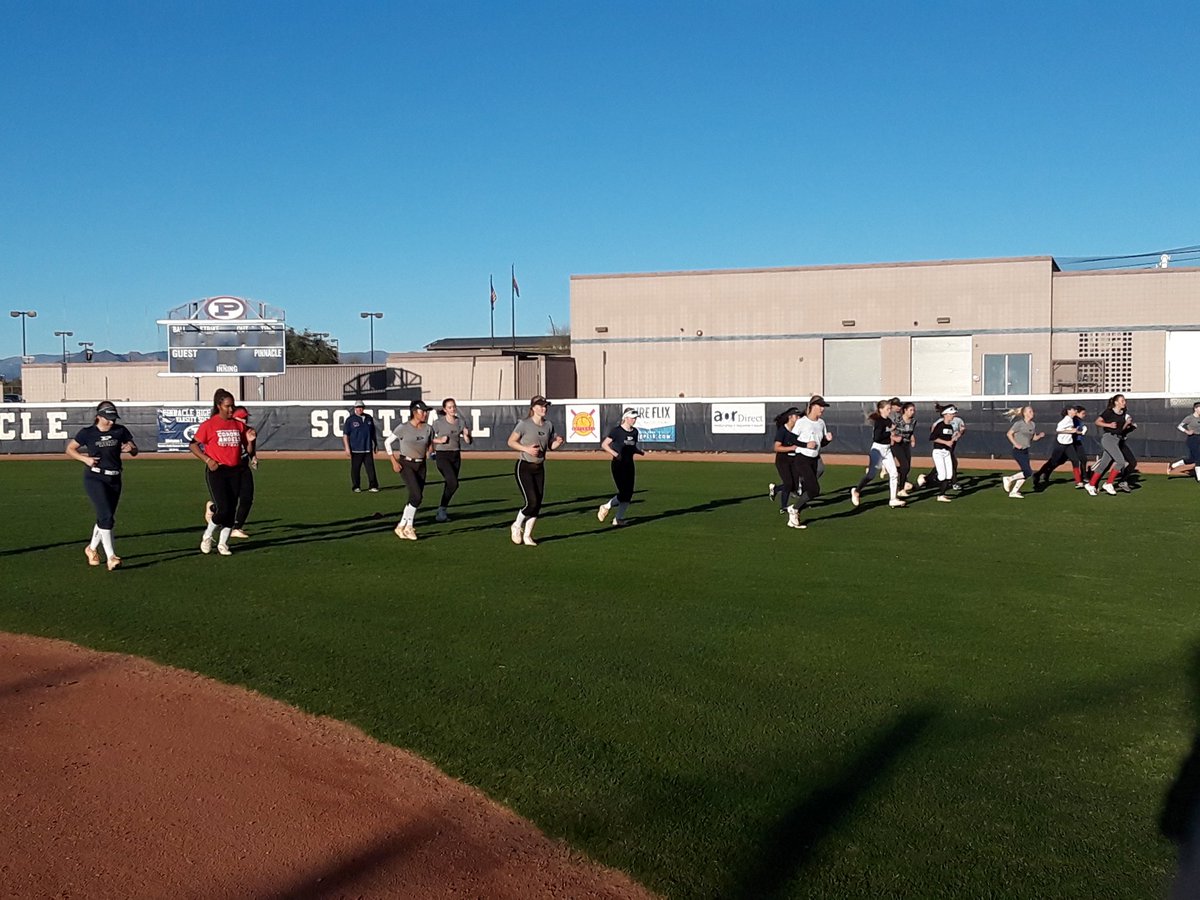 The Pinnacle faculty parking lot is cluttered near the far corner and it does not take long to understand why.
It is a safety measure. The parking lot is located adjacent to the softball field where the defending state champions launch home runs into the parking lot during tryouts.
The Pioneers earned their title with a deadly combination of effective pitching and power hitting.
There are reminders of last season's success around the clubhouse. It is written on a whiteboard, with players' signatures above etched in brick. However, not every key piece from the magical season is returning.
"The seniors who left were extremely good," coach Bobby Peña said.
Among those seniors was Marissa Schuld. She was named FloSoftball's National Softball Player of the Year.
Her impressive resume included leading the team in home runs. She had an ERA of .74 and struck out 14 batters in Pinnacle's title-clinching victory over Hamilton.
The question now for the Pioneers is how to replace that production.
One player who has caught the attention of teammates is freshman pitcher Reis Beuerlein.
"She is a very strong pitcher," senior Grace Rudolph said. "She has really good movement and speed."
Before winning last season, Pinnacle was the state's runner-up the previous two years.
"When you win like that," junior Morgan Smith said, "it's not something you want to go back to."
"We all have a fire to go back to state and win," senior outfielder Taylor Fawcett said.
The Pioneers will have a target on their backs.
"They want to see the best," said Peña.
Peña, who has rings from his days as a player in amateur baseball leagues, preaches technique and work ethic throughout tryouts.
"We need to work a little bit harder this year than we did last year," he said.
The Pioneers focus is on who they have rather than who they lost.
"We still have a lot of good power hitting on this team," Fawcett said.
Smith is one of those power hitters. In her first season as a Pioneer, she was second on the team in home runs and led the team in stolen bases and innings pitched.
"It was good to get a lot of reps," Smith said.
The quest for Pinnacle to remain at the top begins against Horizon on Feb. 26.
---