Multi-sport athlete leads Gilbert Christian to playoffs in two sports
February 12, 2019 by Shane Dieffenbach, Arizona State University
---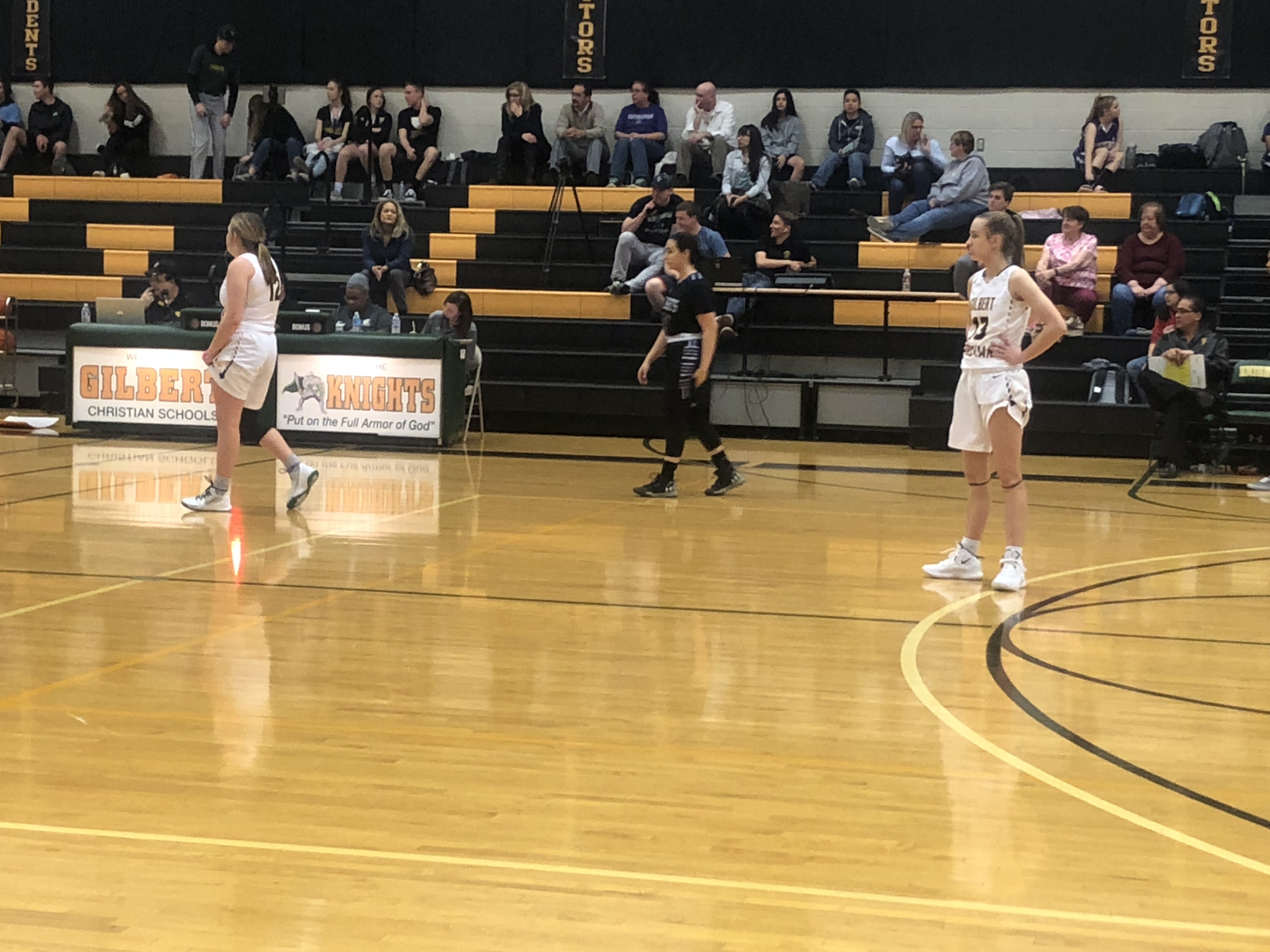 Gilbert Christian was knocked out of the AIA 3A tournament in the second round after a heartbreaking shootout loss to Fountain Hills Saturday.
However, The Lady Knights will have a chance to redeem themselves in basketball Tuesday against Florence.
Meet the catalyst behind both teams' post-season runs.
Landyn Lovelady is the leading scorer and captain of the basketball team but was a force on the soccer pitch, scoring 21 goals in 11 games this season.
The multi-sport junior only practiced with the soccer team once a week but that did not stop her production.
"She barely gets much practice time," soccer coach Jay Feely said, "Then she goes out there and is averaging two goals a game which is one of the best in the state.
"I think being able to have the desire and drive to go out and play two varsity sports that made the playoffs at the same time is pretty impressive."
Lovelady's numbers are impressive but her schedule is head-turning. She goes to basketball practice Monday through Friday and went to soccer practice on Wednesday nights after basketball.
"I think its just the love for the game and my competitive nature that keeps me going," Lovelady said.
Lovelady was appointed captain of the basketball team her sophomore year after moving from Washington state. She is a leader who is averaging 12.7 points for the 17-10 Lady Knights.
"I think what sets her apart from everybody else is her competitiveness, which is exemplified in playing two sports at the same time," Feely said.
There is a debate about playing multiple sports rather than focusing on one. However, recent data shows playing multiple sports helps athletes reach the next level.
In the 2016 NFL draft, 224 of the 253 picks were athletes who played at least two high school sports, according to trackingfootball.com.
Feely, who was at Super Bowl LIII for CBS working as a sideline reporter, said 90% of the players in the Super Bowl were multi-sport athletes in high school.
"It develops body awareness, body control, mental toughness," Feely said, "You just learn so much from different sports that you can apply."
Athletic Director Adam Rasmussen feels the same way about multi-sport athletes and the extra training and preparation it provides.
"At our school, we are always preparing students for success in career," Rasmussen said, "but also we want to prepare them or life."
---